It's likely you've heard about the importance of socializing your puppy during the early weeks and months of their life. I've experienced this first-hand, by raising a pup from the beginning of the Covid-era, when we couldn't go anywhere, and another recently, where life is back to "normal".
CAR SEATS AND SEATBELTS
My newer pup goes just about everywhere with me. Shortly after PuppySpot delivered him, I purchased a puppy car seat. This was a total game changer. The car seat kept him, me, and other drivers on the road safe. I did not have one of these for my first pup, and she was constantly jumping onto my lap, and blocking my side mirrors—NOT safe, and NOT recommended.
This allowed us to get out to Home Depot, Wal-Mart, vet appointments, and other pet friendly places safely and happily.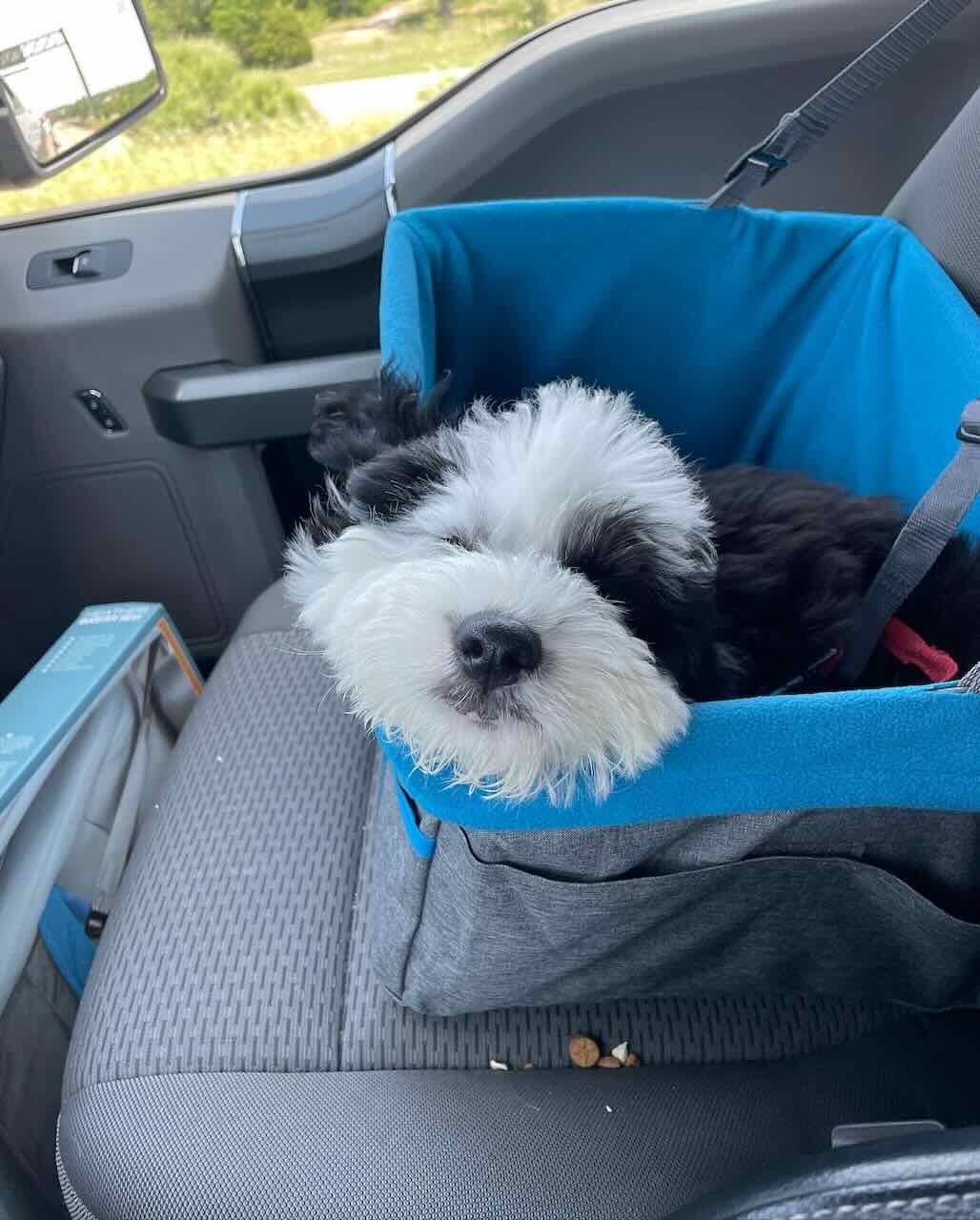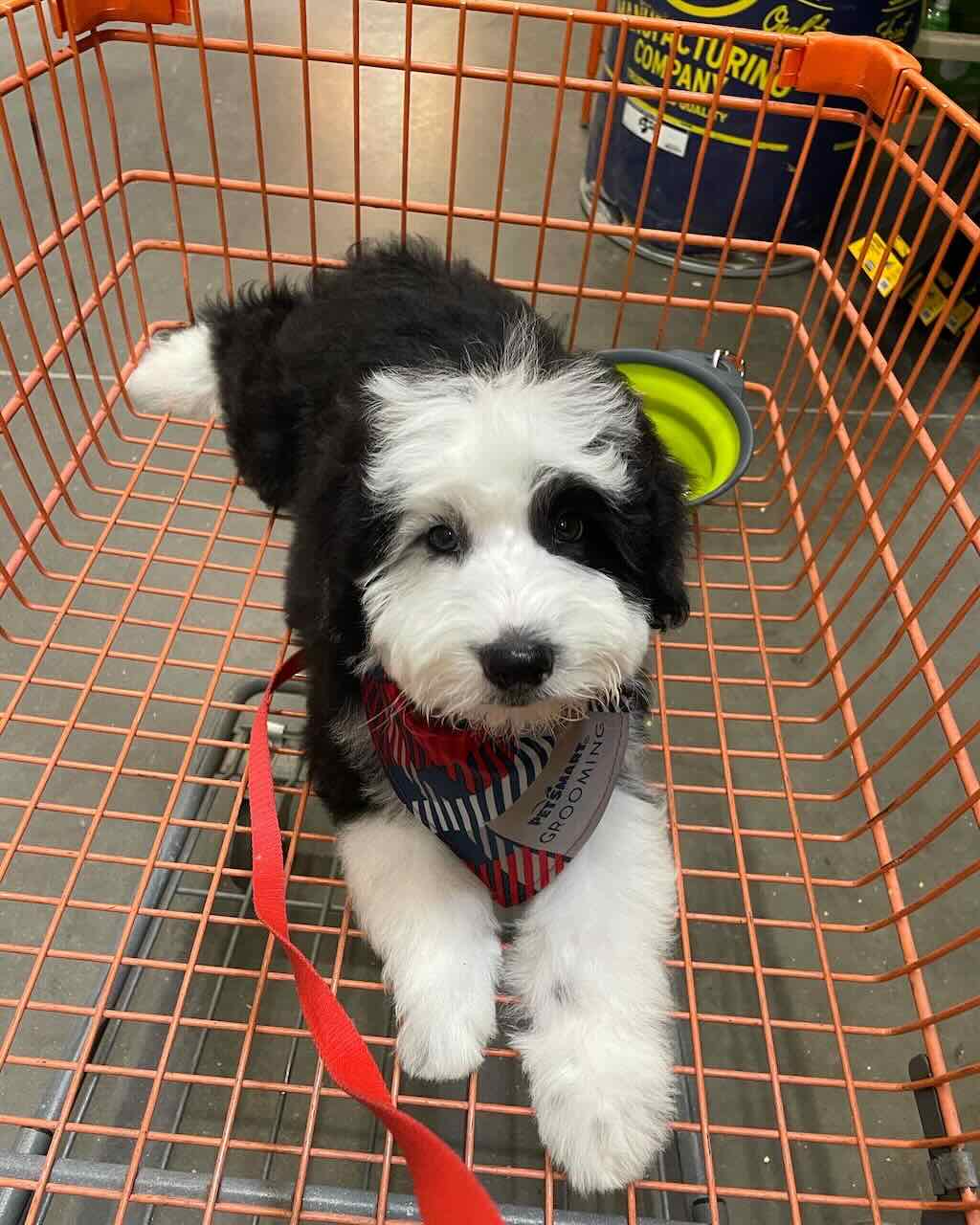 Now that he's bigger (25 pounds and growing fast), we've said goodbye to the "car seat box thing" as I like to call it, and upgraded to a small strap that goes into the actual seatbelt unit on the car and then clips to his harness. There are many solutions out there—like a car hammock, that protects the seat and keeps dogs from falling off the seat during a quick stop. Just find the right one for you and your pup and you will not regret it, and it will be a pleasure to drive around town with your best friend.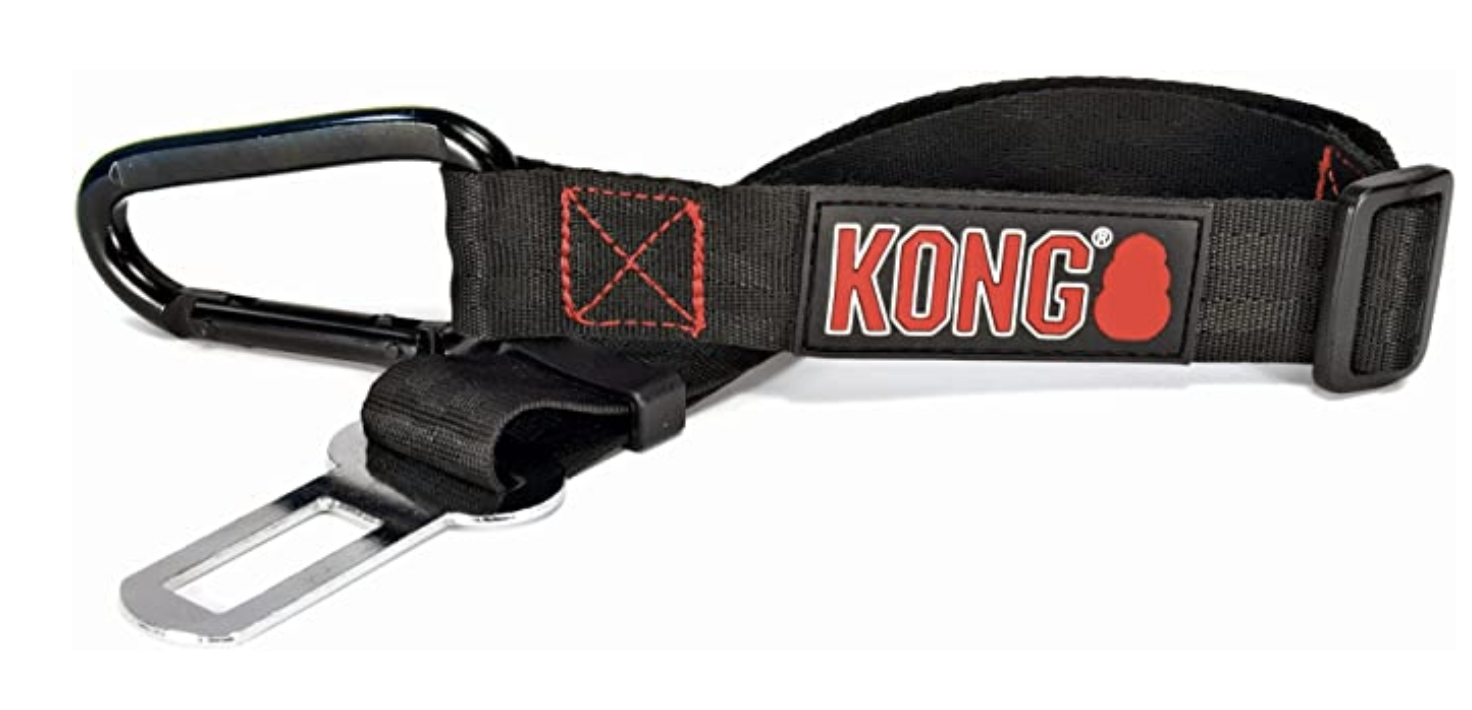 TREATS
To get your pup comfortable and happy in the car, give them ample high reward treats such as freeze dried chicken, bully sticks, or Kongs stuffed with cream cheese. We want them to know that the car is a safe and happy place to be!
OTHER TIPS AND SOCIALIZING THOUGHTS
I try to remember to bring a small mat or pad for him to place in the shopping cart -- especially when it's hot out -- and I'll park my truck next to the shopping carts outside so I can put him straight from truck to cart, and then back to truck from cart.
When socializing your pup in public, it may be tempting to let everyone play with her and pet her. Try to resist this if possible. The goal of socializing is to let your dog know that people are okay, that they're in a comfortable environment, and that they don't need to get overly excited or scared about people.
Be generous with treats in the car, in the shopping cart (or walking if they're too big for a cart). We want them to associate the places we go and the people they say with yummy treats and happy feelings.
That's it! Short and sweet tips on rollin' around town with your pup! Hope this was helpful.