The most comprehensive coverage. Save up to 10% on your full policy.
---
Injury & Illness Exams
Exam fees due to injury or illness are reimbursed, including hereditary and chronic conditions. Saving you an average of $50-250 per visit.
Medications
Medications prescribed by your vet as treatment for an accident or illness are covered - including nutraceuticals.
Diagnostics / Imaging
Blood tests, urinalysis, x-rays, MRIs, lab work, CT scans, and ultrasounds are covered - if part of treating or diagnosing coverable injury or illness.
Chronic & Hereditary
Treatment for these conditions are covered at no extra cost. When you sign up for DoctorPup as a part of the Premier Pups Guarantee, Premier Pups will cover 100% out of pocket expense - including your deductible and 20% co-pay.
Comprehensive Dental
Non-routine dental treatments, such as broken teeth or periodontal disease are covered - provided your pet's teeth have been checked by a vet within 12 months and any recommended treatments done.
Specialist Treatment
Cancer treatments, specialist treatments and surgeries are covered - including oncology, cardiology, ophthalmology, dermatology, denistry, and neurology.
Holistic Care
Holistic therapies, such as veterinary acupuncture, homeopathic therapy and chiropractic treatments are covered provided treatment is recommended and administered by a licensed vet.
Boarding Care
Receive up to $1,000 reimbursement for boarding fees should your pet become hospitalized.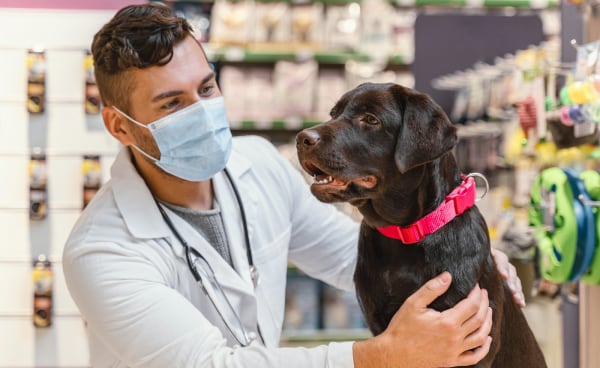 ---
Don't let vet bills scare you away from getting the treatment your puppy really needs.
Specialty Care visits can range from $1000 to $15,000

Accidental Injury visits can range from $1000 to $2500

1 out of 3 pets need emergency vet treatment within a given year.
---
We recommend signing up for pet insurance the day you reserve your new puppy.
Starting and maintaining an insurance policy when your pup is young and healthy will ensure greater access to available benefits over their lifetime.