On an average Saturday evening, PuppySpot received a call from a loving grandmother named Deborah who was in search of a loving companion for her grandson, Alex Tingley. Alex is a 4-year-old child living with acute lymphoblastic leukemia, a type of cancer of the blood and bone marrow. The Tingley family made a wish request for Alex to go to Disney World through the Make-A-Wish Foundation; however, his doctors would not allow him to go as he cannot forgo treatment for an extended period of time.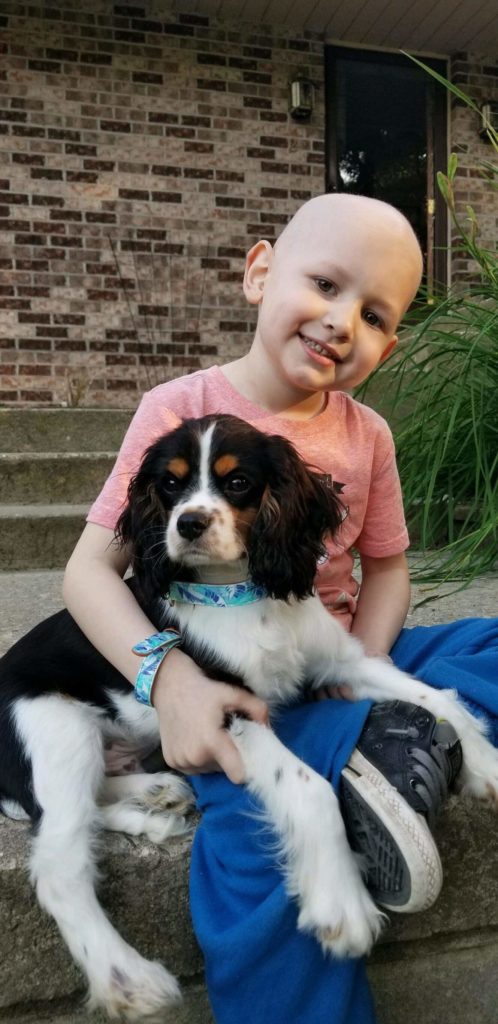 Although the Tingleys are still holding out hope for Alex's wish to be granted, Deborah wanted to use some of her own magic to grant a different kind of wish for Alex. Deborah saw how happy her best friend's Cavalier King Charles Spaniel puppy made Alex and she wanted to bring that happiness home to him, so she started searching for a companion for him. After hearing Alex's story, PuppySpot jumped up to donate a Cavalier King Charles puppy to Alex and his family.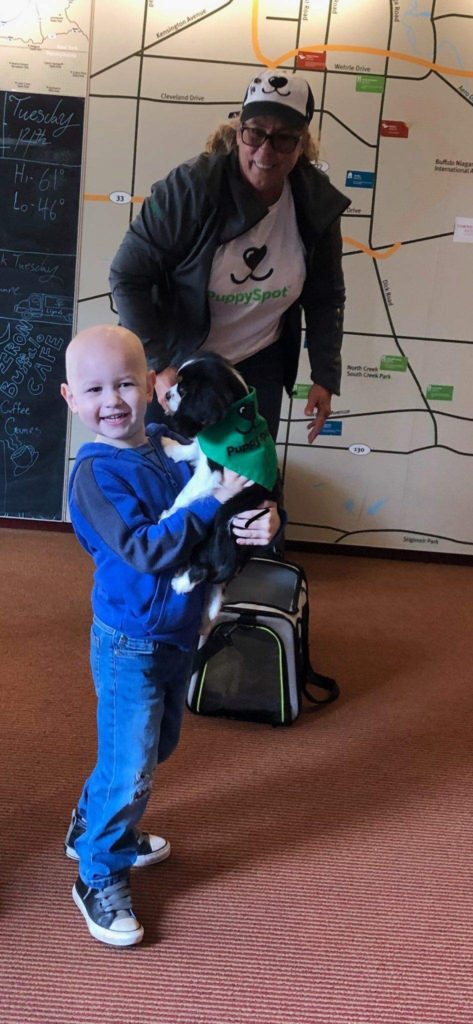 Baxter the Cavalier (now named Blue) was chaperoned to the Tingley family in cabin by one of our managers here at PuppySpot, Cherie Pidcoe. Cherie and Blue were greeted with open arms by the Tingley family in Buffalo, NY. Alex and Blue are now the best of friends, the family tells us that the two are inseparable!
"I am so grateful to have been a part of such an amazing experience. Thank you, Deborah for helping us bring some joy into Alex's life! That is all Alex should be worried about at his age, waking up in the morning and wondering what he and his best friend are going to do that day."- Gabriella Rosales, Public Affairs Coordinator, PuppySpot