At PuppySpot, we love to deliver joy and bring smiles to the faces of dog lovers throughout the nation. So, when we get a call from Make-A-Wish Metro New York to help deliver joy to a child wishing for a puppy, we are always honored to assist. Especially when we are able to make a birthday wish come true; and, is there a better way to celebrate a 12th birthday during these unprecedented times than with a puppy?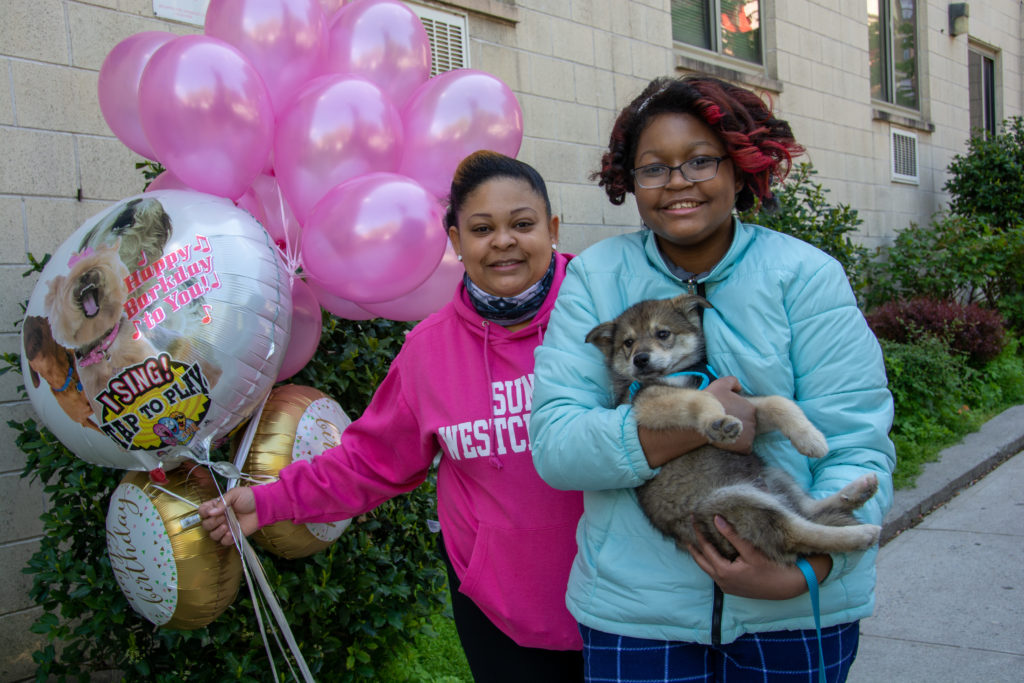 Astrid is an 11, now 12, year old girl from Bronx, NY. Astrid has what is called systemic lupus (SLE), an autoimmune disease in which the immune system of the body mistakenly attacks healthy tissue. It can affect the skin joints, kidneys, brains, and other organs. Ever since Astrid was diagnosed with systemic lupus, she has felt lonely; and of course the COVID-19 lock down did not help with that. Her only wish was to have a new best friend. We knew we had to help make Astrid's wish come true!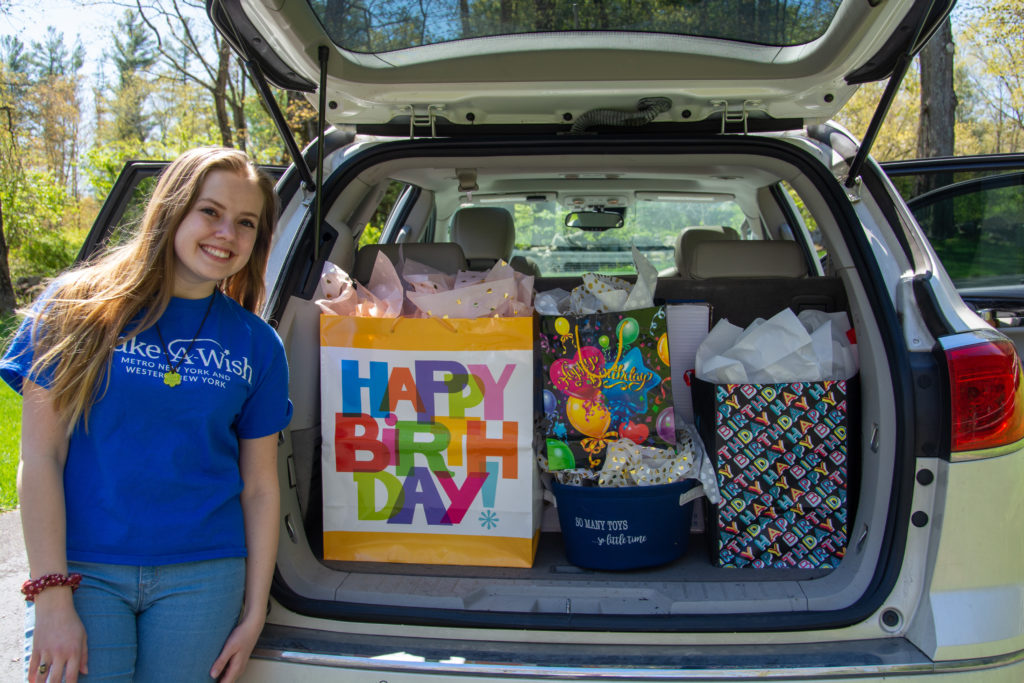 After viewing just a few Pomsky puppies, Astrid knew Ducky would be the one for her! Little did she know, we began working hard with a Make-A-Wish coordinator to grant her wish on her 12th birthday!
Once Ducky received her nose to tail vet check, and her charter flight to New Jersey was arranged, she was ready to meet her new best friend! A Make-A-Wish volunteer and one our very own Sales Managers promptly put on their masks, picked up Ducky the Pomsky in New Jersey, and made the trip to the Bronx to deliver Astrid her birthday surprise!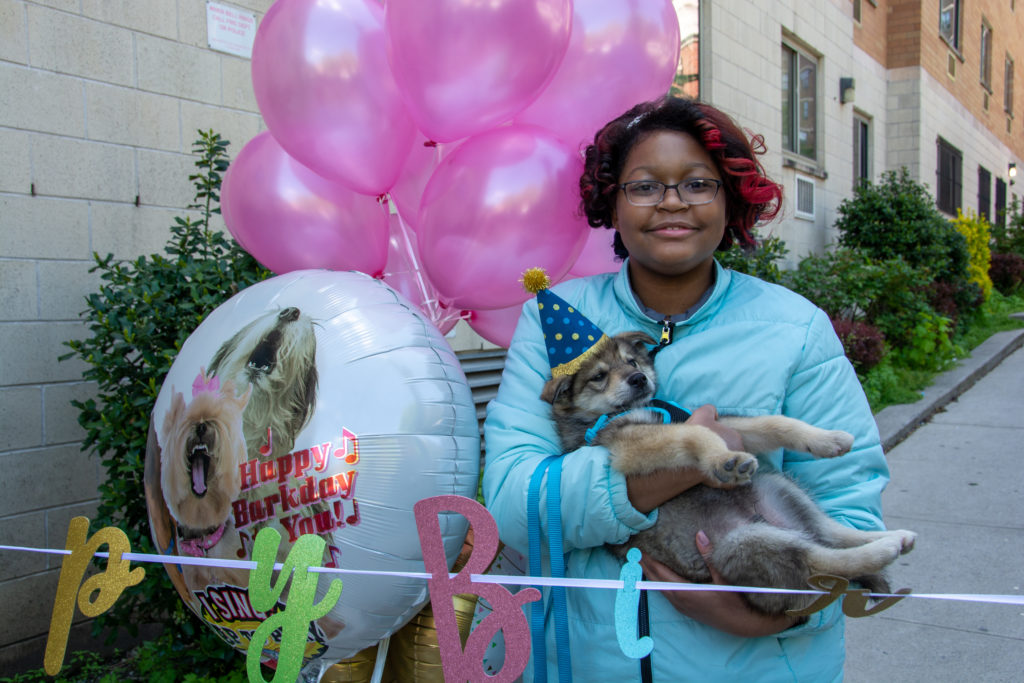 The delivery was memorable to say the least! Wish volunteers brought gift wrapped puppy toys and supplies, a birthday banner, and pink balloons! There was even a balloon that sang "Happy Birthday", and an adorable party hat for Ducky to wear! This was a birthday for the books!
Thank you, Make-A-Wish Metro New York for working with PuppySpot to help grant these amazing wishes, and Happy Birthday, Astrid!