PuppySpot and Make-A-Wish have partnered up yet again to grant a sweet puppy wish! This time we worked with Make-A-Wish Michigan to make 7-year-old Cassie's wish come true!
Cassie is the youngest of 11 children! She was diagnosed with a congenital heart disorder at just one month of age. Cassie and her family have been through quite the battle! At just 5-years-old she had to have a third open heart surgery. Her family says she came out of that surgery stronger and tougher than ever!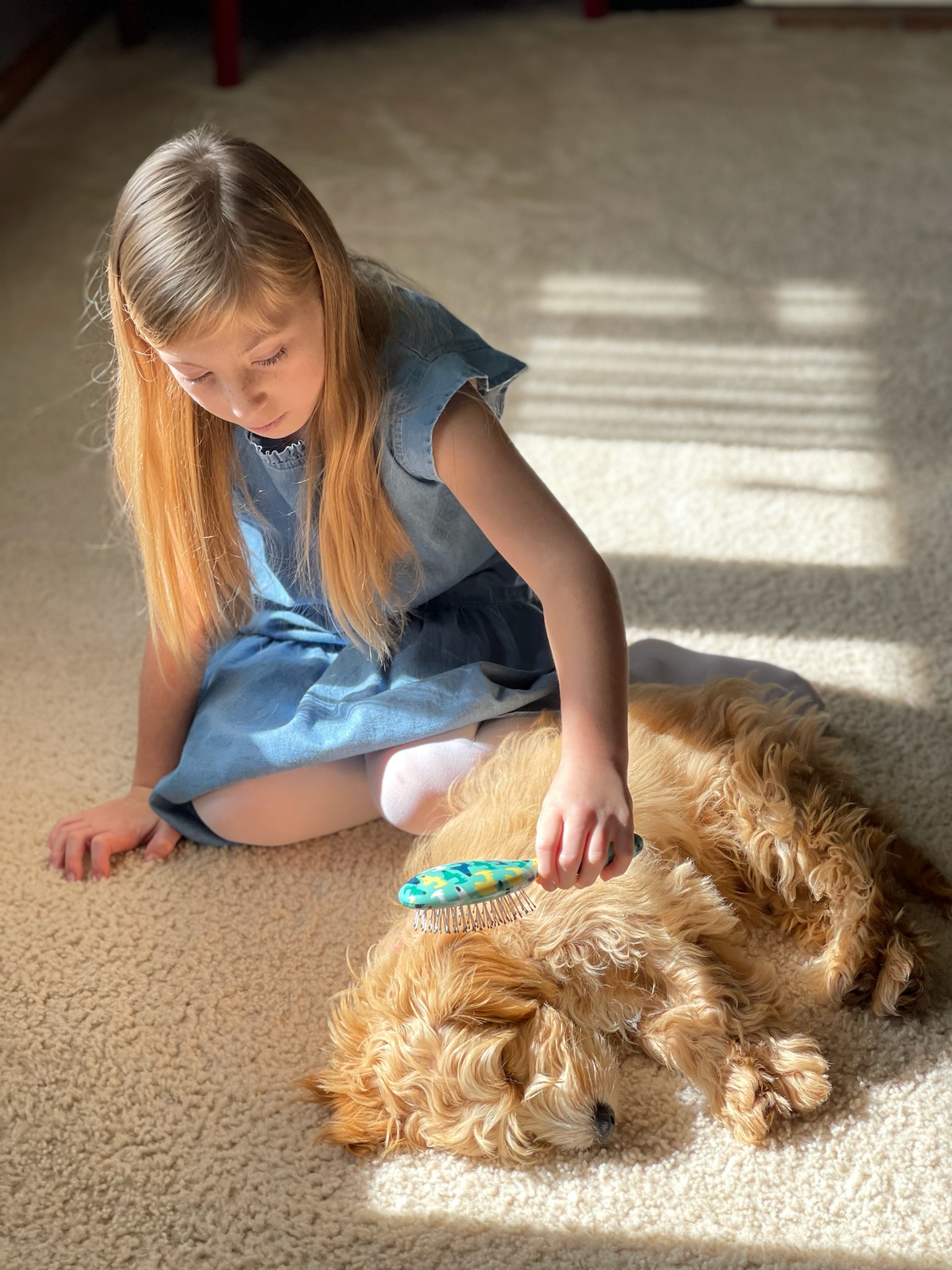 Now, Cassie was ready to have her wish granted through the help of Make-A-Wish Michigan and PuppySpot. Her wish was for an Irish doodle puppy to be her best friend! It was a quick decision for the family once they laid eyes on Irish doodle Carlie. Cassie was so excited for her best friend's arrival!
First, Carlie had to make sure she was healthy and ready to travel! After seeing her veterinarian for her nose-to-tail vet check, Carlie was ready to make her way home to Cassie! Carlie was transported safely by a trusted third party transporter. She was delivered right to the family's door!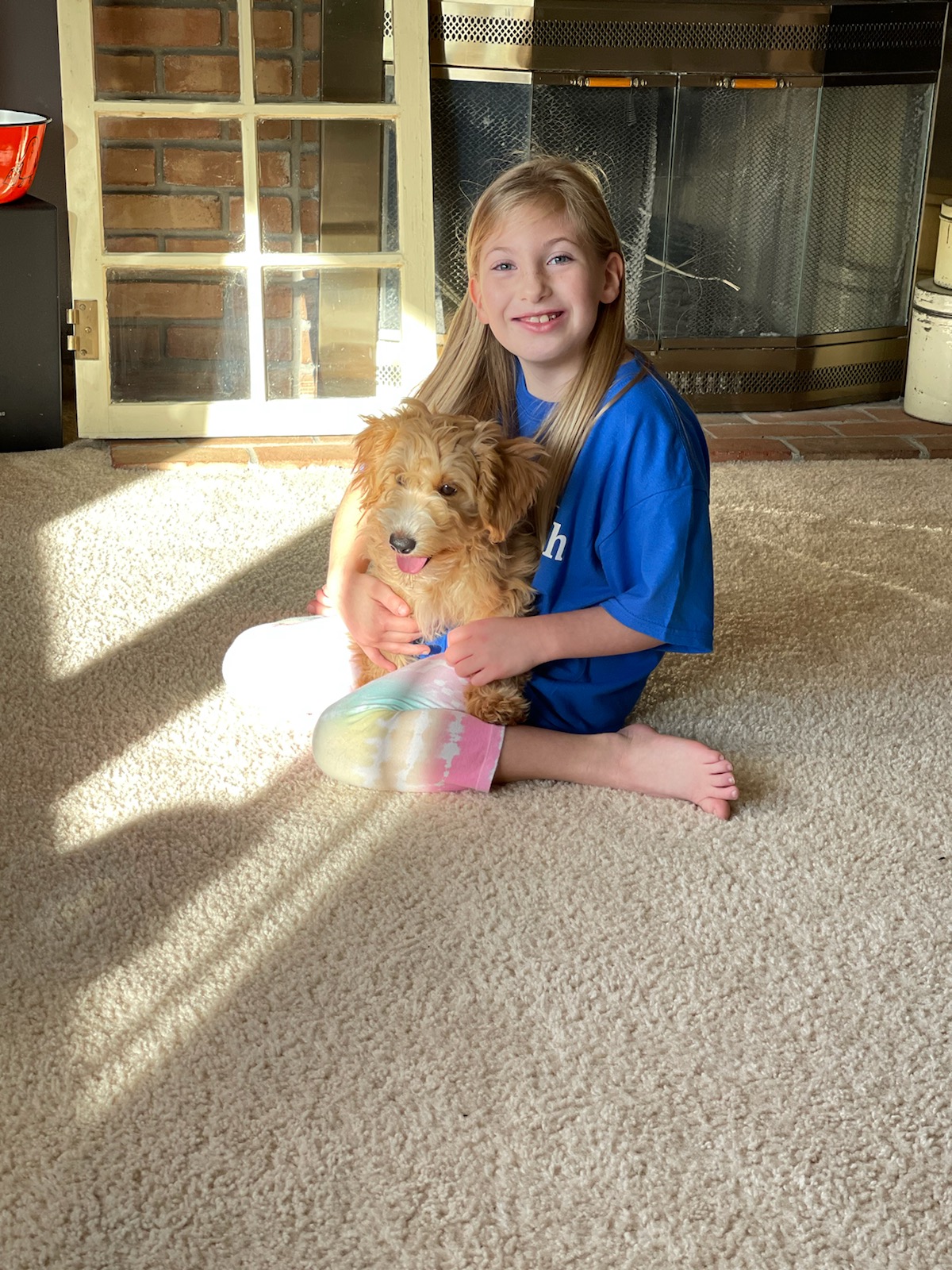 Cassie was ecstatic to finally meet her new best friend! Wish dad let us know "Carlie has been with us for about a week now and is the center of attention in our family. Cassie and Carlie have become quick best friends and Mom and I believe this is the best thing for Cassie to have Carlie by her side as they both grow. There is so much more to Cassie and her story, and so much more to be written."
Thank you Make-A-Wish Michigan for trusting PuppySpot to deliver happiness!