Who doesn't love a good wet nose moment? Especially when it involves a heartwarming puppy wish! A couple of weeks ago, PuppySpot had the honor of collaborating with Make-A-Wish Mississippi to help deliver happiness to a child wishing for a puppy.
Piper is a tough 6-year-old who had to undergo a heart transplant procedure. Through all her challenges, all she ever wanted was a loyal friend to stick by her side. That's when Make-A-Wish Mississippi reached out to PuppySpot to help make Piper's dream a reality!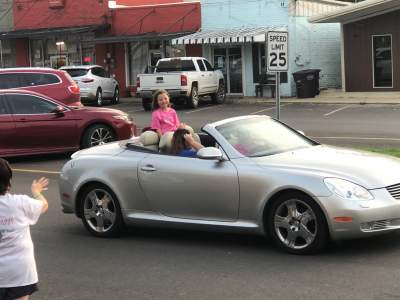 When asked what kind of puppy Piper wanted, she knew she wanted a red miniature Poodle puppy. With so many options, it was a tough choice for Piper and her family. Ultimately, they decided on an adorable miniature Poodle puppy who they would name Sky.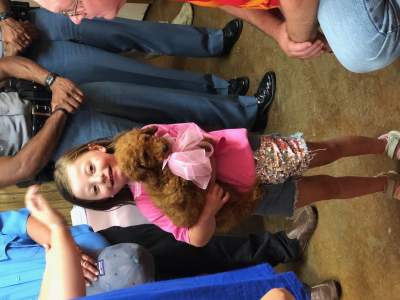 Before Sky could travel home to her new family, she had to receive a pre-travel nose-to-tail vet exam. As soon as she received the all clear from her veterinarian, she was ready to begin her safe travels to Piper!
Sky travelled with a trusted PuppySpot transporter from Indiana to Mississippi. Upon arrival, Sky was welcomed by a loving Make-A-Wish volunteer who loved on her until Piper and her family were ready to receive their new family member.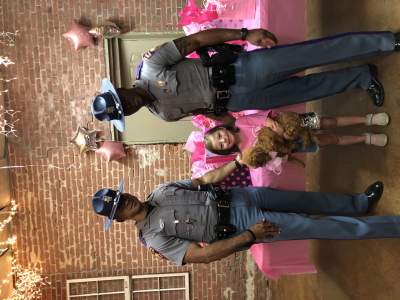 Wish day was a memorable day for everyone involved. Many loving people including Piper's family, wish volunteers, and local law enforcement, were involved in Piper's wish day. Piper was beaming with excitement when she finally held Sky in her arms for the first time!