Here at PuppySpot we love a good wet nose moment, especially when it is with one of the wonderful Make-A-Wish chapters! Recently, we helped grant a beautiful puppy wish with Make-A-Wish Southern Nevada. When the chapter reached out, they were working on a French Bulldog wish for a brave little warrior named Isaac.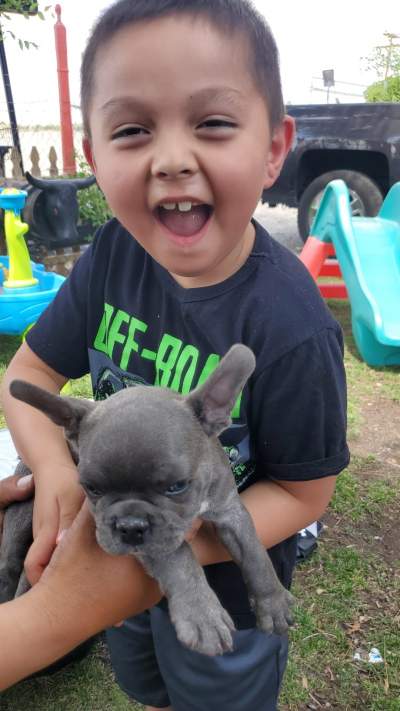 Isaac, a 6-year-old boy, faced a tough battle with leukemia. His wish was for a French Bulldog puppy to play with and cuddle with as much as possible! We got to work as soon as possible to make Isaac's wish come true!
Although there were many French Bulldog puppies available to choose from, it was easy for the wish family to decide on a handsome blue brindle Frenchie by the name of Adam. Once the decision was made, it was time to coordinate safe transport arrangements to get Adam home to Isaac! Before that could happen, Adam went to a licensed veterinarian for a nose-to-tail health check.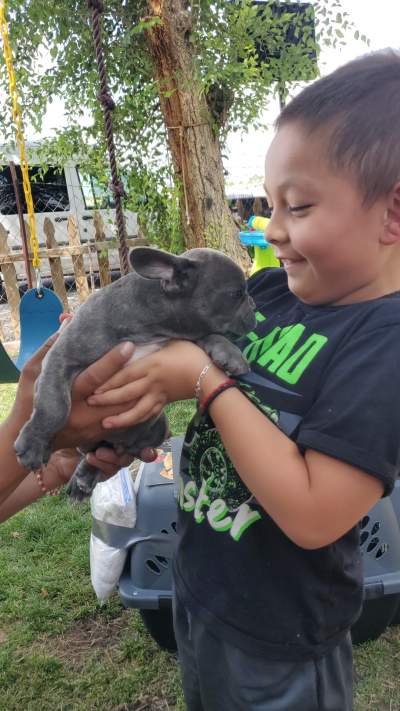 Now that Adam was all cleared by his vet, he was ready to go home to his new family! Isaac traveled VIP style in a PuppySpot charter plane. Upon his arrival to Nevada, he was met a trusted PuppySpot transporter to get him right to the wish family's home!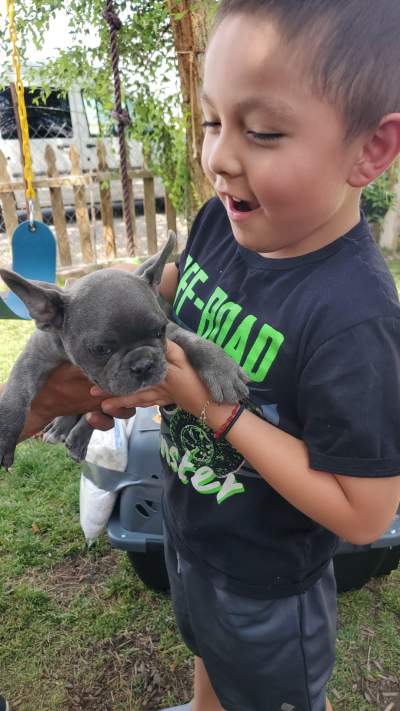 Isaac was ecstatic to finally meet his new best friend, who he named Chevy! Chevy and Isaac made an instant connection! After checking in with the family a few days later, they were already bonding and having a great time together!