Magic always happens when the PuppySpot team partners up with Make-A-Wish Southern Florida to help grant a child's puppy wish. Now, more than ever, children battling critical illnesses have been wishing for the companionship of a four-legged friend. Whenever Make-A-Wish receives these tail-wagging wish requests, they know just who to reach out to!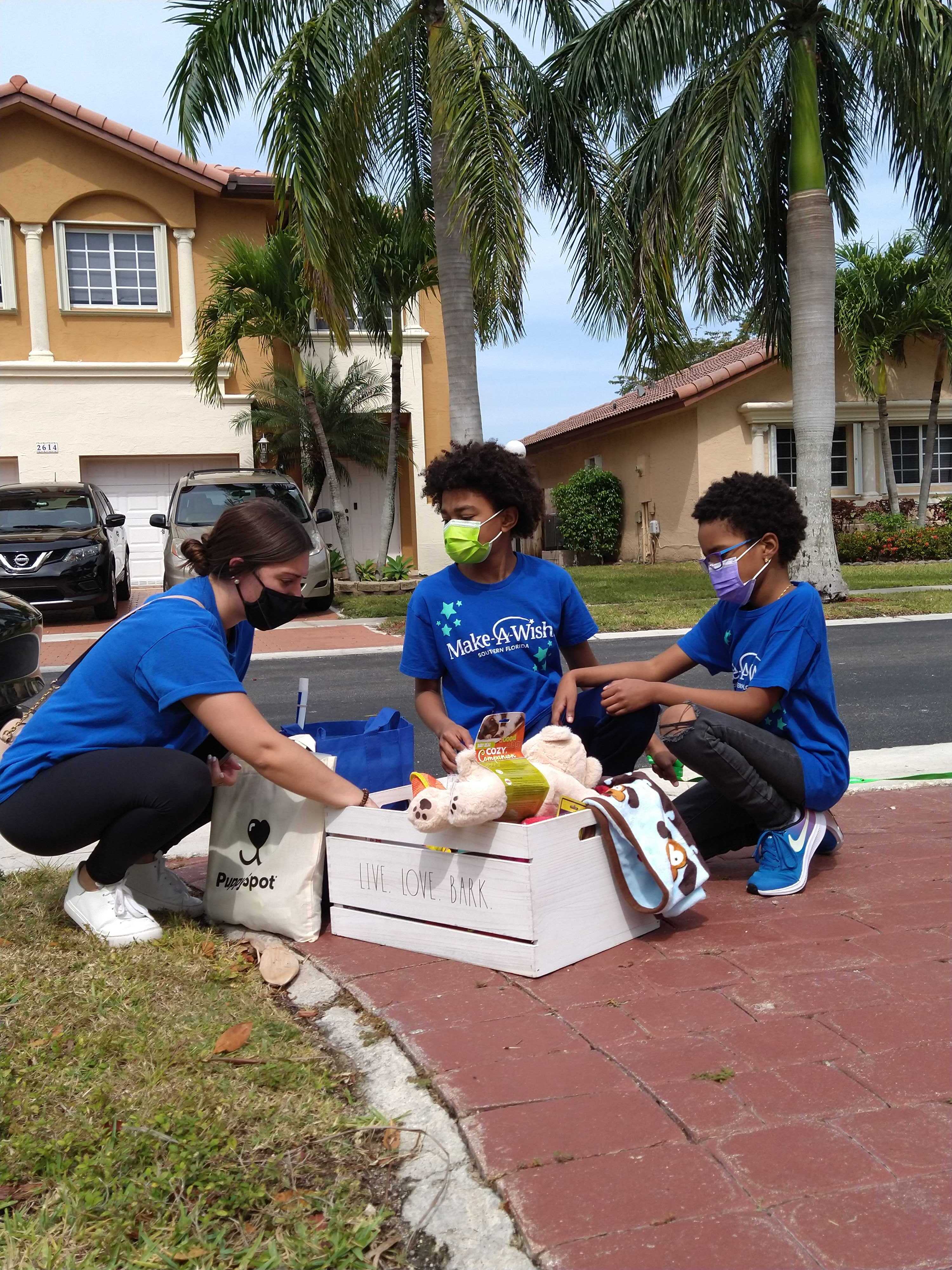 This time, Make-A-Wish Southern Florida was working on a wish for an 8-year-old child by the name of Rain. Rain is a very strong little girl who has had an incredible battle with a brain tumor. She is also a very caring person who loves to take care of others. She always sleeps best with a warm body next to her and has wished for a puppy to stick by her side! We were so excited to work on Rain's wish and get her new best friend home as soon as possible!
When it came time to select a new, four-legged family member, it was a difficult choice for Rain and her family. The choice became easier when they laid eyes on Crew, a standard F1 Labradoodle from Minnesota. Once the decision was made, PuppySpot worked on coordinating with our travel team to make flight arrangements, and with Crew's breeder to schedule his nose- to- tail veterinary exam!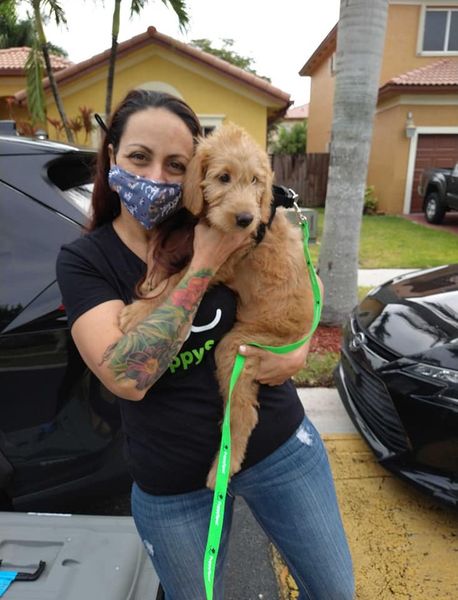 Once Crew received the all clear from his vet, we was ready to make his way to sunny South Florida to meet his new family! Crew arrived to Florida on a VIP PuppySpot charter plane on a beautiful Saturday afternoon. He was welcomed by PuppySpot representatives Gabriella & Samara who were able to spend some time giving Crew some extra TLC before they made their way to Rain and her family.
Upon arrival to the family's home, Crew (now Splash) and the PuppySpot team were met with open arms by Rain's mom and the Make-A-Wish Southern Florida team. Once everyone was ready for the big reveal, mom made her way inside to bring Rain and the rest of the family outside. To Rain's surprise, her new best friend Splash was waiting for her outside! She knew she was getting a puppy, but had no idea he was arriving that very day! It was a memorable day for Rain and her whole family!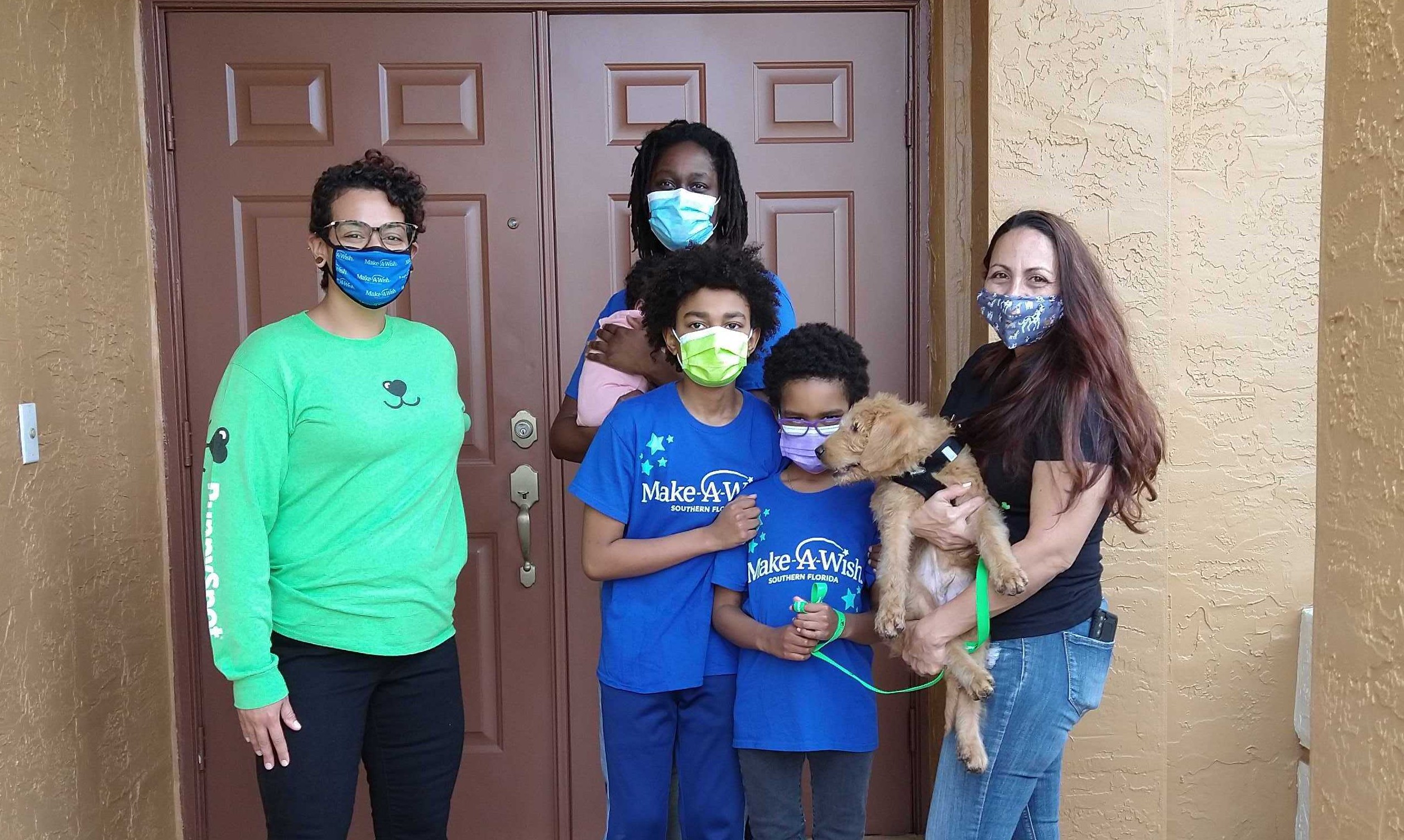 After Splash got settled in, we reached out to dad to check in on how things were going. He stated they really underestimated the good habits a puppy would impose on the family. They are going on family walks and using their backyard more. Splash has been doing a fine job with his training as he is a very smart puppy! It was a really awesome experience for him and the whole family. Puppies truly are a form of medicine!