We are almost halfway through 2021 and PuppySpot has already helped Make-A-Wish grant over 30 puppy wishes this year! That is over 30 wet nose moments shared with wish families from various chapters! Recently, we helped Make-A-Wish Central & Northern Florida with a miniature Aussiedoodle wish. It was definitely a memorable moment for the wish child and his family!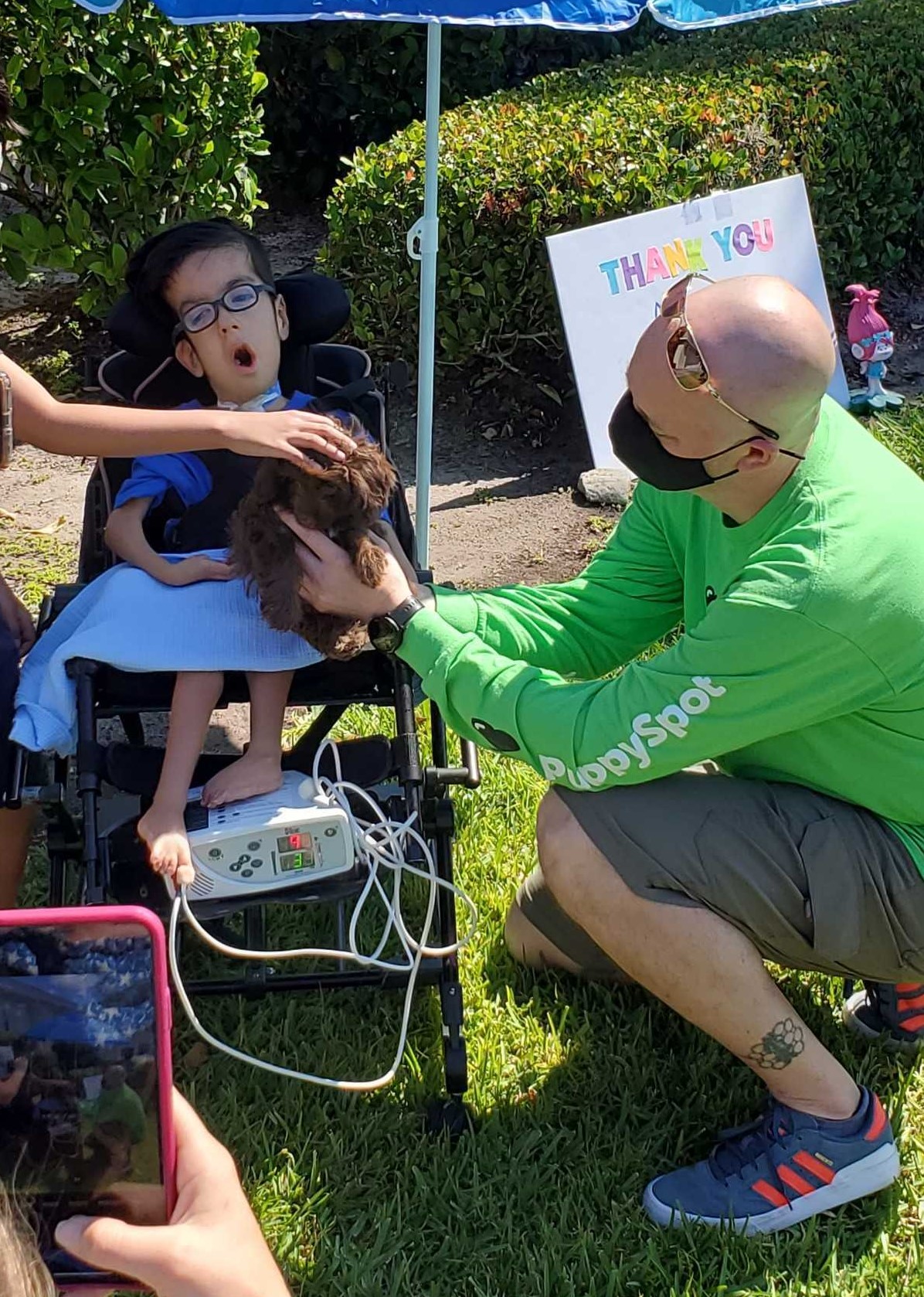 Ethan is a 5-year-old child living with a nervous system disorder. Dogs are one of the only things that bring a smile to Ethan's face. He gets so happy and excited when he is around a puppy! As soon as Make-A-Wish received this wish request, they knew just who to reach out to.
The PuppySpot team had a great time helping Ethan's family selecting the right Aussiedoodle puppy for them. With so many cute puppy options, it was a tough decision to make. After much deliberation, it all came down to one adorable, fuzzy friend by the name of Maggie. Maggie is a female chocolate miniature Aussiedoodle. Her breeder generously offered additional discounts for Make-A-Wish after hearing about Ethan and his story.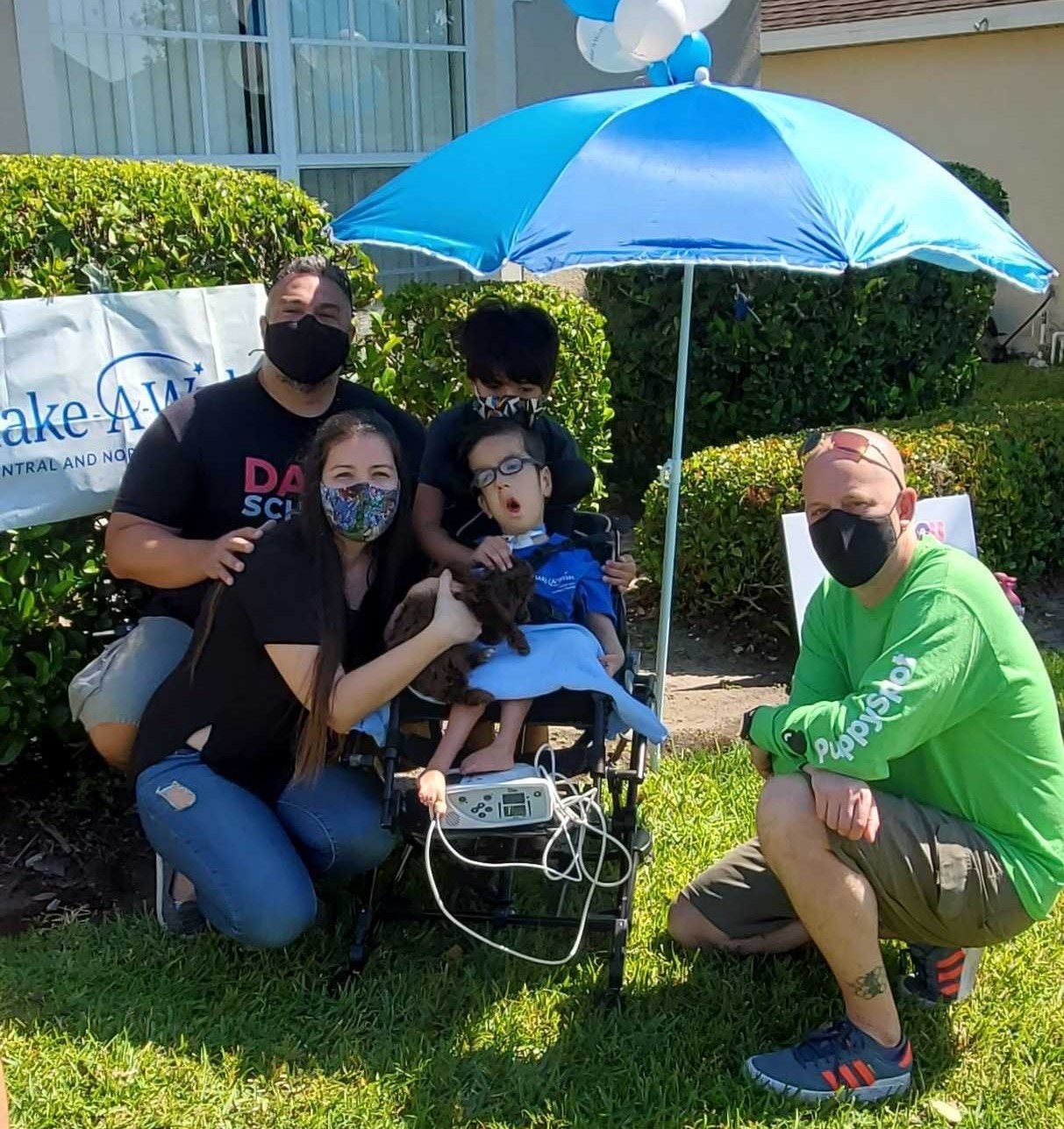 Once Maggie received her nose-to-tail veterinary exam, she was ready to make her way to her new home! Maggie (now Jojo) travelled on a PuppySpot charter plane from Missouri to Florida. Upon arrival, she was met by our PuppySpot representative James Baier. James and Maggie got to spend some time together before making their way to Kissimmee to meet Ethan and his family.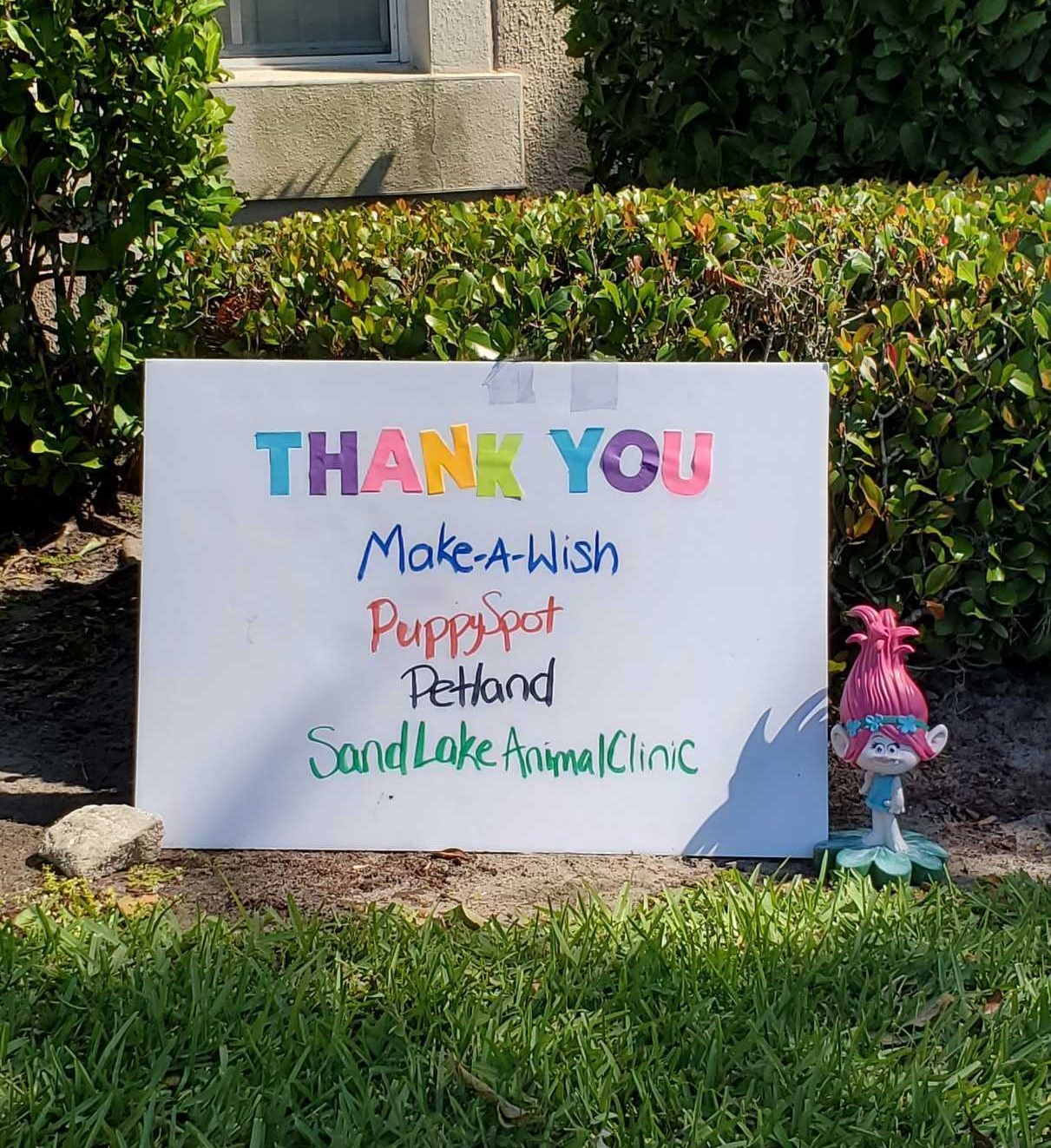 On wish day, James and Maggie were welcomed by many smiling faces from Make-A-Wish. Ethan's whole family was so excited to meet their new addition! He finally had the best friend he has been wishing for. Thank you, Make-A-Wish Central & Northern Florida for trusting PuppySpot to assist with these life-changing wish moments!