Puppies are a special kind of medicine; they spread love and happiness through cuddles and wet nose kisses! That is why when we hear from the Make-A-Wish Foundation about a sick child wishing for a puppy, we don't think twice about helping out! The Make-A-Wish Southern Florida chapter has granted thousands of wishes in their 37 years of existence. Today, another wish was granted for a little boy by the name of Devon.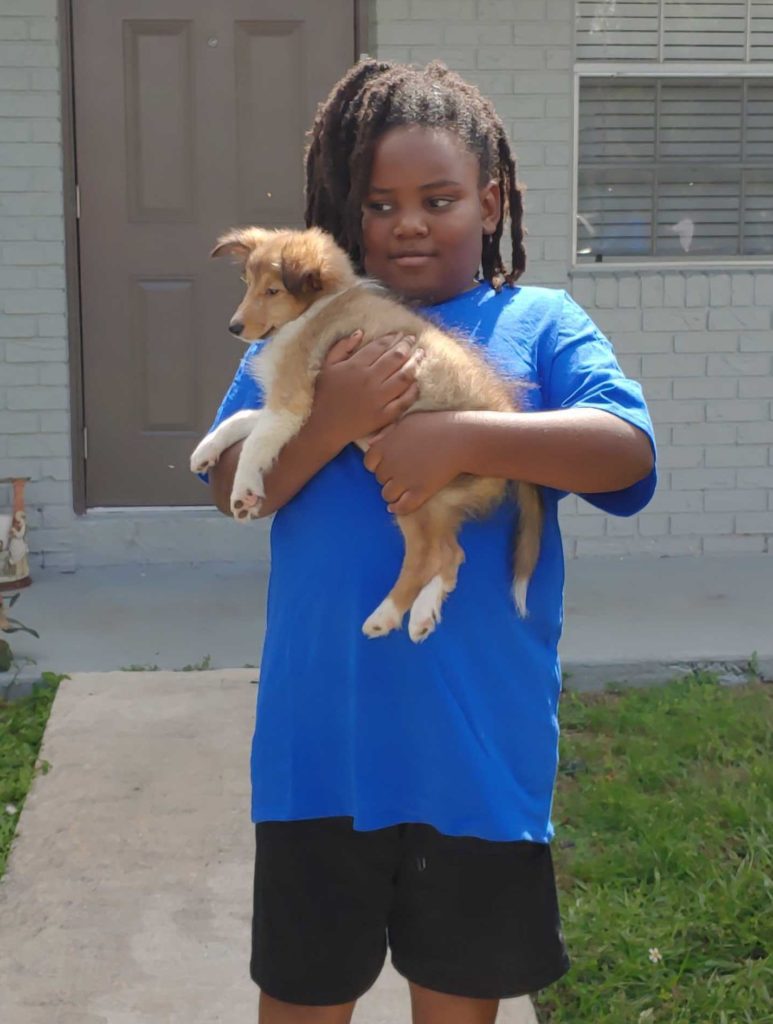 Devon is an 8-year-old child in a constant battle with a nervous system disorder called Lennox-Gastaut syndrome. He struggles from recurring seizures that have caused developmental delays. When asked what he wanted for his wish, he immediately knew he wanted a puppy to be his new best friend! Not just any puppy, but a Shetland Sheepdog!
Devon and his family spent some time looking for the right puppy on our site. After much deliberation, it was decided a Sheltie by the name of Stone would be the one! Once Stone was vet checked from nose-to-tail he was ready to make his way from Indiana to Florida! Stone was flown on a privately chartered plane with our very own PuppySpot representative Samara Negron.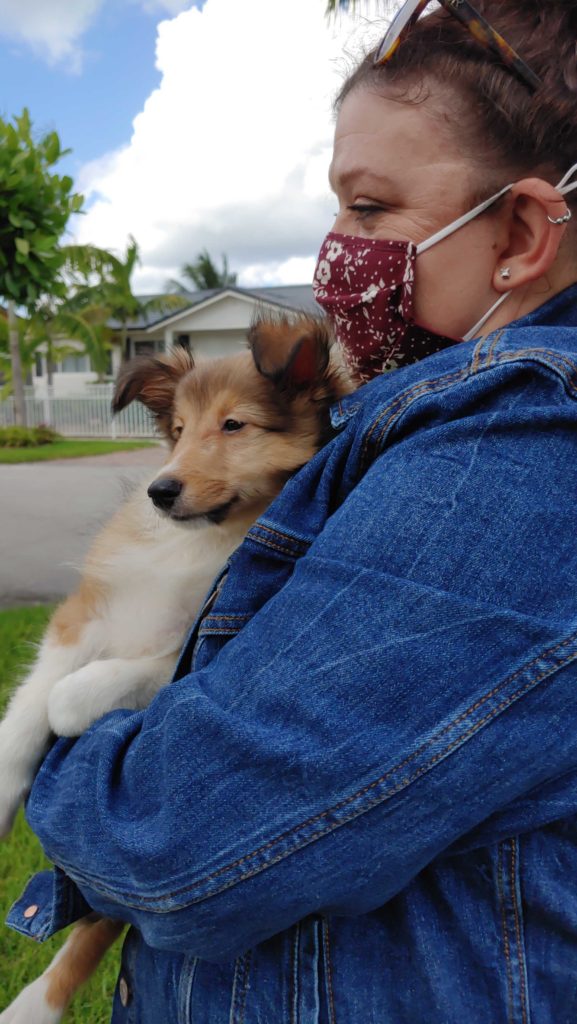 As soon as Samara and Stone arrived in Florida, they were greeted by PuppySpot representative Erin Parker who escorted them directly to Devon and his family.
Wish granters and media crew were ready and waiting to surprise Devon! Devon knew he was getting a puppy, but had no idea when the puppy would arrive. To his surprise, his new best friend arrived right to his door! Devon was very excited to finally meet Stone, who he named Axel. Axel and Devon can now be found getting acquainted and catching up on as much playtime as possible!
Thank you, Make-A-Wish Southern Florida for coming to us for another puppy wish!