Puppies may be small, but the love and companionship they provide makes a big difference in the lives of their families. PuppySpot recently had the honor of working with Make-A-Wish Southern Nevada to help grant the puppy wish of a brave young girl named Justice.
Justice's heart condition requires frequent hospital visits. Her wish is to have a puppy to accompany her. She would especially like a German Rottweiler, just like they had when she fist came to the family. We are proud to say that PuppySpot and Make-A-Wish Southern Nevada were able to make her puppy wish a reality.
.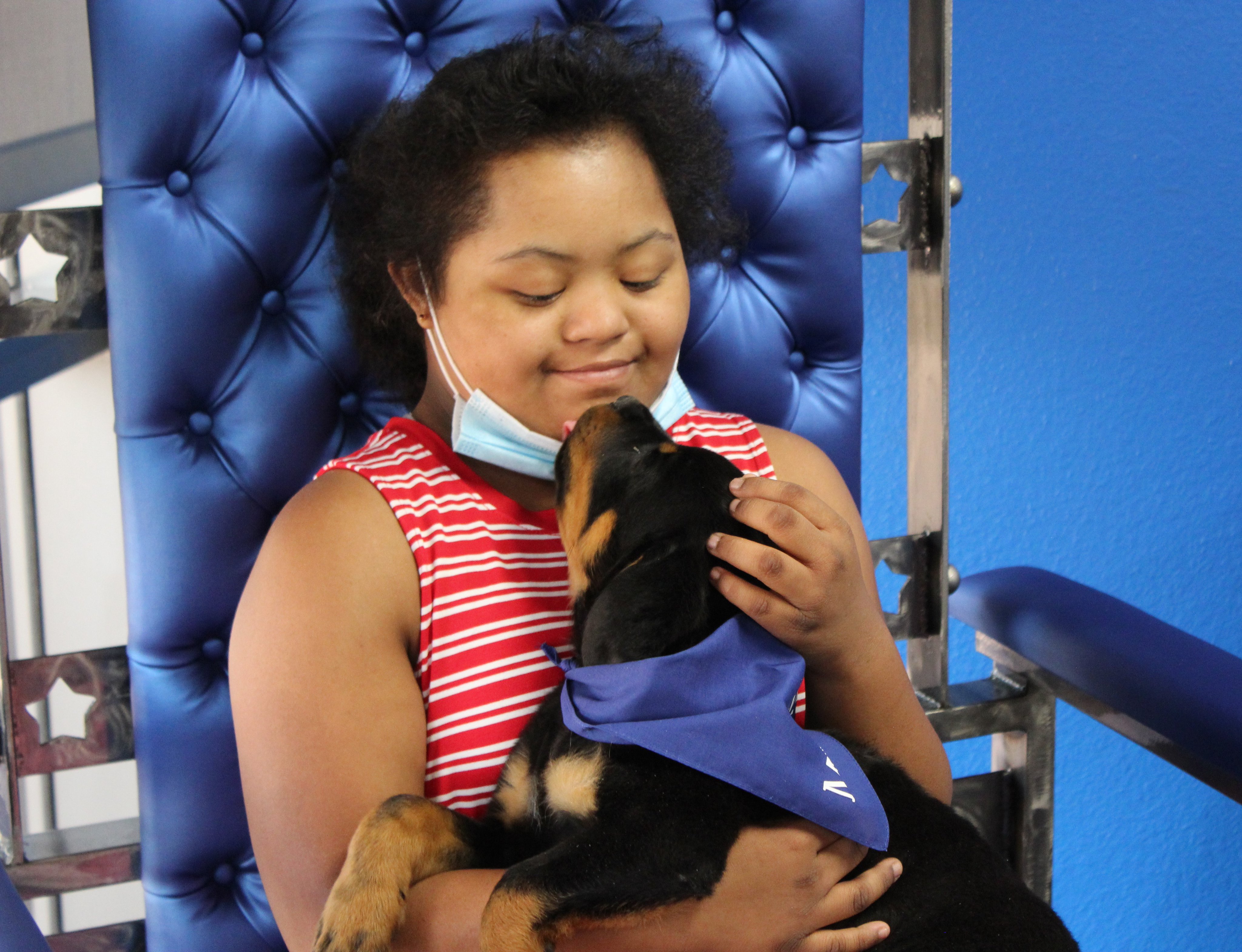 When the time came to select Justice's new puppy, the family fell in love with a puppy named King. He is an absolute sweetheart, and will be the perfect companion dog for Justice. King is a happy-go-lucky German Rottweiler, who got a nose-to-tail health evaluation from his vet, and got to fly on a VIP PuppySpot charter plane to South Nevada. There, he met PuppySpot Chaperone Ashley Rodriguez, who spent plenty of time playing with King, and acclimating him to his new environment.
Once King was rested and ready to go, Ashley rode with him to meet his new family. It was an exciting day to say the least! Justice and King were instant best friends! Shortly after King was settled in, we reached out to Justice's family to check in on how things were going with the new puppy.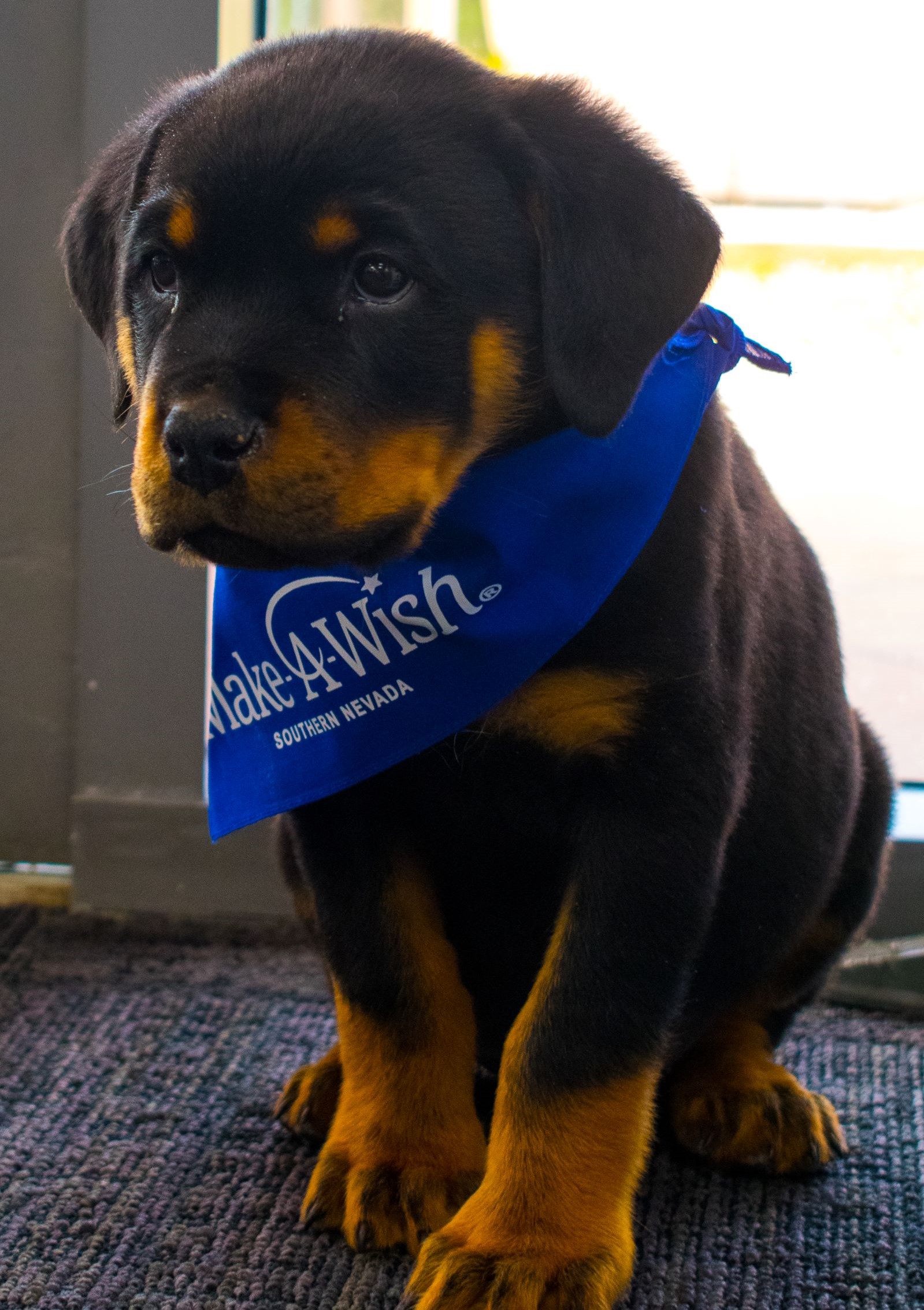 They informed us that King is extra-sweet, affectionate, and bonding well with the whole family, especially Justice. The two are now spending their time getting acquainted and playing as much as possible!
Another beautiful wish come true. Thank you, Make-A-Wish Southern Nevada, for inviting us to be a part of Justice's special wish experience! Their wish managers and volunteers work hard to ensure the wishes of thousands of children are granted each year.