Here at PuppySpot we love spreading happiness in the form of wet nose moments. Many of those moments happen through our partnership with Make-A-Wish. In fact, over 25 puppy wishes have been granted with the Make-A-Wish Metro New York chapter. Camila's wish marks our 28th puppy wish with this amazing chapter!
Camila is a 6-year-old girl who has been in a tough fight against A.L.L. (acute lymphoblastic leukemia). She is now in remission and ready to receive her puppy wish! Camila has spent a lot of time playing with her neighbor's puppy and wanted to have one of her very own! She cannot wait to hug and cuddle her new best friend!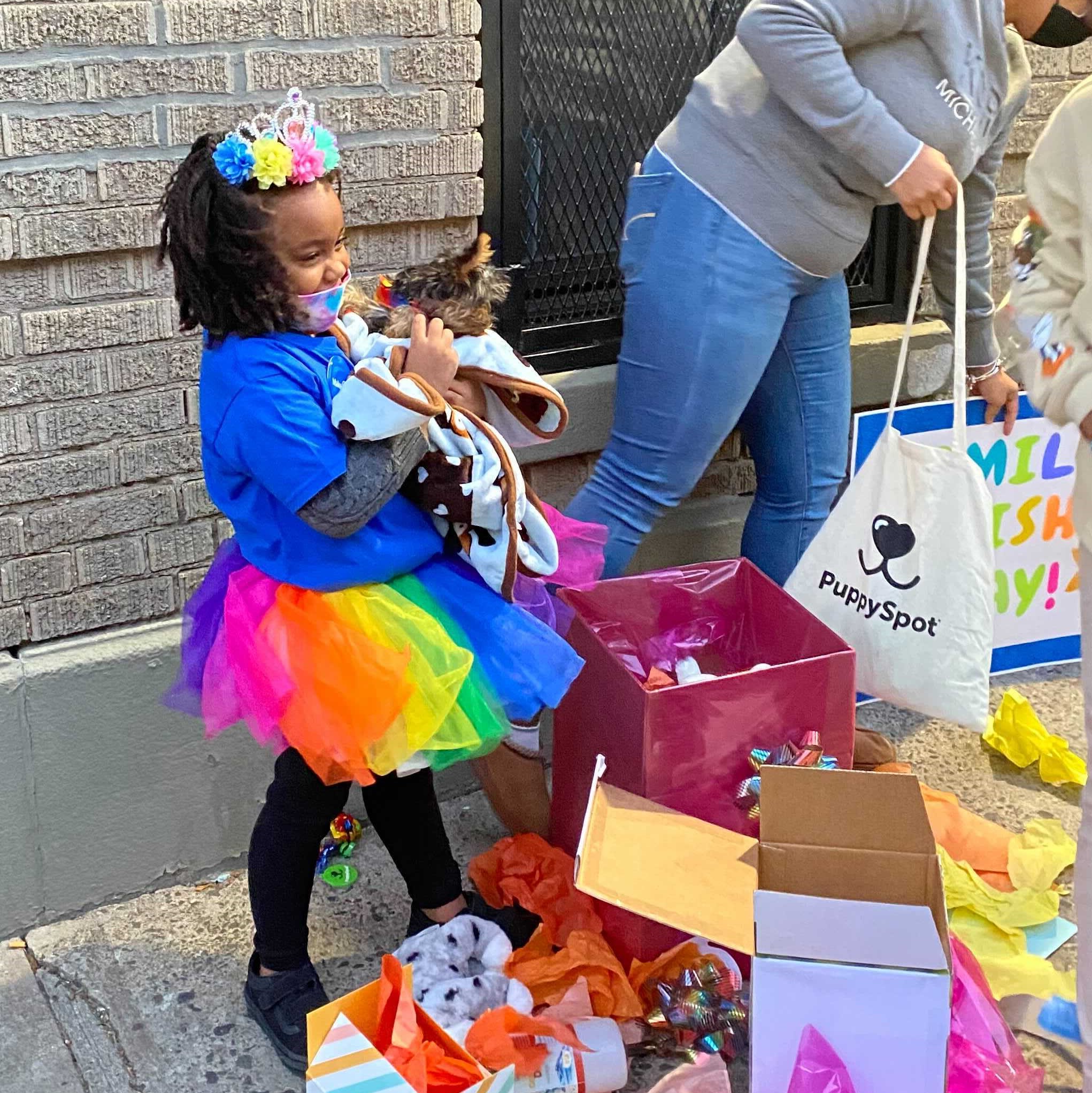 When it came time to choose a puppy, she knew she wanted a Yorkshire Terrier who she would name "CoComelon." Although there were many puppies to choose from, she fell in love with a puppy by the name of Wyatt (aka CoComelon). Once the selection was made, PuppySpot started the process of making travel arrangements for CoComelon to get home safely to Camila.
Before CoComelon could go home, he had a nose-to-tail health check with a licensed veterinarian. After he received the all-clear from his vet, he was ready to make his way to his new best friend! CoComelon traveled on a PuppySpot privately chartered plane to one of our hubs in New Jersey.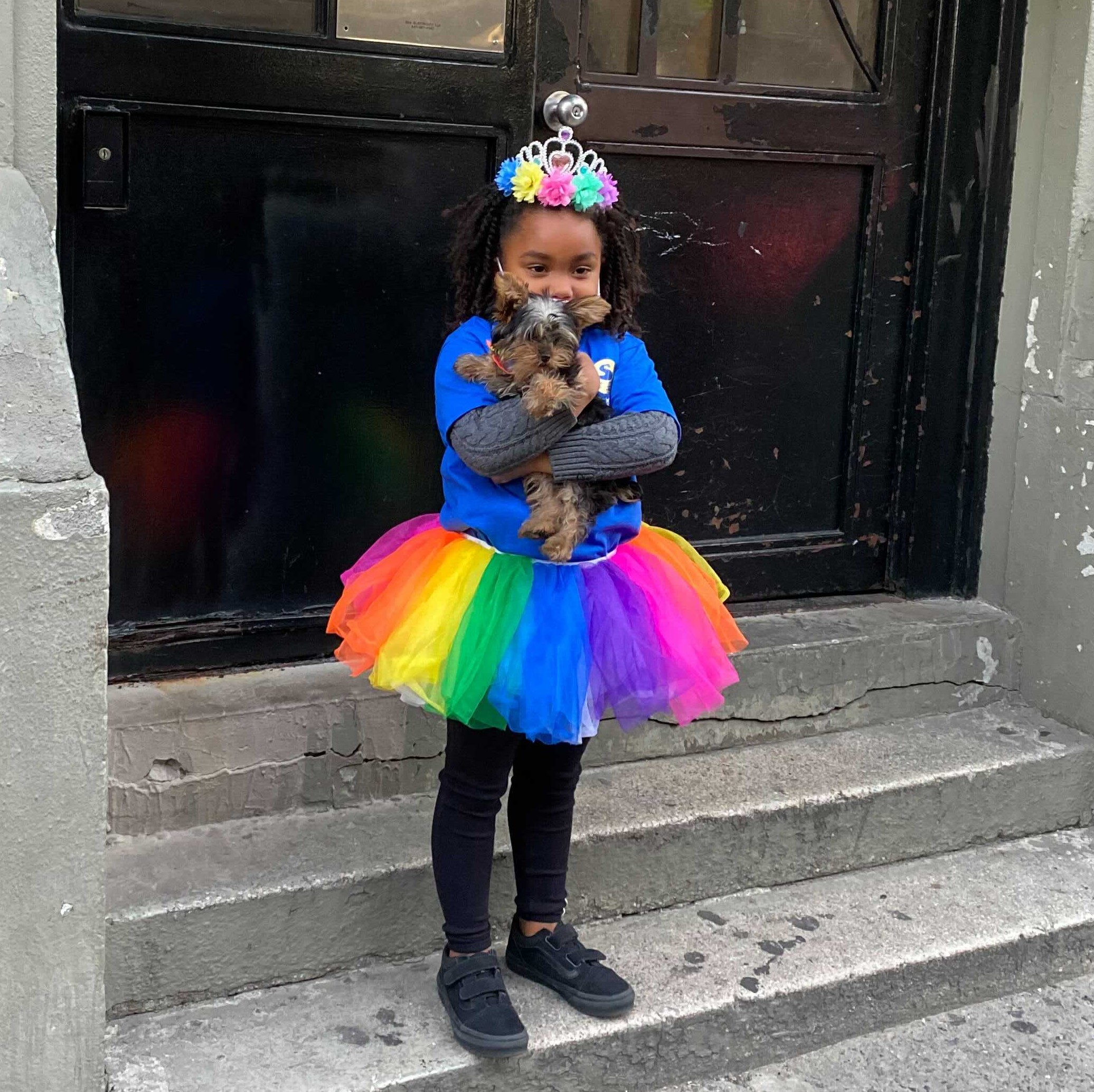 Upon arrival, CoComelon was welcomed by many puppy- loving PuppySpot employees. From there, PuppySpot representative Erwin Coke took CoComelon into his care until Camila was home from school and ready to meet her new best friend!
As soon as Camila laid eyes on her puppy, she immediately lit up with joy! It was an amazing moment for Camila, her family, and all the Metro New York wish granters who made this possible. Camila had always envisioned having matching rainbow outfits with her puppy, and she received nothing short of what she wished for!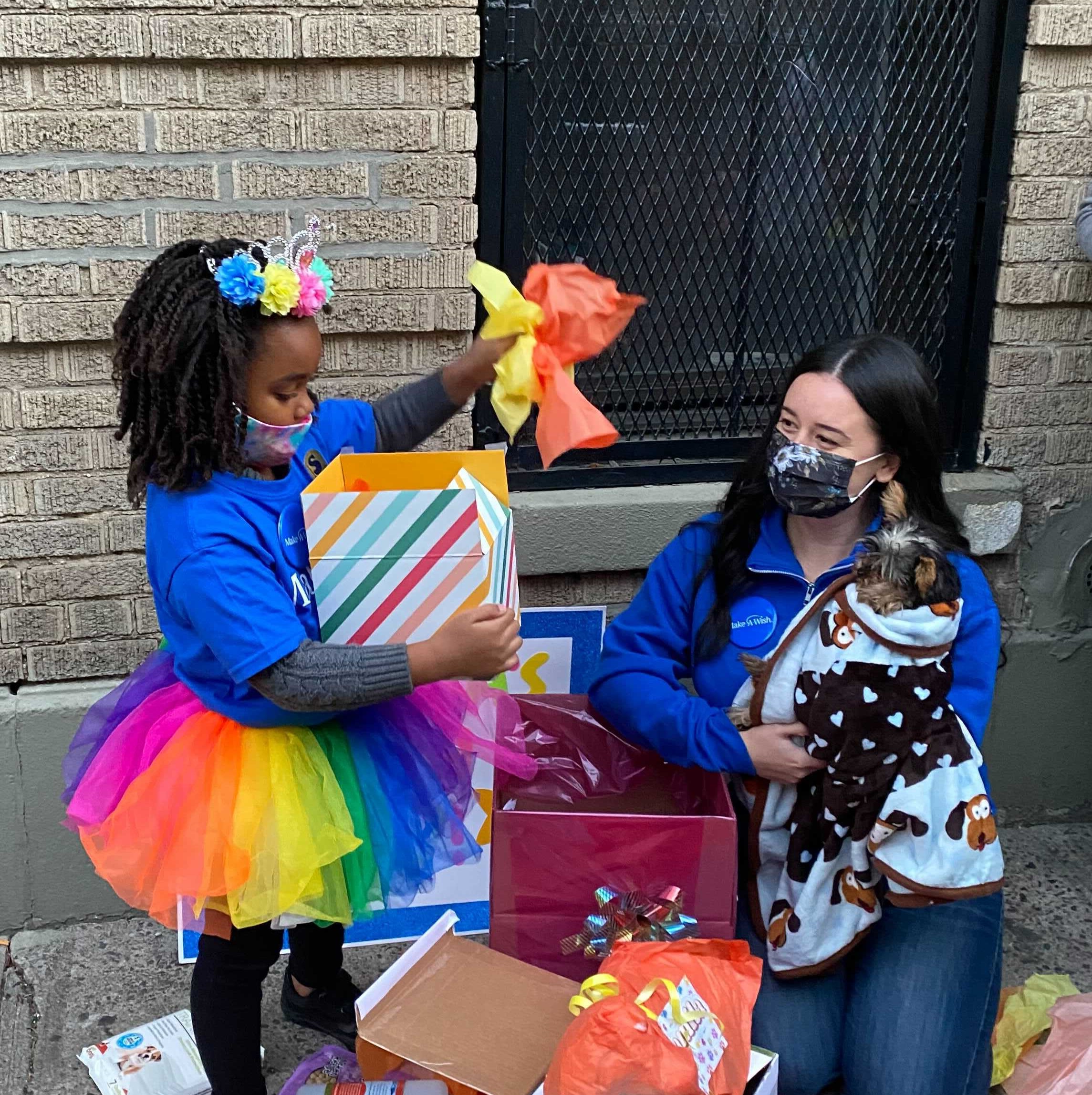 Now, Camila and CoComelon are spending lots of time playing, cuddling, and becoming the best of friends. Thank you, Make-A-Wish Metro New York for trusting PuppySpot to deliver happiness!
Watch the magic unfold here!