Throughout the COVID-19 pandemic PuppySpot has worked with several chapters of Make-A-Wish(r) to help grant more puppy wishes than ever. For the first time since working with Make-A-Wish, we had the honor to work with the Arizona chapter. When we were contacted by Make-A-Wish(r) Arizona, they were working on a wish for an eleven-year-old by the name of Jazmine. Jazmine's wish was to have a small, fluffy puppy to call her own.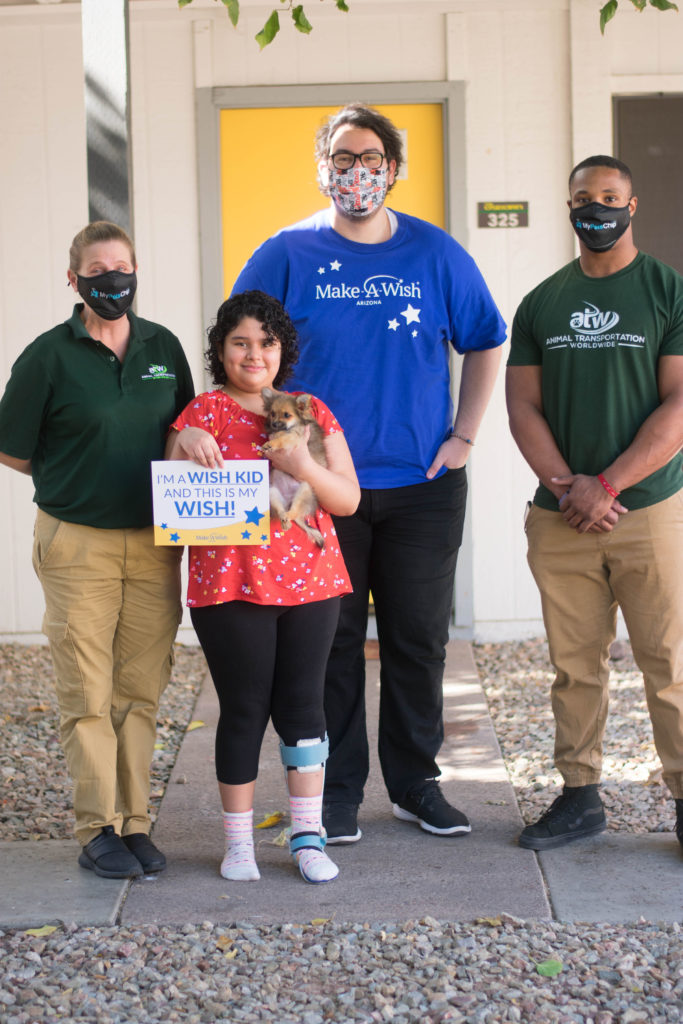 With the popularity of puppies on the rise, finding the right pup can be a daunting task. Through our exclusive network of screened and vetted breeders, we knew we had to help make Jazmine's wish a reality.
Jazmine is a strong little girl who has gone through a bone marrow transplant, also known as a stem cell transplant, as a part of cancer treatment. At such a young age she has already gone through so much, and her only wish was to have a companion by her side. After hearing about Jazmine's story and her with for a small, fluffy puppy, we knew she would love to have a Pomeranian best friend!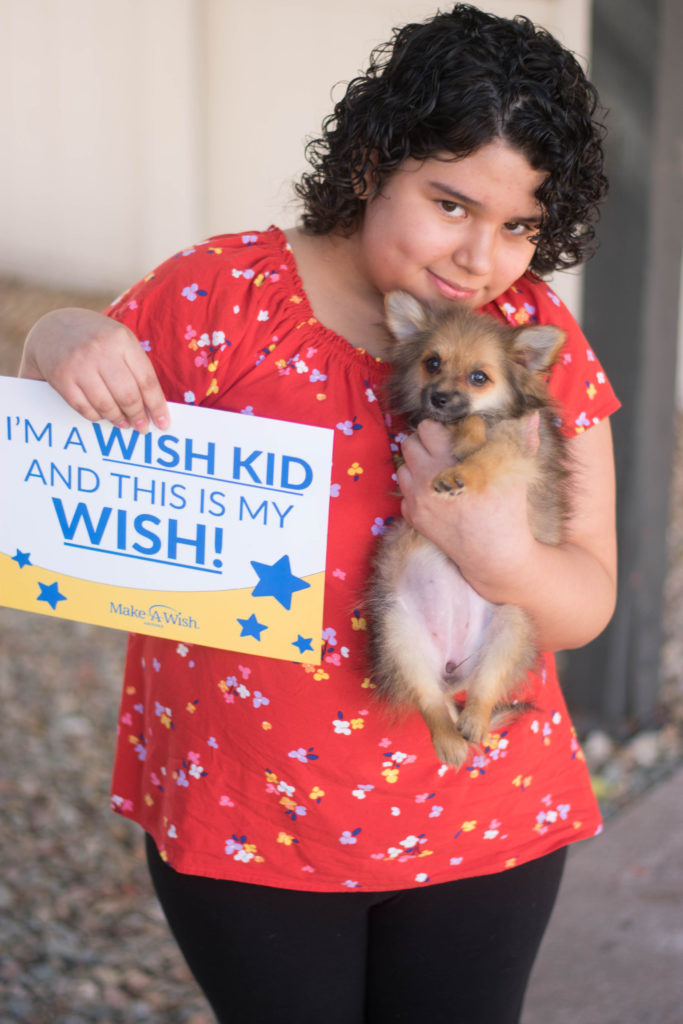 We worked with Make-A-Wish Wish Manager Bryan to select the perfect Pom puppy for Jazmine. The wish family eventually decided on an adorable female Pomeranian named Laurel. Once the decision was made, we worked closely with Laurel's breeder to get her ready to travel. After Laurel went through her nose- to- tail veterinary exam, we coordinated with our partners at Animal Transportation Worldwide to set her up with a First Class delivery experience. A day before Laurel was set to arrive to her new best friend, she was picked up by two experienced Animal Transportation Worldwide drivers.
Laurel, now Bella Marie, did great on her journey home and was welcomed with many smiling faces, including wish granter Bryan, in addition to Jazmine and her family! Jazmine was ecstatic to finally meet her new best friend! She and Bella Marie can now be found spending their days getting as much play and cuddle time in. A little joy from a small puppy can go a long way!
Thank you, Make-A-Wish Arizona for trusting PuppySpot with your puppy wishes!