The latest PuppySpot collaboration with Make-A-Wish® involved another exciting puppy wish in The Great Lake State. PuppySpot teamed up with Make-A-Wish® Michigan to help grant the wish of a brave 13-year-old named Amarri.
Amarri loves dogs, but he and his family had been living in an apartment where they were unable to have any. At the end of last year, however, the family moved into a house, meaning Amarri could finally get the puppy of his dreams!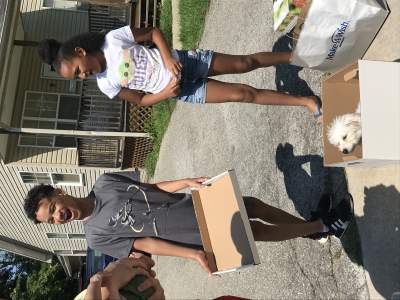 Though his gastrointestinal disorder can be draining, Amarri's enthusiasm for small dogs has never wavered. After doing some research, Amarri wished for a Bichon Frise. Lively, affectionate and adorable, a Bichon Frise is the perfect breed for new home owners.
By working with Make-A-Wish Michigan, we were able to bring Amarri's wish for a fluffy white Bichon to life. His new friend is a mischief-loving puppy named Loki.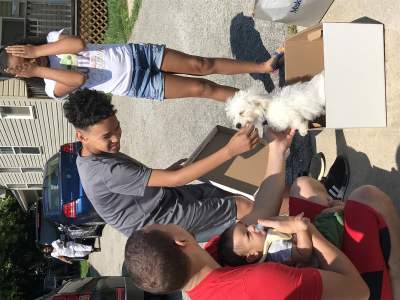 Loki was driven by one of our trusted third-party transporters to Amarri's wish coordinator, Lauren. Lauren took great care of little Loki while his new family prepared for his arrival, and once they were ready to receive Loki, Lauren made her way to the wish family to surprise Amarri.
"It was such a fun surprise for Amarri as he didn't know he was getting his puppy yet. Amarri was so happy and excited when he saw the pup and had the biggest smile on his face," said Lauren, Make-A-Wish Michigan wish coordinator.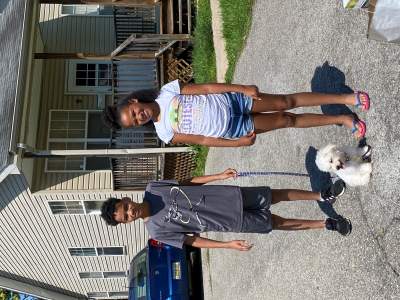 It was an exciting day to say the least! Amarri and Loki were instant best friends, and it was an easy transition for Loki and the whole family. The two are now spending their time getting acquainted and playing as much as possible, and they always keep each other active and in high spirits. Congratulations on your new family member, Amarri!
Thank you, Make-A-Wish Michigan for inviting us to be a part of such a special wish experience! Their staff and volunteers work hard to ensure that the wishes of hundreds of children are granted each year.