Since 1980, Make-A-Wish has been granting the wishes of children battling critical illnesses. Due to the ongoing pandemic, thousands of wishes have been postponed; many of these wishes were travel related such as visits to theme parks, cruises, and more. Now, the popularity of puppy wishes has gone up more than ever and PuppySpot is here to help!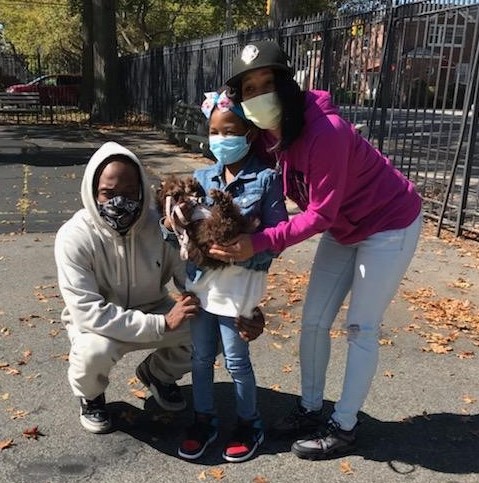 Recently, we assisted the Make-A-Wish Metro New York chapter with a Toy Poodle wish for a child named Maddy. Maddy is a 7-year-old girl from Brooklyn who was diagnosed with acute lymphoblastic leukemia, a type of blood and bone marrow cancer. Her wish was for a small puppy to cuddle and play with. Not too long after hearing about Maddy's wish, we were able to select the perfect puppy!
Maddy and her mother chose an adorable Toy Poodle by the name of Beth. She instantly knew she wanted her new best friend's name to be Bella. We quickly worked with Bella's breeder to schedule travel arrangements and a nose-to-tail vet exam to make sure she was happy and healthy. Once Bella was all set to travel, we had a PuppySpot Chaperone, Shameeka, fly directly to the breeder to get Bella home VIP style!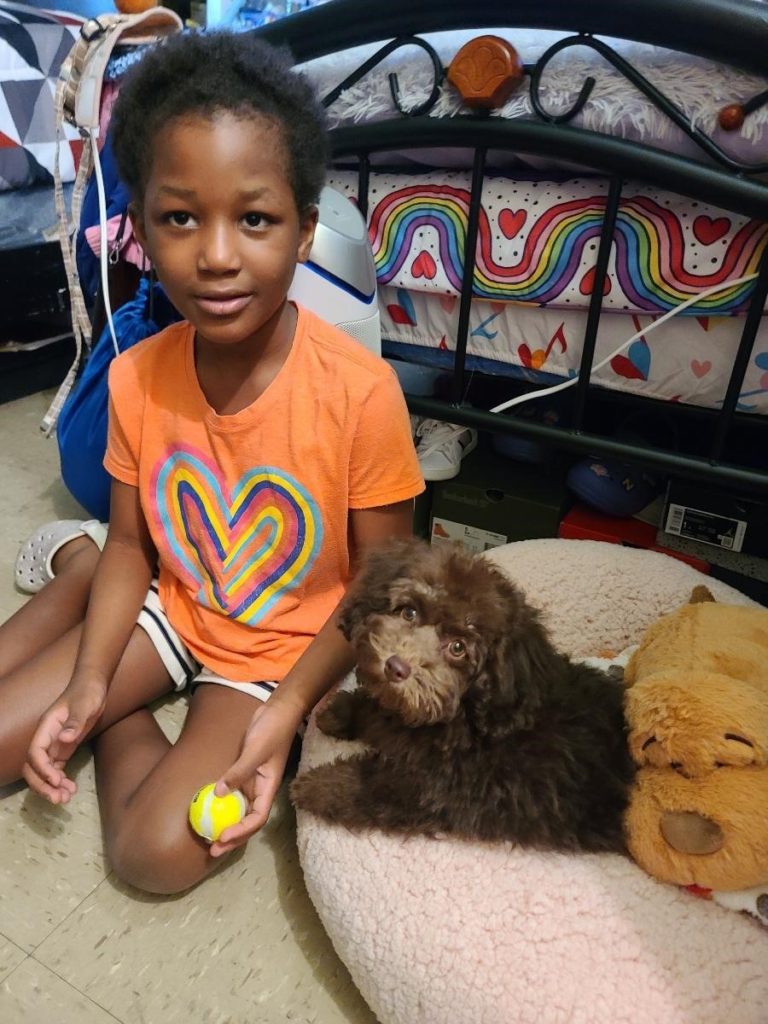 Maddy and her mother were overcome with joy when Shameeka showed up with Bella! It was a moment Maddy won't be forgetting. Maddy and Bella can now be found laughing and playing together on a daily basis. Mom told us she hasn't heard Maddy laugh like this since she was diagnosed in January of 2019. Puppy kisses are the best kind of medicine!
Thank you, Make-A-Wish Metro New York for coordinating together on another amazing wish-granting moment!