As a part of our PuppySpot Gives Back program, we work with various chapters of the Make-A-Wish Foundation to help grant puppy wishes. Make-A-Wish specifically helps fulfill wishes of children with critical illnesses. Due to the global pandemic at hand, more and more wishes are turning into puppy wishes! What better wish than a wet nosed, furry, lovable companion?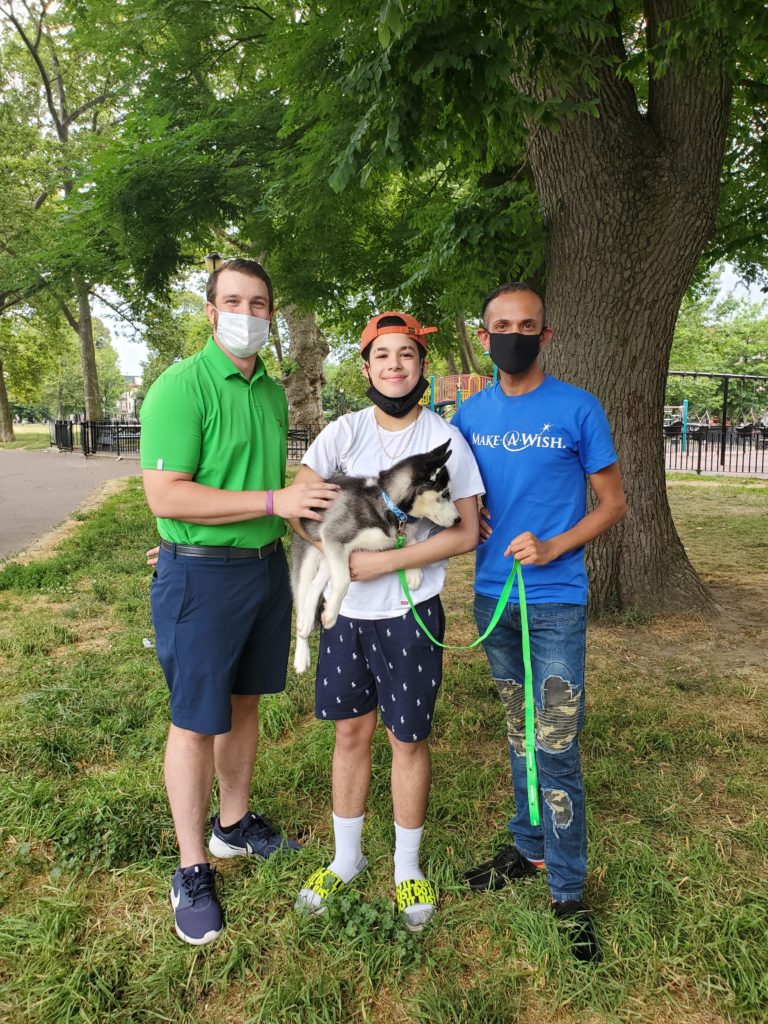 When we heard from Make-A-Wish Metro New York, they were in search of a Siberian Husky puppy for a teen named Ryan. Ryan has been battling Hodgkin Lymphoma, a cancer of the lymphatic system, and is now in remission. After his long and hard fight, we knew we had to do what we could to make Ryan's wish come true!
From the day Ryan made his wish request, he began watching endless videos on the training, behavior, and care of Siberian Huskies. He already had a named picked out and everything! All that was left to do was to find the perfect Husky for Ryan.
After speaking with the wish family, we encouraged them to take a look at the puppies available on our website. That is where Ryan fell in love with Carrie (soon to be Shiloh Wish) the Siberian Husky puppy.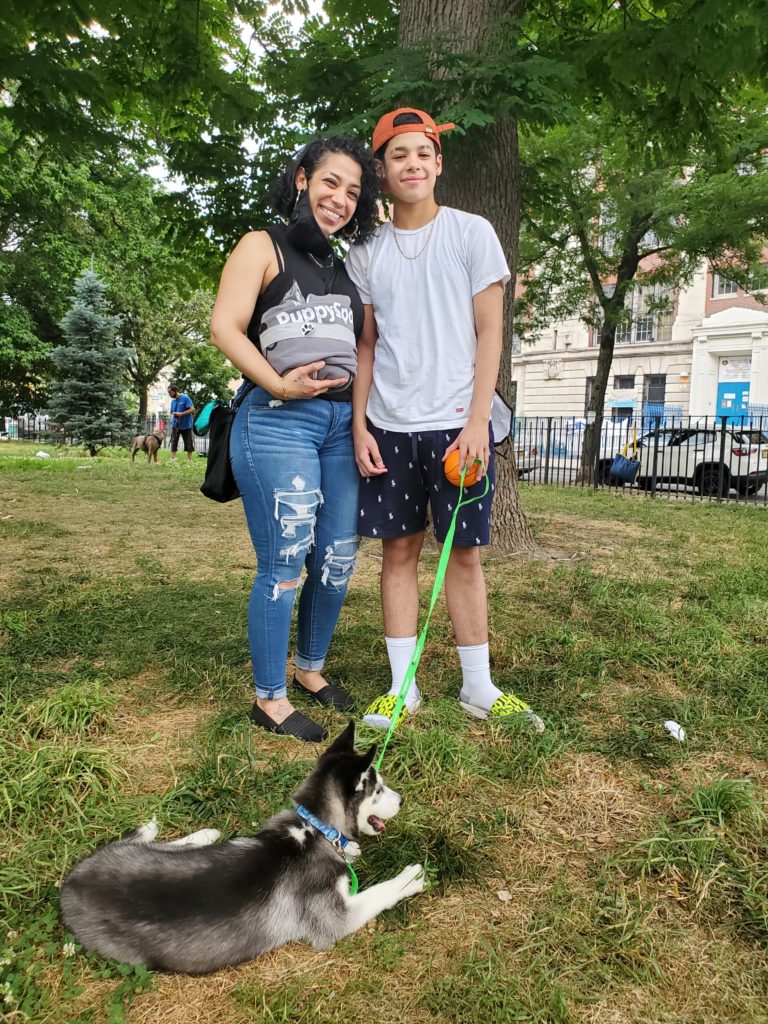 Before Shiloh could make her way to Ryan, she needed to be cleared to travel by having a nose to tail vet exam Once she was cleared to travel, Shiloh flew as a VIP passenger on a privately chartered plane to New York. From there, she met our PuppySpot representative Andrew. Andrew fell in love with Shiloh too and almost didn't want to give her up, but he knew she had a special job- becoming Ryan's new best friend!
Andrew and the Make-A-Wish volunteer, Moe, surprised Ryan and his family at a park across the street from their home. Ryan and his family were overcome with emotion upon the sight of Shiloh. Today, Shiloh and Ryan are nearly inseparable! They can be found spending their days playing at the same park they met at.