Puppies brighten the day of anyone who meets them. Whenever Make-A-Wish receives a tail-wagging puppy wish requests, they know just who to call. Recently, Make-A-Wish Southern Florida contacted PuppySpot about a very special puppy wish from a very brave little girl.
Mia loves dogs, especially the Labrador Retriever service dogs she met while seeking treatment for Epilepsy. Her wish is to have a service dog all her own. We at PuppySpot are overjoyed to work on Mia's wish and to get her new best friend home as soon as possible!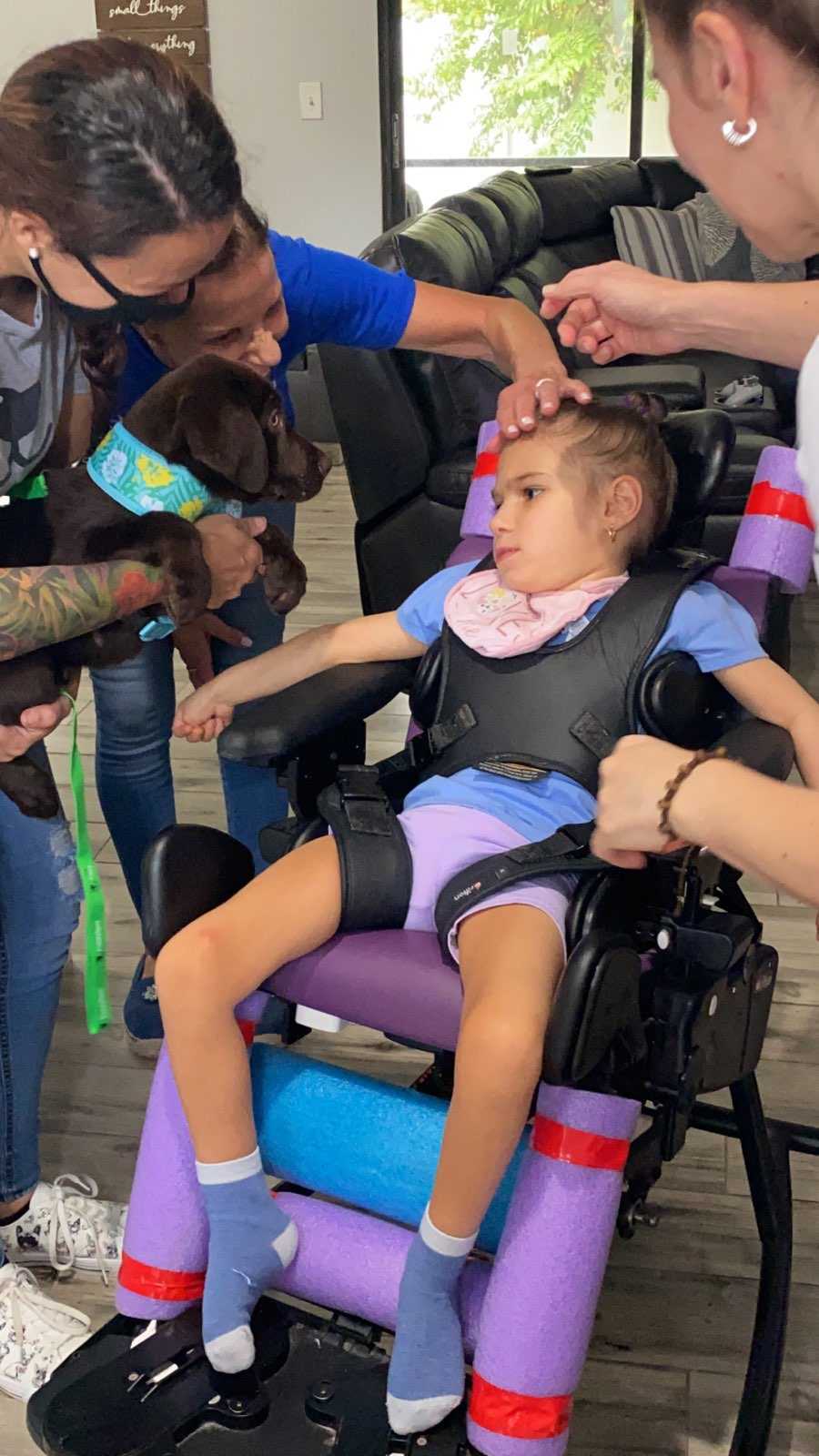 When the time came to select Mia's new puppy, the family fell in love with a spunky Labrador Retriever puppy named Ozzy. He is a super sweetheart, and will be the perfect service dog for Mia.
Then it was off to the vet for Ozzy to receive his nose-to-tail health evaluation. Healthy, happy and ready to meet his new family, Ozzy was escorted aboard the VIP PuppySpot plane from Arkansas all the way to Florida.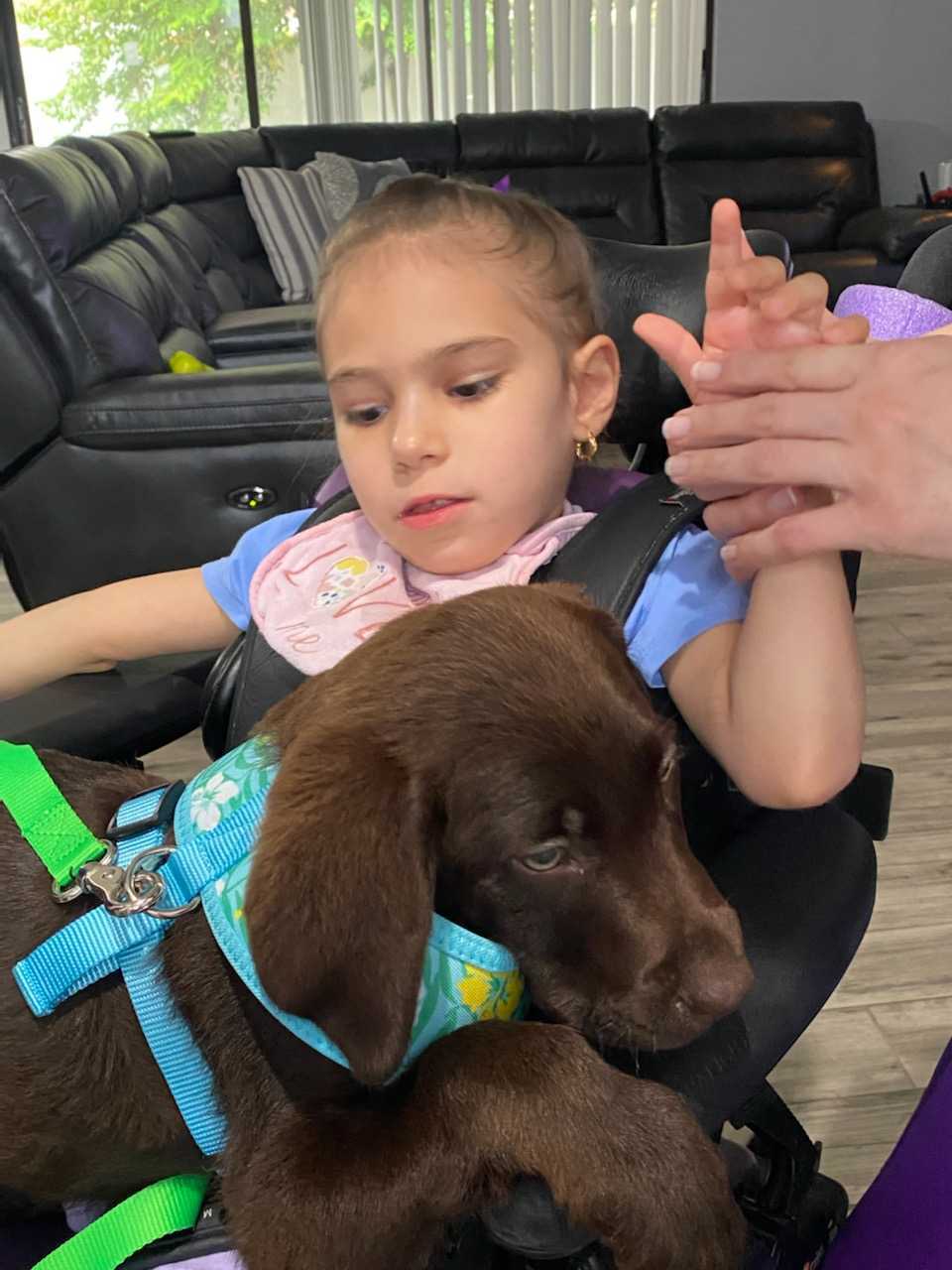 There, he met PuppySpot managers Cheyanna Ashley and Samara Negron, who spent plenty of time playing with Ozzy, and acclimating him to his new environment. Once Ozzy was rested and ready to go, Chey and Samara rode with him to meet his new family.
To say the meeting between Mia and Ozzy was memorable, would be an understatement. The two were instant friends. Everybody loved meeting Ozzy, who was overjoyed to see his new family, especially Mia, who he showered in kisses.
After Ozzy was settled in, we reached out to MIa's family to check in on how things were going. They informed us that Ozzy is fun-loving, sweet, and bonding well with everyone. They believe the new pup is the perfect addition to the family and that one day Ozzy will be the perfect service dog for Mia,
Thank you, Make-A-Wish Southern Florida, for inviting us to be a part of such a special wish experience!