Puppies bring joy and spread happiness to all who love them. That love and support makes a big difference in the lives of their families, especially when those families are dealing with the trauma of cancer.
Last week PuppySpot had the honor of work with Make-A-Wish Southern Florida to help grant the puppy wish of a brave young girl named Kata. Kata is currently in chemotherapy, which requires frequent hospital visits. Her wish was to have a Goldendoodle puppy to accompany her on those visits.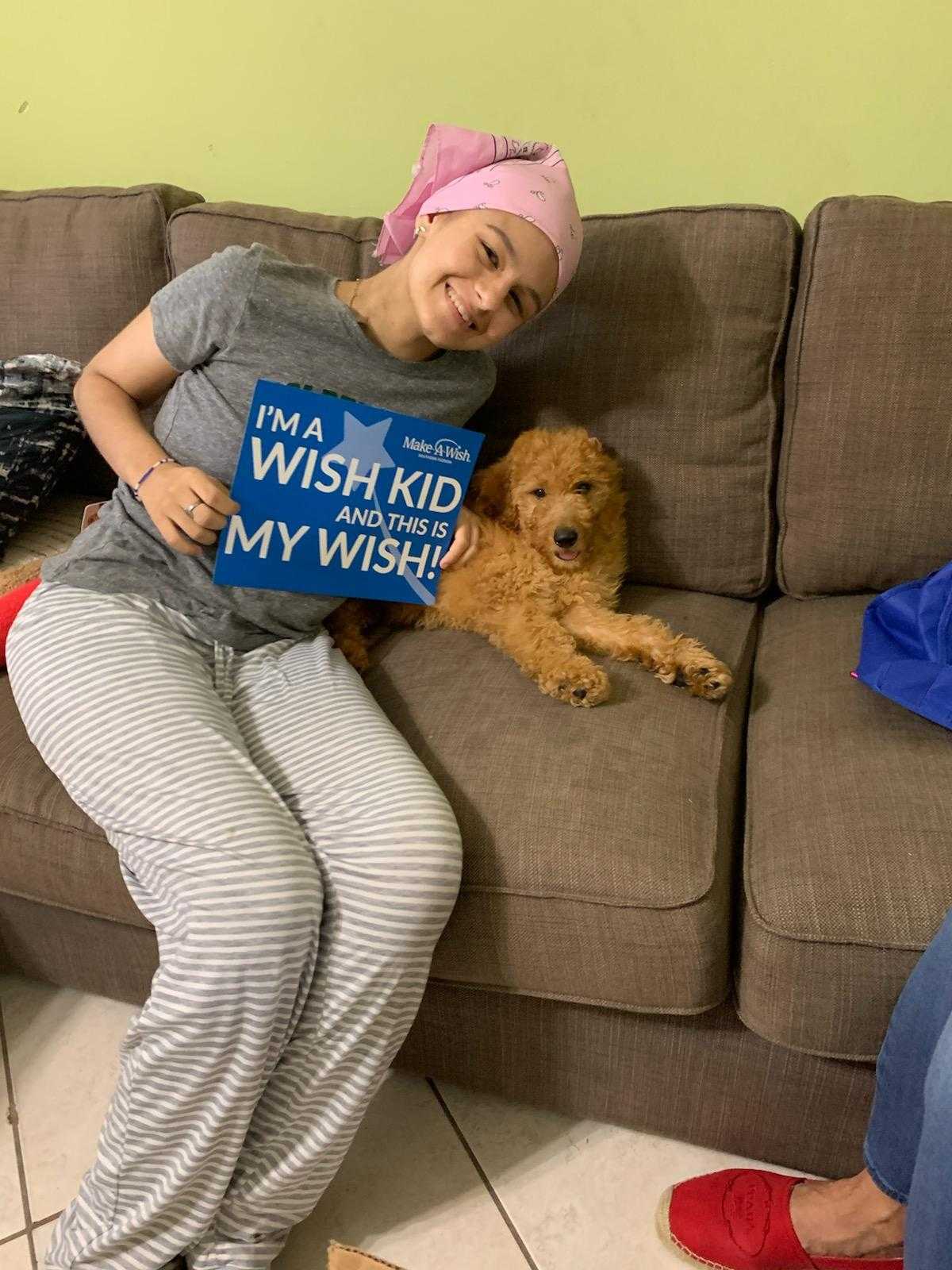 Little did she know that a Goldendoodle puppy named Ginger was on her way to be her new best friend. Once Ginger received the all clear from her vet, she was ready to make her way to meet her new family!
It was an exciting day to say the least! Kata and Ginger were instant best friends! The pair are now spending their time getting acquainted and playing as much as possible!
Kata's family informs us that Ginger is a fun-loving, rambunctious, little pup who bonds well with everyone. They believe the new pup is the perfect addition to the family and her and Ginger will be the best of friends for years to come. Congratulations on your new family member, Kata!
Thank you, Make-A-Wish Southern Florida for inviting us to be a part of such a special wish experience! Their wish managers and volunteers work hard to ensure the wishes of thousands of children are granted each year.