October has been a month filled with love and lots of puppy wishes here at PuppySpot! One of those puppy wishes was for a child named Ava. We found out about Ava's story and her wish while working with Make-A-Wish Southern Florida.
Ava is a 6-year-old who has been diagnosed with a brain tumor. While being treated at St. Jude, Ava told her nurses she had a puppy waiting for her at home. This gave Ava hope to fight harder. She was so excited to get home and have a puppy to sleep with and play with!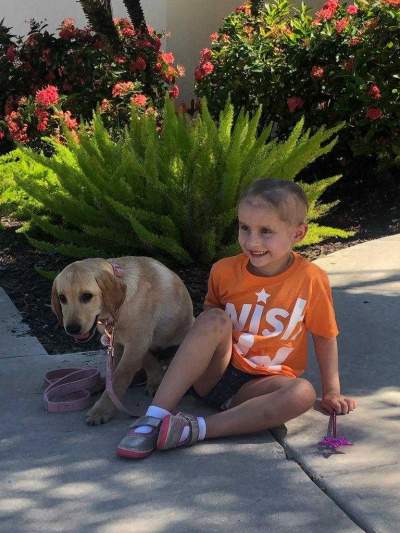 We worked with Make-A-Wish Southern Florida and the wish family to find the perfect pup for Ava. Her was for a Labrador Retriever puppy. It was a tough choice to make, but the family landed on a sweet yellow Lab named Raelyn.
Before Raelyn could make her way to her new family in South Florida, she needed a pre- travel nose-to-tail vet check. Once she was all cleared by her veterinarian, Raelyn had a special plane to catch! She travelled VIP style from Texas to Orlando on a privately chartered plane.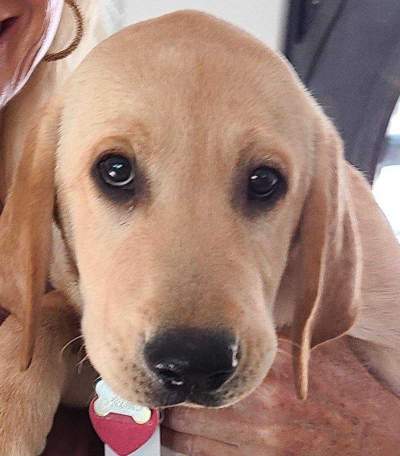 Upon arrival, Raelyn was welcomed by an amazing team of PuppySpot representatives. After being given some love and fresh food and water, Raelyn (now Kiki) made her way to wish volunteers. Kiki stayed with her wish volunteers until the wish family was ready to surprise Ava.
Wish day was an amazing moment for Ava and her family. They were so excited to finally have their new family member home with them. Ava can't wait to take Kiki to Starbucks for a "puppucinno" and make memories with her new best friend!