Our PuppySpot Gives Back program involves puppy placements through non-profit organizations for individuals and families who can positively be impacted by a new addition. By working with Wounded Warrior Project individuals in South Florida, we were able to identify a veteran who would benefit greatly from a companion animal.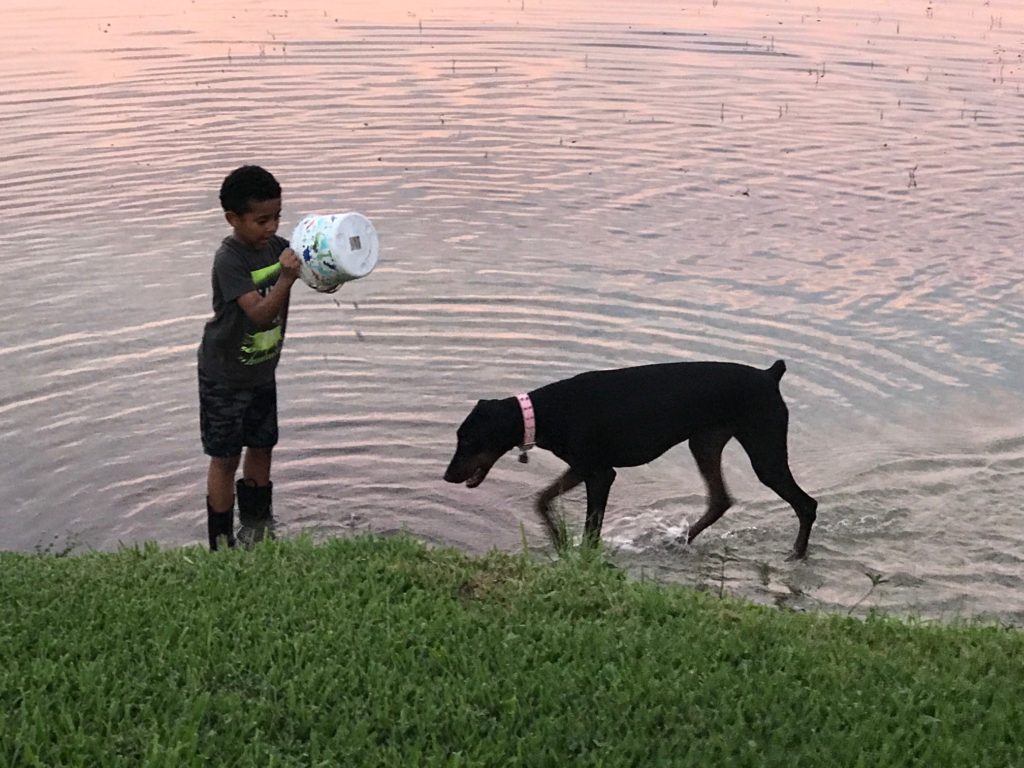 William Weaver II is a Military veteran who served for 12 years, and comes from a long lineage of Military service members dating back to the Civil War. When we spoke with Mr. Weaver he was looking for a Doberman Pinscher to begin training as an emotional support companion. Mr. Weaver told us about his recovery from injuries sustained while stationed in Iraq and how training a puppy would be therapeutic for him. Once we heard his story we knew we had to assist with finding his new best friend!
It wasn't long before we matched up Mr. Weaver with a sweet Doberman Pinscher puppy named Misty. Once we showed Misty to Mr. Weaver, he knew she would be the right companion for him and his family. Shortly thereafter, Misty traveled from her breeder in Texas to her new home in Florida to begin her special duty as Mr. Weaver's companion.
Thank you for your service, Mr. Weaver!
Click here to view the CBS Miami segment.