The sun seems to shine brighter when the PuppySpot team partners up with Make-A-Wish Greater Los Angeles to help grant a child's puppy wish. Now, more than ever, children battling critical illnesses have been wishing for the companionship of a four-legged friend. Whenever Make-A-Wish receives these tail-wagging wish requests, they know just who to reach out to!
This time, Make-A-Wish Greater Los Angeles was working on a wish for a 5-year-old child by the name of Vaughn. Vaughn is a very strong little boy who has had an incredible battle with leukemia.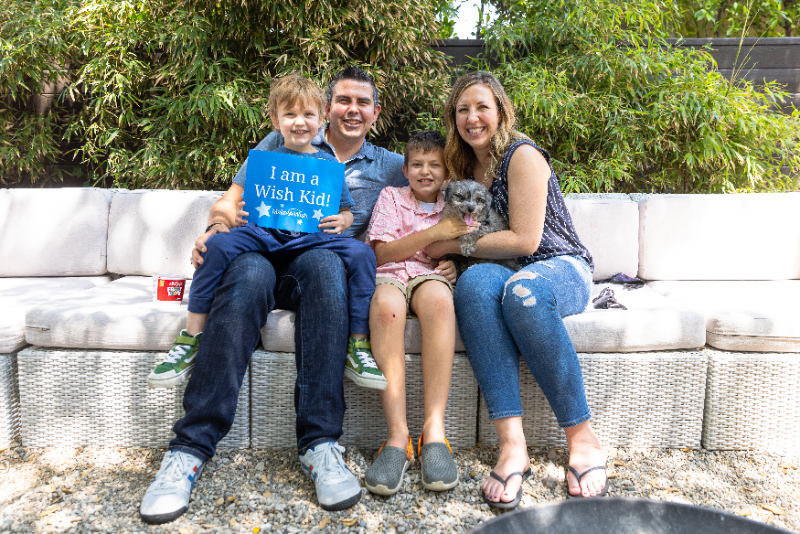 Vaughn loves dogs, especially the support dogs he met while in the hospital at CHLA. One day, he wants a dog that he can train to visit kids at the hospital. So, naturally he wished for a dog of his very own! We were so excited to work on Vaughn's wish and get his new best friend home as soon as possible! When it came time to select a new, four-legged family member, it was a difficult choice for Vaughn and his family.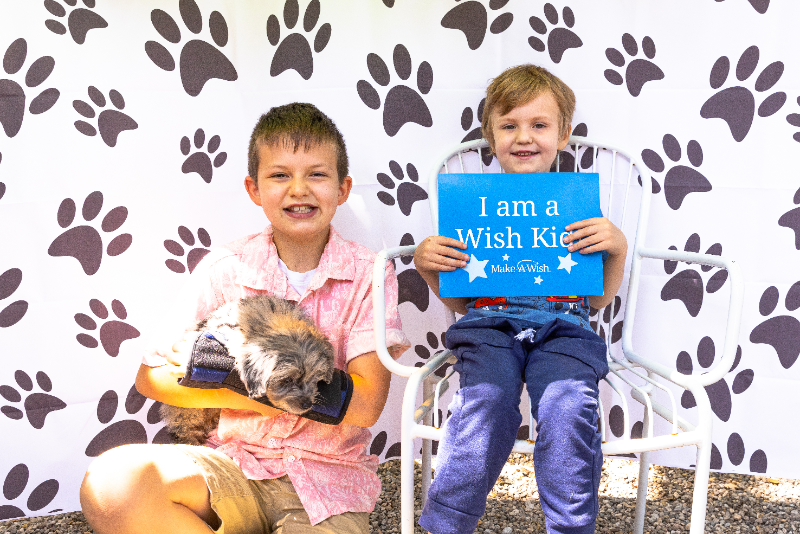 The choice became easier when they laid eyes on Indigo, a Miniature Aussiedoodle. Once the decision was made, PuppySpot worked on coordinating with our Travel team to make flight arrangements, and with Indigo's breeder to schedule his nose- to- tail veterinary exam!
Once Indigo received the all clear from his vet, he was ready to make his way to Los Angeles to meet his new family! Indigo arrived in Los Angeles on a VIP PuppySpot charter plane, where he was welcomed by PuppySpot representative Shawn Smith, who was able to spend some time giving Indigo some extra TLC before they made their way to Vaughn and his family.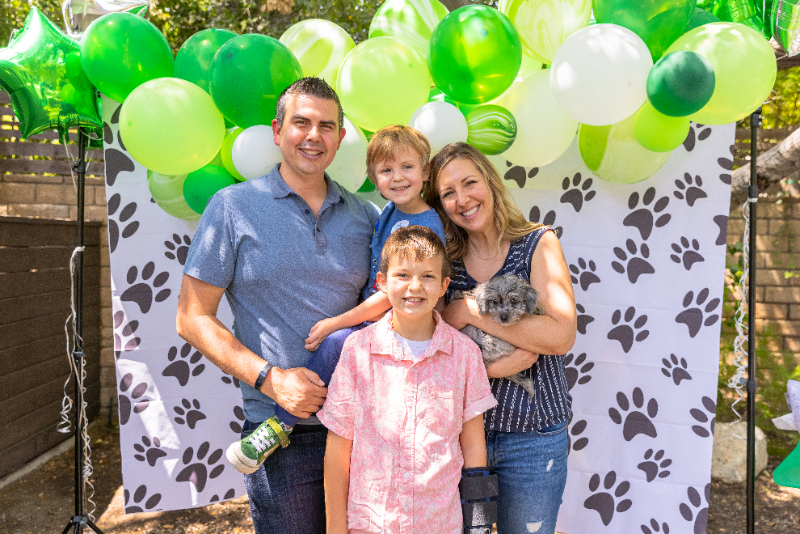 Finally, it was time for the Vaughn and his family to meet their new puppy! The wish day was an event to be remembered by the whole family for years to come.
After Indigo got settled in, we reached out to Vaughn's family to check in on how things were going. They informed us that Indigo is fun-loving, rambunctious, and bonding well with everyone. They believe the new pup is the perfect addition to the family and him and Vaughn are the best of friends.
Thank you, Make-A-Wish Greater Los Angeles, for inviting us to be a part of such a special wish experience!
Photography by Ryan Hartford, Ecliptic Media