According to Make-A-Wish, "a wish come true helps children feel stronger, more energetic, more willing and able to battle their critical illnesses. For many, the wish marks a turning point in the fight against their illnesses." That is why when a chapter of Make-A-Wish comes to us with a child wishing for a puppy, we immediately jump into action to help make their wish come true. They do say puppies are a form of medicine!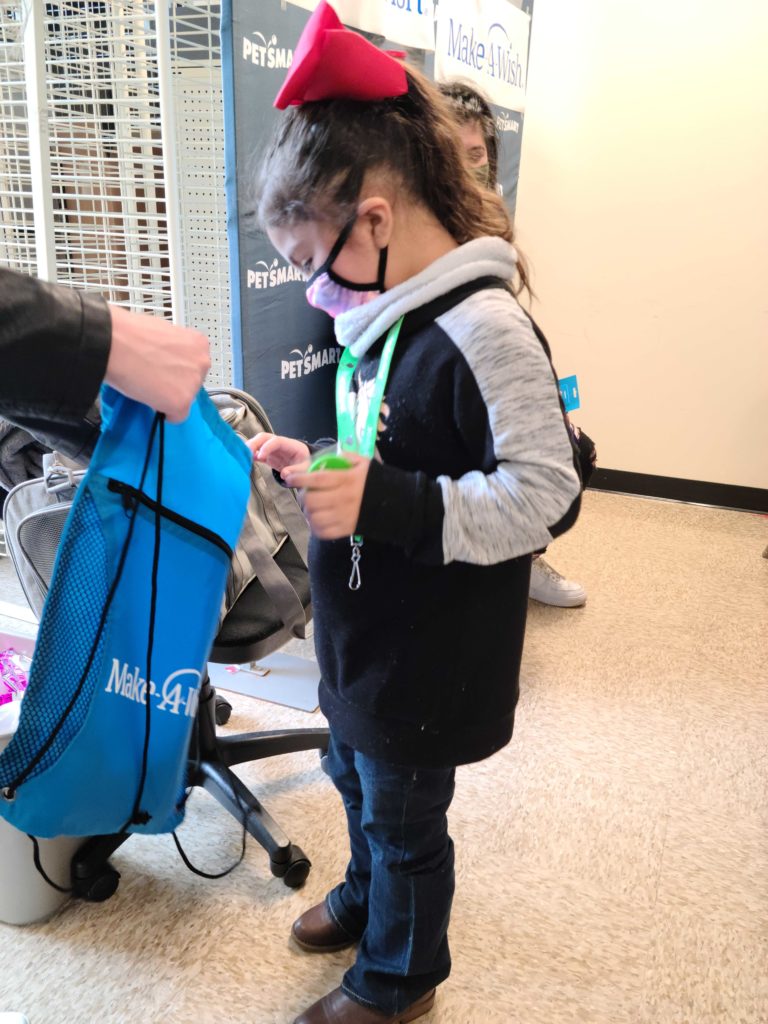 We have granted many wishes with the Make-A-Wish Oregon chapter; this past weekend was another one for the books! After her heart transplant, 6-year-old wish child Leelani received a doctor's note clearing her for an emotional support pet. Soon after approval, Leelani wished to have a cute, little puppy with ears similar to one of her favorite super heroes, Batman!
After much deliberation on a puppy choice, Leelani and her family decided on an adorable Yorkie puppy named Larissa. Before Larissa could make her way from Miami, FL to Portland, OR, she needed to receive a nose- to- tail health exam to make sure she could travel safely. Soon after Larissa was all checked out, our very own PuppySpot chaperone Andrea Jones picked up Larissa from the Miami International Airport, where she would begin her journey to Oregon.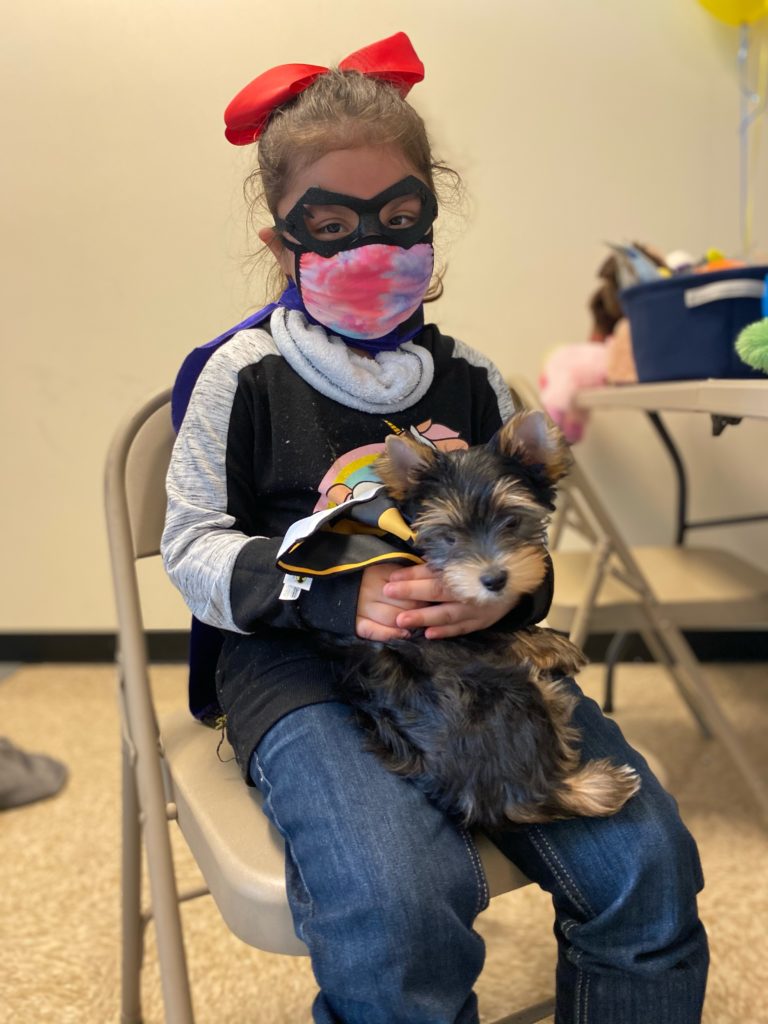 After an exciting day of travel, Andrea and Larissa made their way to a local PetSmart to surprise Leelani! Leenlani knew she was getting a puppy, but had no idea she was coming so soon! Larissa (now Coco) was welcomed with open arms and many presents! It was an exciting day Leelani will be sure to remember for years to come. She even dressed as Batman to welcome her new bat-eared best friend!
Thank you, Make-A-Wish Oregon for thinking of PuppySpot to help fulfill so many puppy wishes!