As the year has progressed, PuppySpot has seen more puppy wishes come our way than ever before. Our goal is to help Make-A-Wish make as many of them come true as possible! Thanks to our collaboration with Make-A-Wish Arizona, yesterday was an extraordinary day for a wish child in Phoenix.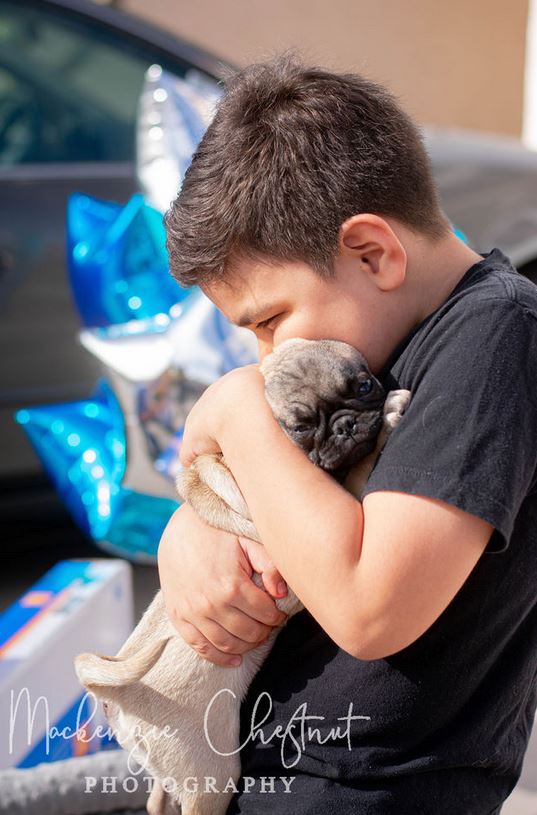 When we first heard from Wish Manager Carlos at Make-A-Wish Arizona, he was working on a puppy wish for a child in need of a kidney transplant. Jean is a nine-year-old boy whose only wish is to have a four-legged companion; he had a dog who unfortunately passed away earlier this year. When we heard about Jean's story and his wish to have a Pug puppy, we knew we had to make his wish come true!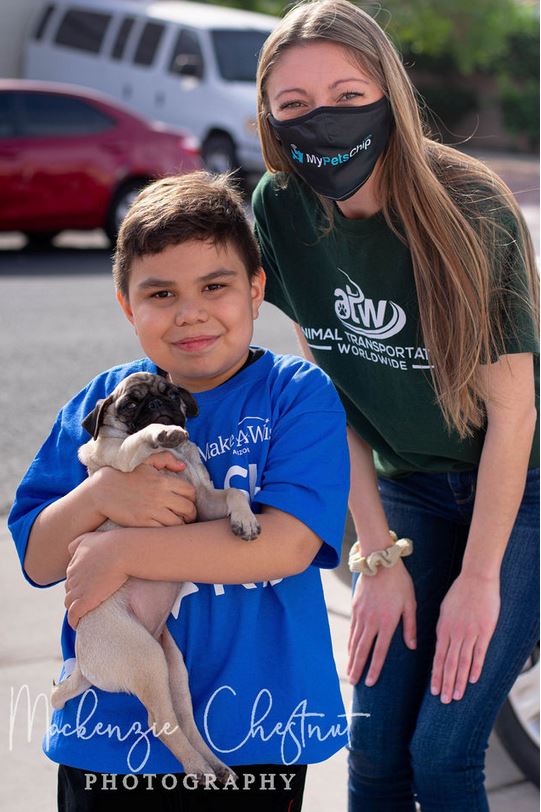 With all the adorable Pug puppies available on the PuppySpot website, it was a difficult decision. Ultimately, Jean's choice was narrowed down to an adorable little girl named Stella. As soon as we had a puppy in mind for Jean, we worked quickly to make plans for Stella's arrival. These plans included the generosity of a delivery donation by MyPetsChip and Animal Transportation Worldwide. Of course, before Stella could go anywhere, she had to undergo a nose to tail veterinary exam by a licensed veterinarian.
Once Stella was all clear for travel, she was picked up and flown VIP style with Animal Transportation Worldwide Transport Specialist Mackenzie Chestnut. It was an exciting day to say the least! Upon Stella's arrival, she and Mackenzie were greeted by Make-A-Wish volunteers and a very excited nine-year-old. Jean and Stella (now Laura) were instant best friends! The two are now spending their time getting acquainted and playing as much as possible!
Another beautiful wish moment for the books!