PuppySpot and Make-A-Wish Southern Florida have granted over 20 puppy wishes together! Of course when they reached out with another puppy wish request we jumped in to make it happen! This time, they were working on a wish for a 5-year-old wish child named Simon.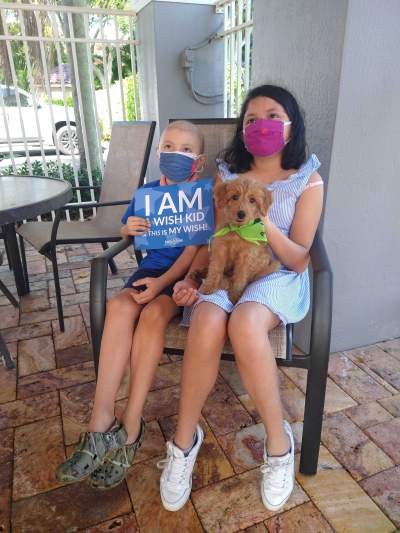 Simon is battling acute lymphoblastic leukemia and is currently going through treatments. He fell in love with a Goldendoodle at the hospital and wants one of his own to love and play with. They are hoping his new puppy will help him through this difficult time since he can't interact with too many people.
When it came time to choose a puppy, Simon had his eyes set on miniature Goldendoodle puppy Milou. Before Milou could make his way to Southern Florida from Ohio, he had to have a nose to tail veterinary health check. Once this was completed, Milou was ready to board his private PuppySpot charter flight!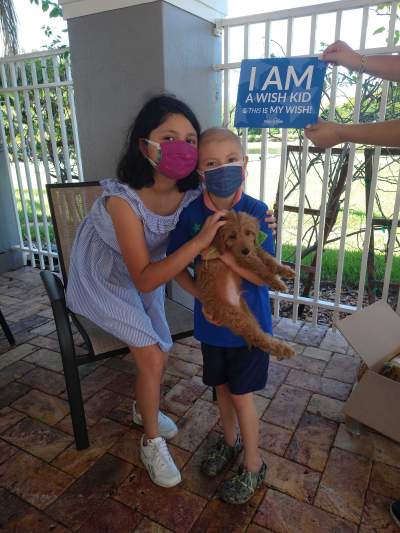 Upon arrival to Southern Florida, Milou was welcomed by many loving PuppySpot Travel representatives. One of the reps was lucky enough to give Milou lots of love and attention before making their way to meet Simon and the rest of his new family.
Wish day was an exciting moment for Simon, his mom, and his sister! Wish granters were ready with lots of toys and treats for Milou! As soon as the PuppySpot rep carried Milou into the community pool area where everyone was waiting, Simon's eyes lit up! You could tell he was ecstatic to finally meet his new best friend!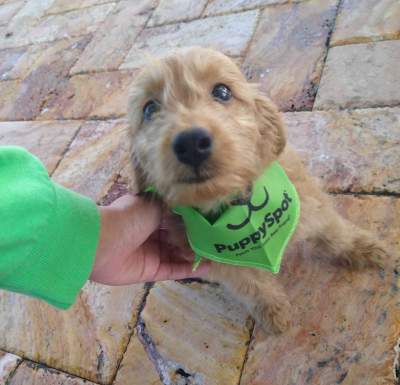 Thank you, Make-A-Wish Southern Florida for trusting PuppySpot to deliver happiness to your wish kids!