It is always a pleasure working with the various chapters of Make-A-Wish(r). Their wish managers and volunteers work hard to ensure the wishes of thousands of children are granted each year. Recently, Make-A-Wish has experienced quite an uptick in puppy wishes; that is where PuppySpot comes in! Thanks to a bit of coordination between Make-A-Wish Mid-Atlantic and PuppySpot, another child 's wish came true!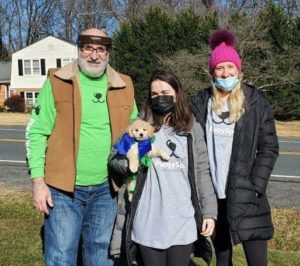 When Make-A-Wish Mid-Atlantic contacted us, they were working on a wish for a 5-year-old child by the name of Isabella. Isabella is a brave little girl who has been fighting a rare form of cancer. Her only wish was for a new best friend to be her sidekick. Isabella has been asking for a puppy for about two years. Little did she know, her wish was finally coming true!

After going through some puppies choices with Make-A-Wish Mid-Atlantic VP of Mission Delivery, Katie Young, and Isabella's family, an adorable miniature Goldendoodle was selected. Once we knew Milli was the one, we worked with her breeder to schedule a nose-to-tail veterinary exam to make sure she was ready to come home to Isabella. After her vet gave her the all clear, Milli had a safe flight to Virginia on a PuppySpot Air charter plane.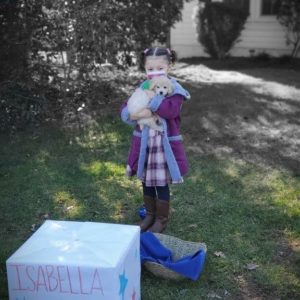 Upon her arrival, Milli was welcomed by Chairman of the PuppySpot Scientific Advisory Board, Dr. John Goldberg, and his colleagues. As any dog lover should, they spent some time giving Milli lots of love and attention before heading off to deliver her to her new family.

The moment Isabella laid eyes on Milli, her face lit up with joy! Seeing her this happy meant a lot to her family. Milli is now part of an amazing family with an important role of spreading happiness and helping create memories.