Here at PuppySpot, we think if you see a cute little wagging tail, it is likely to put a smile on your face! That is why we love working with various chapters of Make-A-Wish, to help put smiles on the faces of children battling critical illnesses. When Make-A-Wish Southern Florida reached out to us, they were working on a Cavapoo puppy for wish kid Nico. We love placing adorable puppies into the arms of children in need of warm and fuzzy companionship, so we got to work right away!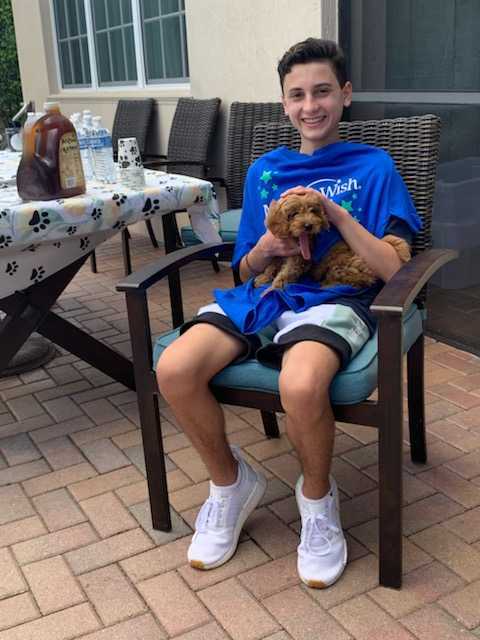 Nico is a 15-year-old teen fighting leukemia. His parents said that he doesn't ask for anything, and all he has ever wanted was a puppy. There were so many puppies to choose from, but Nico had requested that his puppy have a white belly and chin. At first, we thought this could be tough, but when we saw Shamrock the Cavapoo, we knew we had found a perfect match! Shamrock was seeking a family who wanted to play and receive puppy kisses. After sharing a photo of Shamrock with Nico, he instantly fell in love!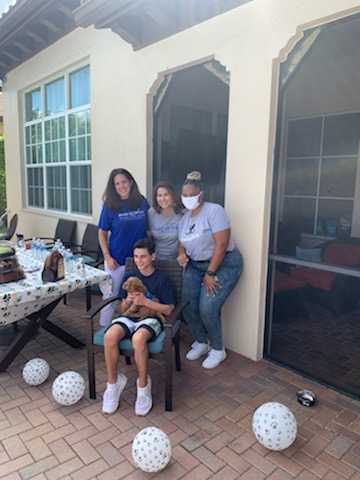 In order for Shamrock to travel from Indiana to Florida, he had to get a nose-to-tail vet check. As soon as he received the all clear from a licensed veterinarian, he was all ready to travel! On an early Saturday morning, Shamrock was boarded onto a VIP PuppySpot charter plane to make his way to Sunny Florida. Once Shamrock arrived in Orlando, our PuppySpot representative, Ahriel, helped transport Shamrock the rest of the way to his new fur-ever home with Nico.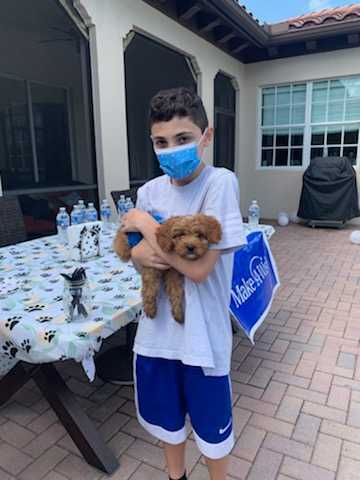 When Nico saw and held Shamrock (now Neo) for the first time, it radiated an irreplaceable magical bond felt among everyone involved in making the magic happen that day. After a few days of giving the entire family time to bond with Neo, we checked in to see how the everyone was doing. Nico's mom said the entire experience, and Neo had exceeded their expectations. Nico and Neo have become the best of friends! These are the tail-wagging moments we love to share.