PuppySpot had the pleasure and privilege to help grant another wish with Make-A-Wish Oregon! Every year, Macy's hosts a Believe campaign with Make-A-Wish, encouraging people to write letters to Santa. For each letter received, Macy's donates $1 to grant wishes for children battling critical illnesses. As part of the program, we were able to assist with a special in-store wish granting!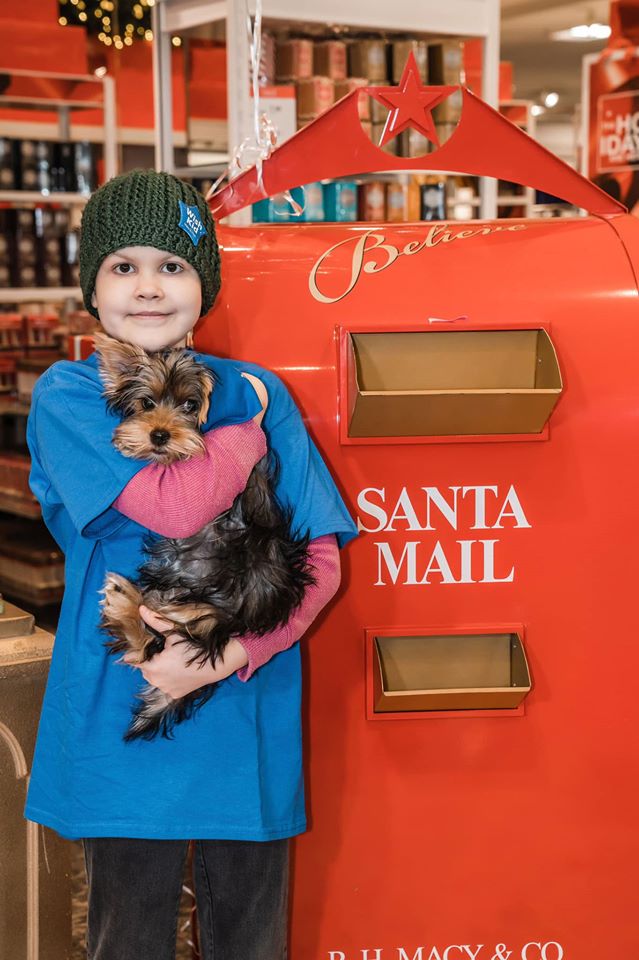 Mabel is an 11 year-old girl battling acute lymphoblastic leukemia. Her only wish was to have a four-legged best friend who would would stick by her side. Once Make-A-Wish Oregon knew Mabel wanted a Yorkshire Terrier puppy, they reached out to PuppySpot to help find Mabel's perfect companion.
After searching for the right puppy, Mabel and her family finally decided on an adorable Yorkie named Jasmine! Once Jasmine received her nose-to-tail vet check, we began to make special travel arrangements for her to get to her new home with a personal PuppySpot Chaperone.
On a beautiful afternoon at the Clackamas Town Center Macy's in Oregon, Mabel was surprised to meet her new best friend, Jasmine. It was a magical moment wonderfully captured by Monroe Photography. Thank you, Make-A-Wish Oregon for helping us to spread love and cheer this holiday season!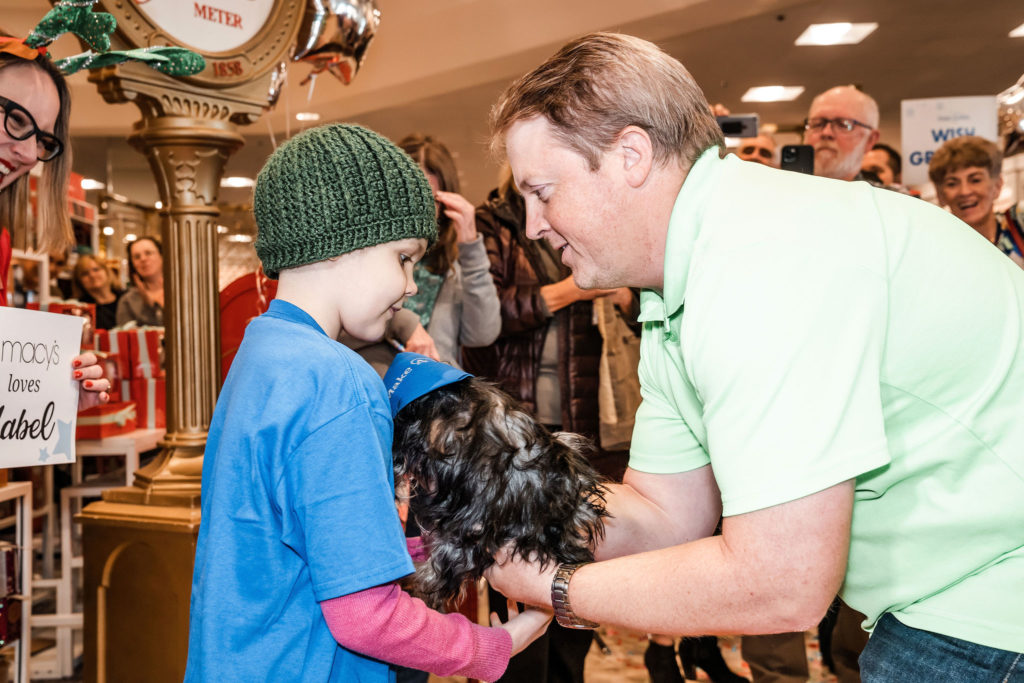 Check out footage from Mabel's wish granting below!