At PuppySpot, we love the wet nose moments and delivering joy. That is why we love working alongside various Make-A-Wish chapters to help spread happiness to children battling critical illnesses. When Make-A-Wish Mid-Atlantic reached out to us for a puppy wish, we were eager to assist! Puppies are an amazing source of support for a child facing any type of illness; they provide warmth, comfort, and help increase the feelings of happiness. When we heard about 13-year-old Zander who is battling leukemia, we knew we had to get our tails moving to find him a fur-ever friend!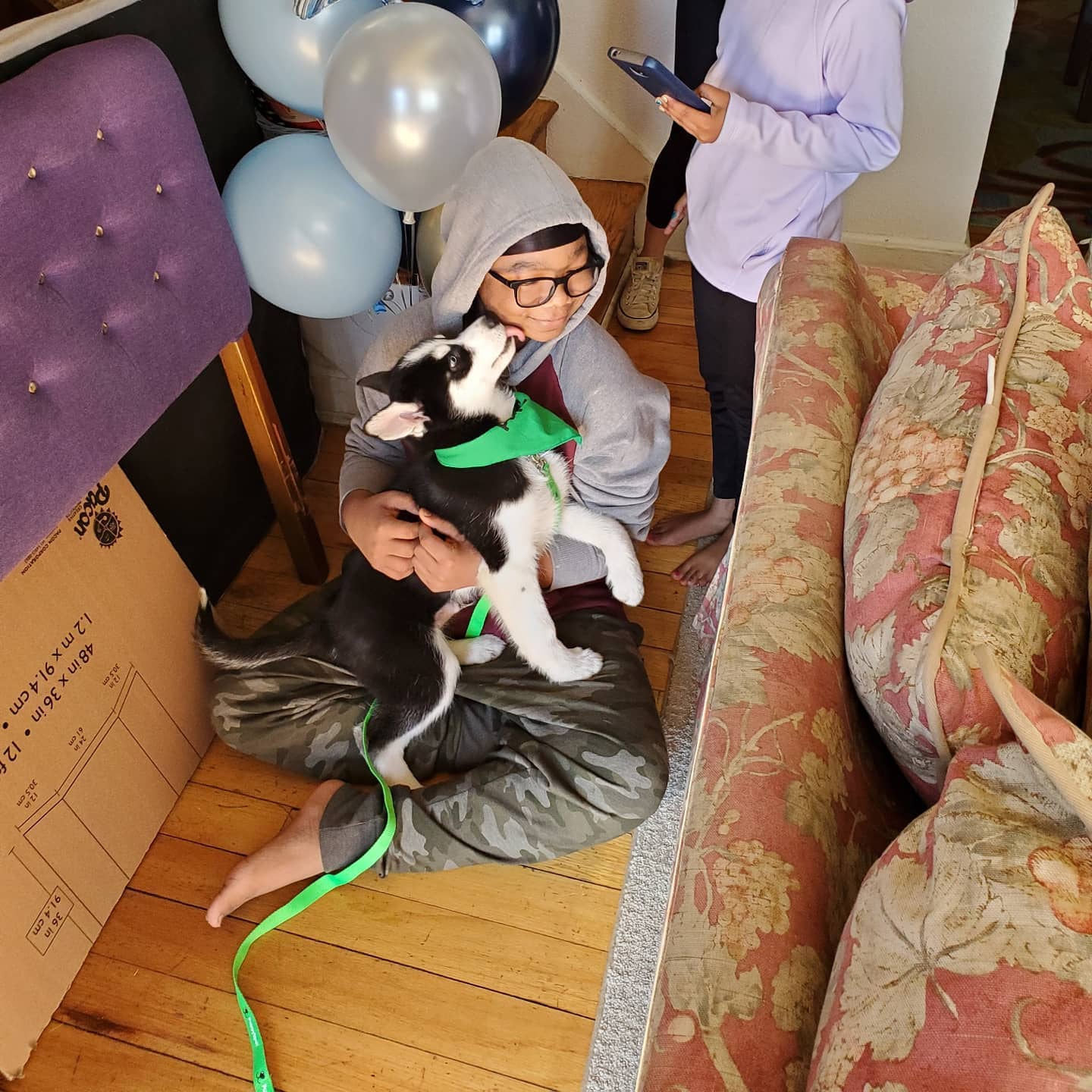 They say a photo is worth a thousand words; for Zander and his family, a photo inspired a wish. Zander has always loved the photo of his parents' Siberian Husky, whom they had prior to having Zander. Zander keeps that photo in his bedroom to date. Now, due to COVID-19, the family is spending more time together than ever. They figured now is the best time to spend bonding with and raising a puppy.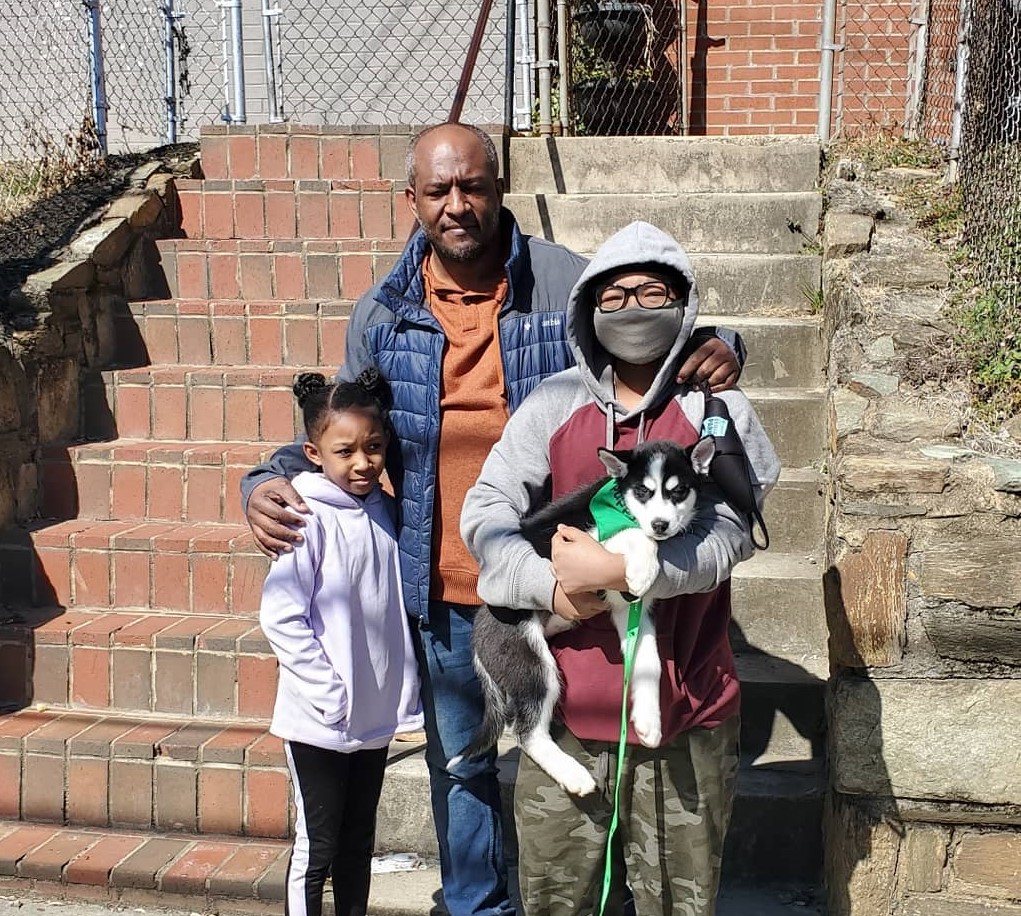 When we sent over puppy options for Zander to look at, he fell in love with puppy Wesley. Wesley is a beautiful black and white Siberian Huskey with big blue eyes and a loving face. In order to meet Zander, Wesley had to get his nose-to-tail puppy exam. After receiving the all clear, he was ready to travel safely from his current home in Indiana to his new home in Washington D.C.!
Once Wesley's plane landed, he was in Virginia where he was welcomed with loving arms by Dr. Goldberg, one of PuppySpot's favorite people who kindly volunteered to make the home-stretch drive to bring Wesley to Zander. Upon arrival, Dr. Goldberg and Wesley (now Atlas) were met with the smiling faces of Zander and his family. As soon as Atlas and Zander were united, there was an instant bond!
After a few days, we were able to check in to see how everyone in Zander's family was adjusting to Atlas being part of the family. Zander's mom informed us that he is fun-loving, rambunctious, and bonding well with everyone. She believes Atlas is the perfect addition to the family and him and Zander are the best of friends. Who would have thought a photo that inspired a young boy's wish could bring so much joy to one family.
Thank you, Make-A-Wish Mid-Atlantic for trusting PuppySpot with another puppy wish!