Thanks to Make-A-Wish, PuppySpot, our breeder network, many puppy wishes have been able to come true during these unprecedented times. This is the case for one South Florida wish child named Orianna. Orianna is a 6-year-old wish child who is currently going through chemo as she fights a tough battle against leukemia. As she has been in and out of the hospital, her only wish was for a fluffy companion to stick by her side and give her lots of love. After hearing her story from Make-A-Wish Southern Florida, we knew we had to jump in to help make it happen!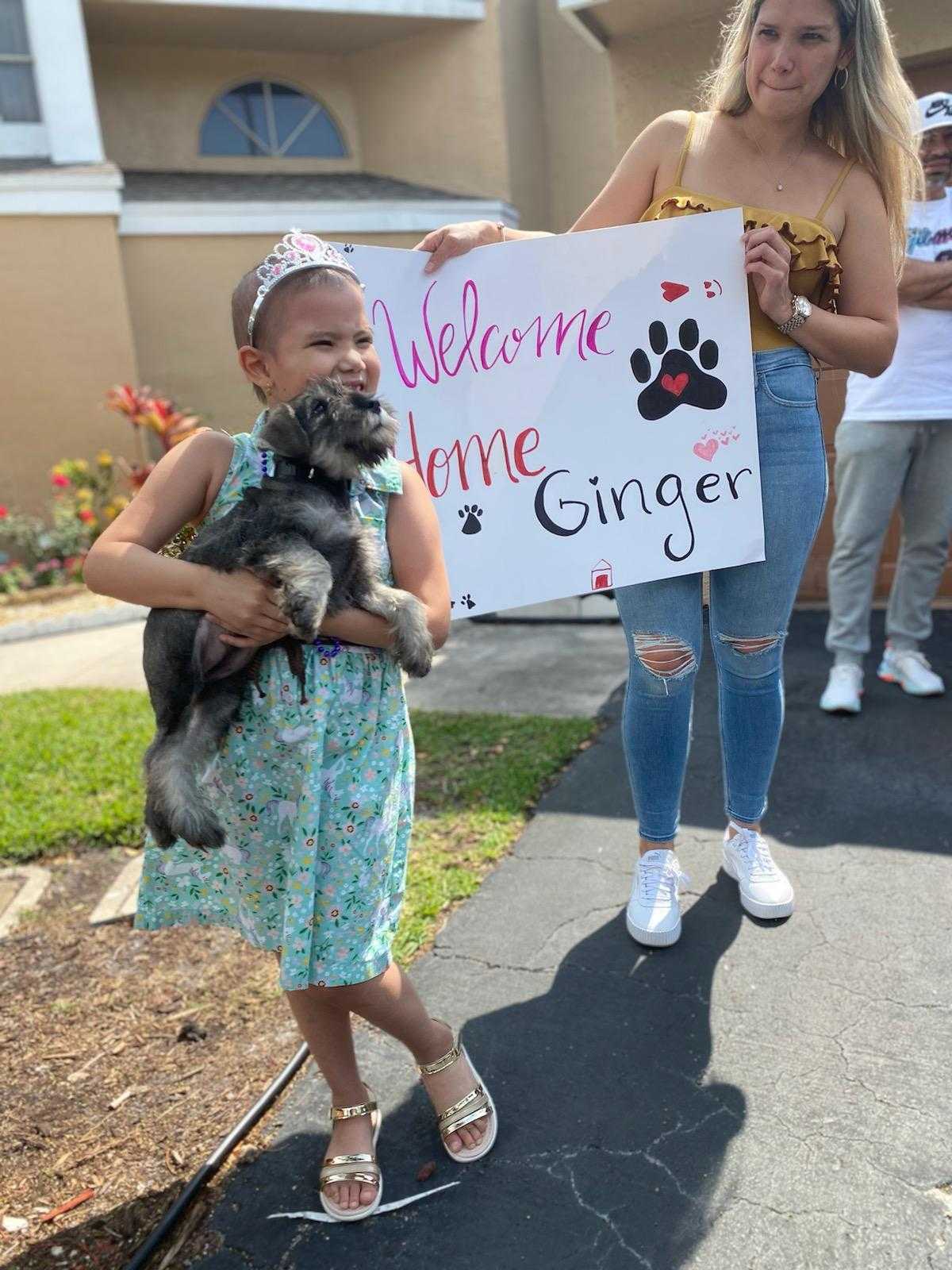 Orianna had her heart set on a miniature Schnauzer puppy. After a few challenges, Orianna found the perfect puppy for her! Ginger is a female salt and pepper miniature Schnauzer born on February 11, 2021. As soon as Ginger was of age to travel, her breeder scheduled her nose-to-tail veterinary exams to prepare for her departure. Once she received the all clear from her vet, Ginger was scheduled to travel home to South Florida to meet her new best friend!
Upon arrival to Florida, Ginger was welcomed by PuppySpot representatives Chey Ashley and Samara Negron. After spending some time getting Ginger ready to meet Orianna, they made their way to the wish family's home. They were met by so many smiling faces, all excited to meet Ginger, but none as excited as Orianna!
Orianna's face absolutely lit up upon meeting her new best friend (now named Fluffy)! Her and her family were so glad to finally have their newest family member home with them. Moments like this help remind us how much of a positive impact a puppy can have on someone's life. Thank you, Make-A-Wish Southern Florida, for trusting PuppySpot to deliver happiness to another beautiful wish family!