Our PuppySpot Gives Back program continues to deliver joy and positivity to the community through our partnerships with non-profit organizations such as the Wounded Warrior Project, a charity and veterans service organization that offers a variety of programs, services and events for wounded veterans of the military actions following September 11, 2001. As a part of this program, we have collaborated with a local South Florida chapter of Wounded Warrior Project to donate puppies to veterans in search of companionship.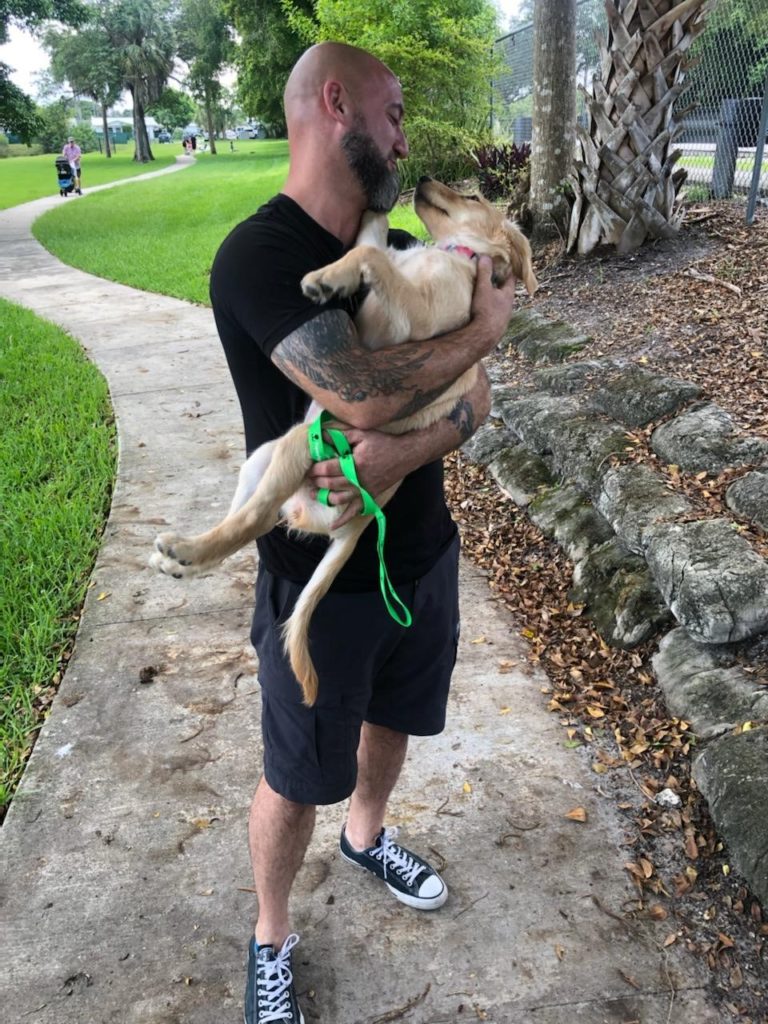 Veterans are able to apply for a donation puppy through Wounded Warrior Project. Once a puppy becomes available for donation, the veteran is to go through a screening process with PuppySpot. Recently, we connected with a U.S. Army veteran by the name of Barry T. Offenburger Jr. He was in search of another Golden Retriever companion. He currently has an older Golden Retriever who is his best friend and can't imagine the thought of not having a dog in his life.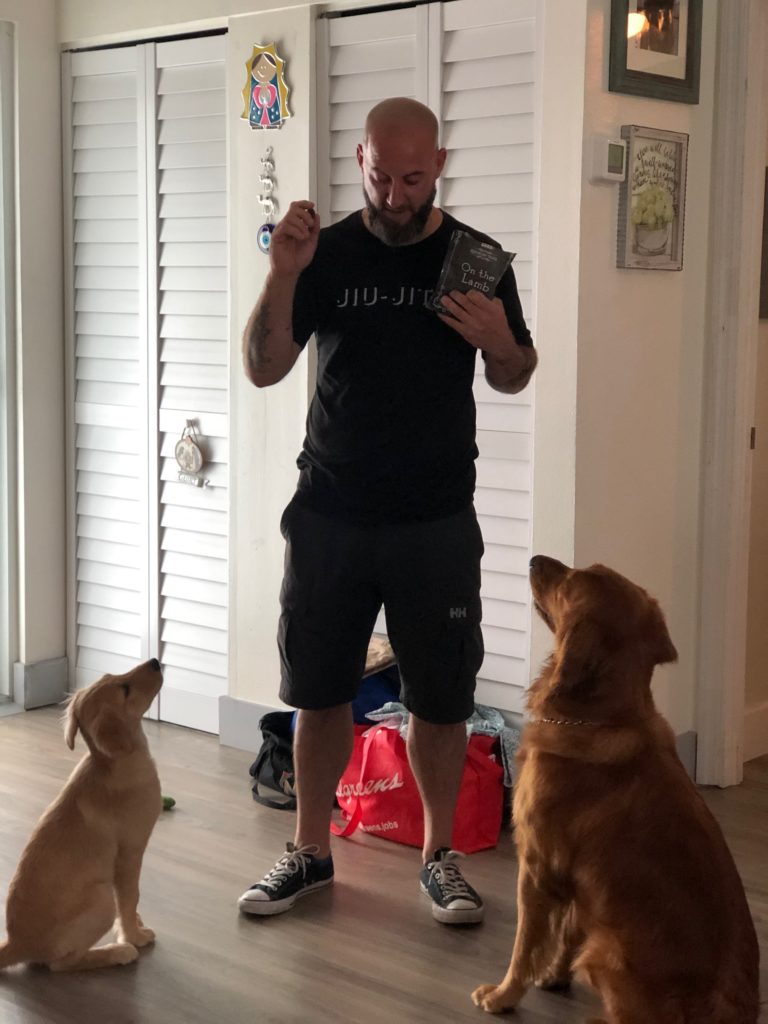 Barry got involved with Wounded Warrior Project over 10 years ago! He has helped other veterans through peer mentoring and is very active in his community. When serving in Afghanistan in 2004, Barry was in a vehicle rollover that caused trauma to his head and back. He ended up being medevaced to Germany where he found out he had stage IV hodgkin lymphoma. He went through two years of chemo and rehab for his back before returning to civilian life. Today, Barry is 14 years cancer free and ready to add another member to his family!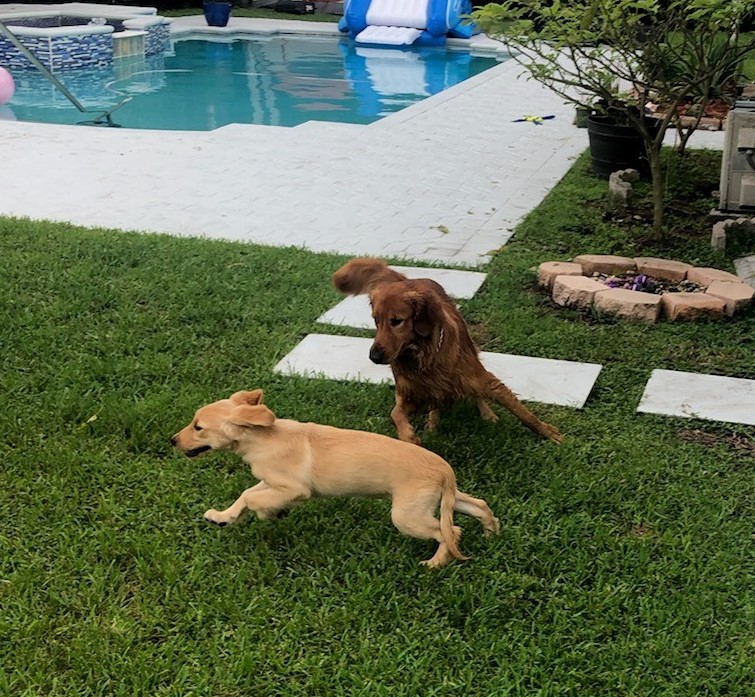 Once Barry was able to see the photos of Polly the Golden Retriever (now Kamora), he was head over heels! After going through our screening process and having Kamora vet check from nose to tail, arrangements were made for Barry to meet his new family member! Barry immediately started puppy proofing the house and preparing for Kamora's arrival.
As soon as Barry laid eyes on Kamora in person, it was love at first sight! Kamora can now be found playing with her new brother NoGi, cuddling with her new big sister (Barry's daughter), or training with Barry. They are a picture perfect family!
Thank you for your service, Barry!