The global pandemic has impacted families everywhere in indescribable ways. One organization has had to shift gears quickly to continue making magic happen. Make-A-Wish has a mission to help create life-changing wishes for children with critical illnesses. Due to COVID thousands of wishes have been postponed; especially travel related wishes. Luckily, with the help of PuppySpot, Make-A-Wish is still able to make magic happen for kids wishing for a new, four-legged best friend!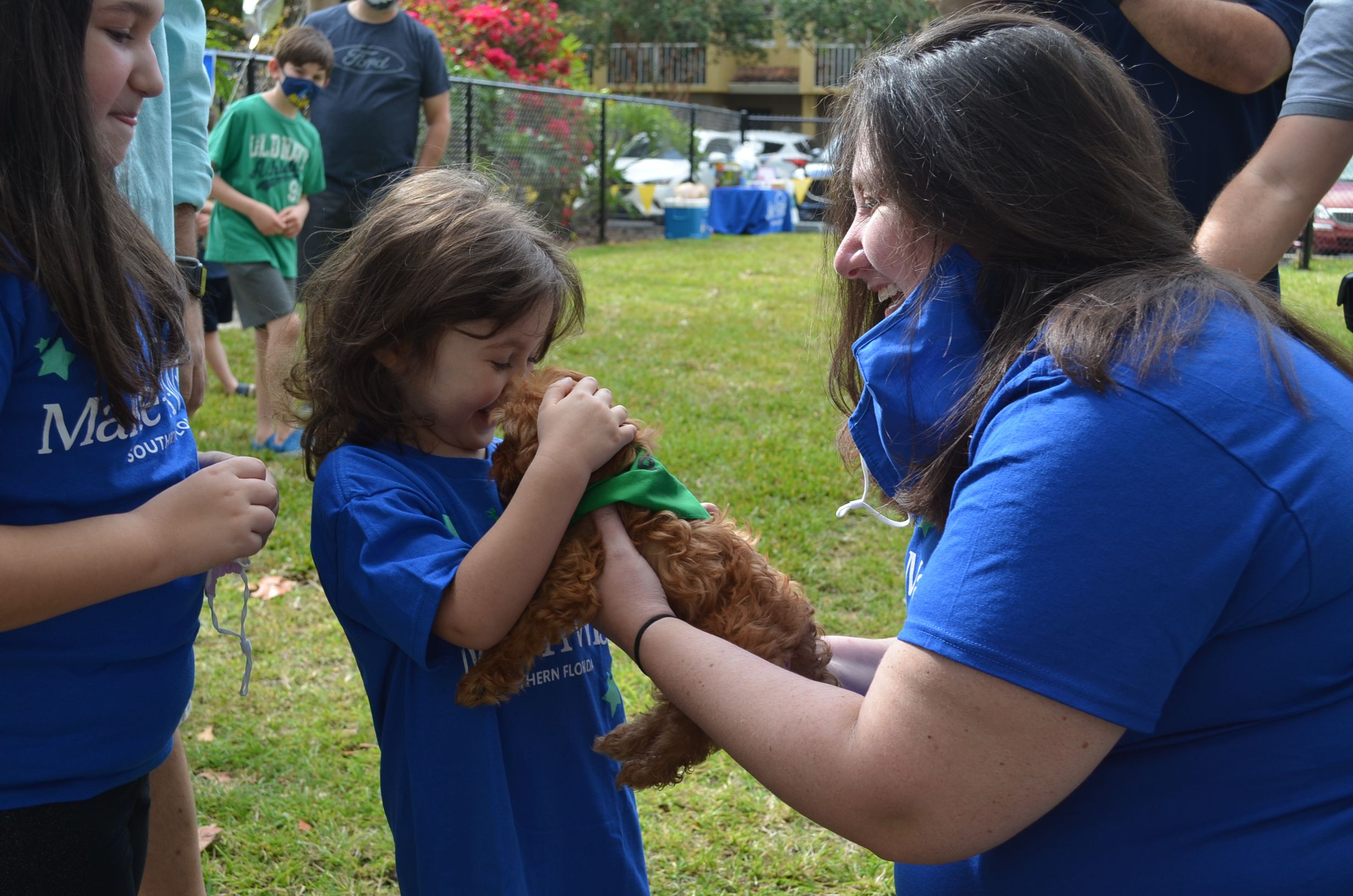 Working with the Make-A-Wish Southern Florida chapter is always a pleasure. When they came to us, they were working on a wish for a child who wanted to go to Disney World. Since that couldn't happen, her next top choice was for a small puppy who would stick by her side. Chloe is a 5-year-old warrior battling hypoplastic left heart syndrome, a birth defect that affects normal blood flow through the heart. At such a young age, she has already had three open heart surgeries. Now, her only wish is to have a furry companion to play and cuddle with her and her older sister.
As soon as Chloe was cleared to have a puppy, PuppySpot jumped in to fully donate a puppy to Make-A-Wish Southern Florida. With all the adorable puppies on our site, it was a tough decision for Chloe and her family! Eventually, Chloe fell in love with an adorable red and white Cavapoo named Craig. While we worked diligently to get Craig ready for travel, the Make-A-Wish Southern Florida team worked just as hard to coordinate a special wish day for Chloe. Once Craig was all vet checked and ready to travel, he boarded his flight from Indiana to Florida. Upon arrival, Craig was welcomed by our PuppySpot representative, Gabriella Rosales. She spent some time loving on Craig and getting him ready to meet his new family!
Now that Craig (aka Cooper) was ready to meet his new family, he and Gabriella made their way to a local park in Boca to surprise Chloe! She knew she was getting a puppy, but she had no idea Cooper was arriving today! It was such a special event filled with lots of love from Chloe's family, and a special appearance by Bubbles the Elephant from the Learning Experience! Chloe's face instantly lit up when she realized Cooper was her puppy and she would be taking him home that very day. There was an immediate connection between Cooper and Chloe, he even started giving her puppy kisses!
Thank you, Make-A-Wish Southern Florida for trusting PuppySpot to deliver happiness to another wish child!