Children battling critical illnesses need companionship. What better way to give them the loving companionship they need than with a puppy? Whenever Make-A-Wish receives these tail-wagging wish requests, they know just who to reach out to! This month marks the date of PuppySpot's 100th Make-A-Wish delivery. We were especially honored to bring happiness to Grant Zhu, who is now the proud owner of a Miniature Poodle puppy.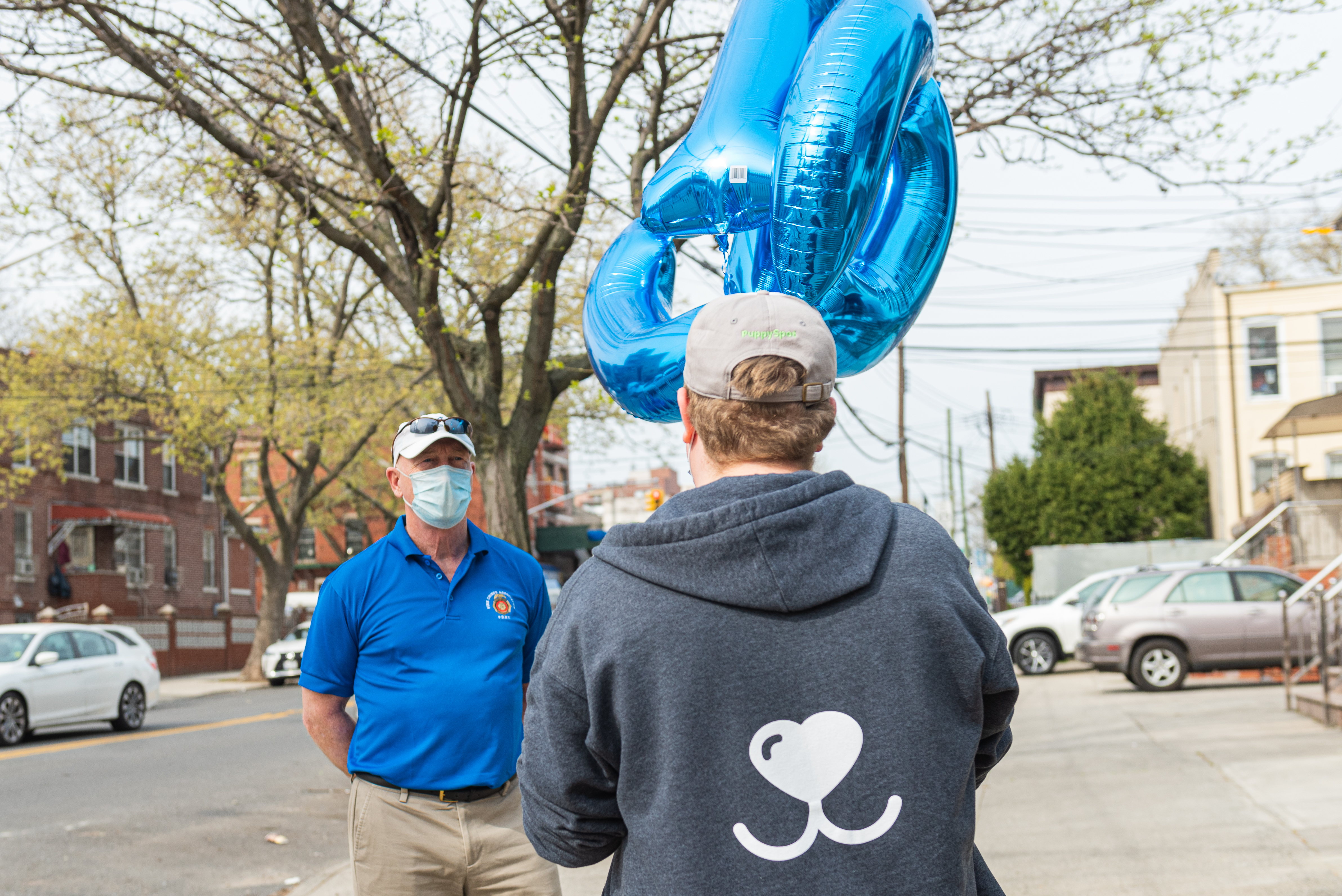 Grant is an 11-year-old boy who has had an incredible journey battling Acute Lymphoblastic Leukemia, a form of cancer that occurs when a bone marrow cell develops errors in its DNA. When asked about his dream wish, Grant's heart was set on a beautiful Miniature Poodle puppy. A puppy wish has been on his mind for over a year! Soon after hearing about Grant's wish, PuppySpot coordinated with wish granters at Make-A-Wish Metro New York chapter to make it happen.
Once we saw photos and videos of the two together, we all knew Tofu would be the perfect pup for Grant. To get him ready to meet his new best friend in Brooklyn, this little guy was vet checked from nose to tail and travel arrangements were made. Soon thereafter, Tofu flew in style on a PuppySpot charter plane. Upon arrival into New York, he was welcomed by PuppySpot representatives, Emilee Walch and Ryan McCrone. They spent some time getting Tofu and some items ready for an extra special wish delivery!
Finally, it was time for the Zhu family to meet their new puppy! The wish day was an event to be remembered by the Zhu family for years to come.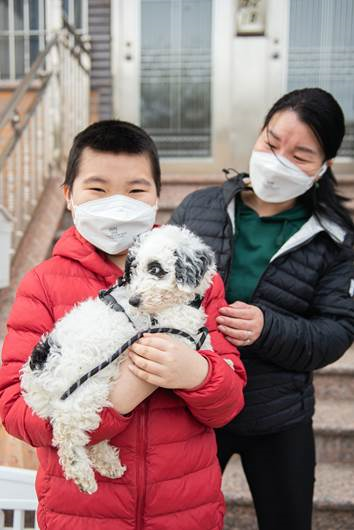 The puppy was hand delivered to Grant, and the Zhu family was truly grateful to Make-A-Wish Metro New York and PuppySpot for helping make Grant's wish a reality.
After a few days, we were able to check in to see how everyone in Grant's family was adjusting to the new puppy being part of the family. Grant's mom informed us that he is fun-loving, rambunctious, and bonding well with everyone. She believes the new pup is the perfect addition to the family and him and Grant are the best of friends.
&Thank you, Make-A-Wish Metro New York, for inviting PuppySpot to be a part of such a special wish experience! Check out a clip of Grant's wish day here!