It's hard to feel down when there's a puppy in the room. That's why PuppySpot grants so many wishes to children in need of some joy and happiness. This month, Make-A-Wish Mid-Atlantic was working on a wish for Logan (9). Logan is a very strong young man who has had an incredible battle with hypertrophic cardiomyopathy.
Logan has always wanted a puppy and couldn't have been more excited to meet his new forever friend. He knows that puppies make the best snuggle buddies; need long walks, and help reduce anxiety.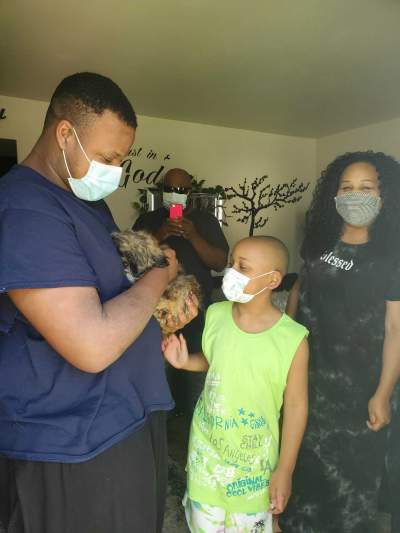 We were very excited to work on Logan's wish, and to get his new best friend home as soon as possible! When it came time to select their furry family member, it was a difficult choice for Logan and his family. The whole family was enthusiastic for a dog, but voiced interest in a small breed.
The choice became easier when they laid eyes on Romeo, a brave little Shih Tzu. Once the decision was made, it was off to the vet for Romeo's head-to-tail health check and pre-travel playtime with the PuppySpot team.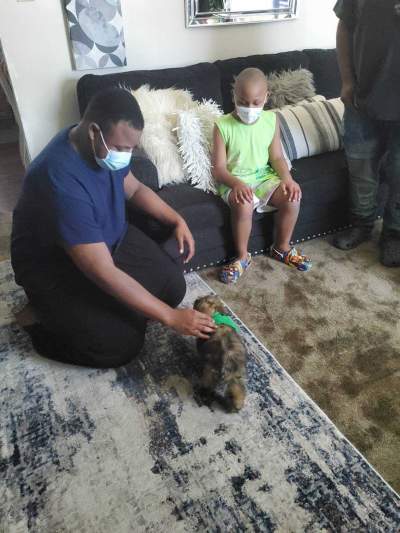 Romeo then flew into Virginia on the PuppySpot charter plane, where he was welcomed by our partners at My Pet Cab. From there, Romeo made his way to the Chairman of our Scientific Advisory Board, Dr. John Goldberg, where he was able to unwind until the wish family was ready to meet him!
When it came time for Logan to meet Romeo, he was absolutely ecstatic! It was an exciting day to say the least! Logan and Romeo were instant best friends! We checked in with the family a few days later.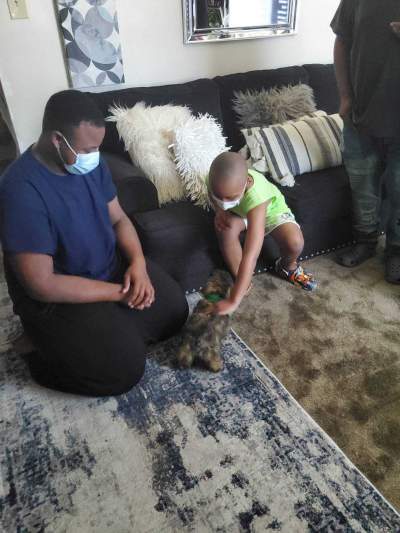 Logan's family says everything went perfect! It was am easy transition for Romeo and the whole family. Logan and Romeo are now spending their time getting acquainted and playing as much as possible! Congratulations on your new family member, Logan!
Thank you, Make-A-Wish Mid-Atlantic for inviting us to be a part of such a special wish experience! Their wish managers and volunteers work hard to ensure the wishes of thousands of children are granted each year.