A child should never have to suffer through an illness alone. That is why when we hear about a Make-A-Wish child wishing for the companionship of a four-legged best friend, we jump in to assist! When we heard from the Metro New York chapter of the Make-A-Wish Foundation back in May, they were working on finding the perfect Bernedoodle puppy for wish kiddo Eric.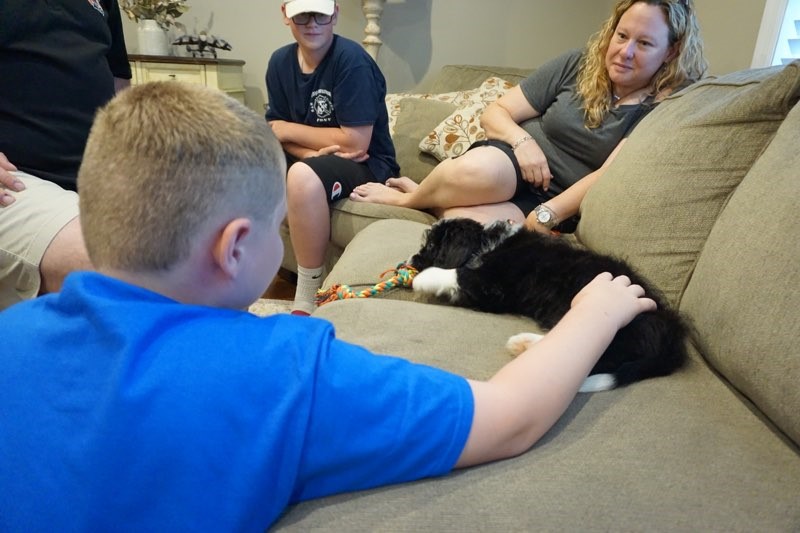 Eric Webber is a 14-year-old boy living with intractable epilepsy, a seizure disorder in which a patient's seizures fail to come under control with treatment. Eric's medical condition has caused him some struggles. His family thought a large breed with a calm demeanor, such as a Bernedoodle, would be life changing for him. Once Eric received clearance from his doctors, the search for his new best friend began!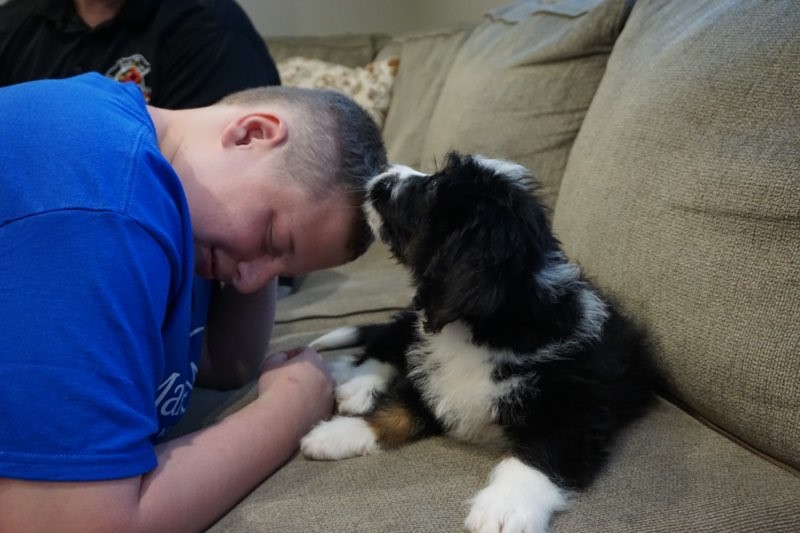 After looking through our site for available Bernedoodle puppies, one puppy stood out. His name was Dexter and he knew he had a job to do! We made plans for Dexter to make his way to Eric early in July; however, there was a wrench in the plan when Dexter's breeder tested positive for COVID-19. When we made the Webber family aware of the unfortunate news, they let us know their entire family had COVID in March. Eric's father is a NYC Firefighter and EMT who responded to all medical calls in their area. Needless to say, this family has been through a lot this year!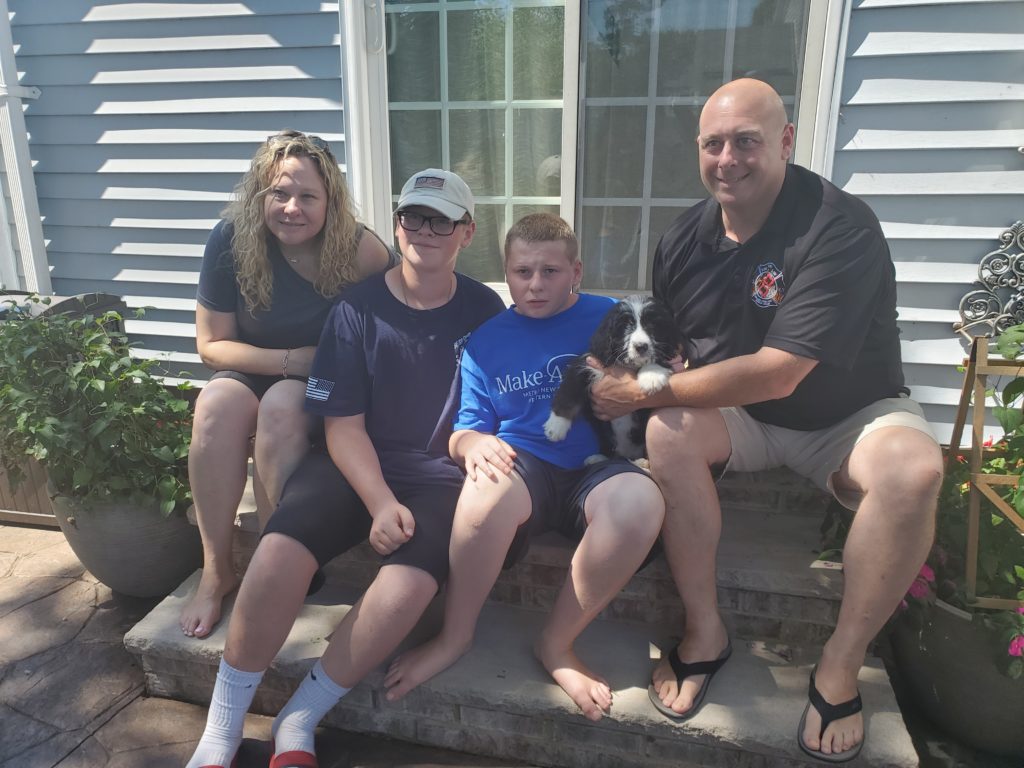 After an appropriate quarantine period and a negative COVID test from the breeder, it was time to make arrangements to get Dexter to his new best friend! Dexter had his nose-to-tail vet check and was ready to make his way to New York! Upon arrival, Dexter was met by one of our amazing PuppySpot representatives, Ralph Iglesias.
Ralph did an amazing job making getting Dexter ready for his big debut! Once Eric met Dexter, his face lit up with joy! Moments like this inspire hope for all, and everyone knows we can use a little hope during these unpredictable times.