There is something extraordinary about doing something special for a child who has been through more than most. That is why when we were contacted by the Make-A-Wish Southern Florida chapter about a boy wishing for a Miniature Goldendoodle puppy, we had to help make it happen!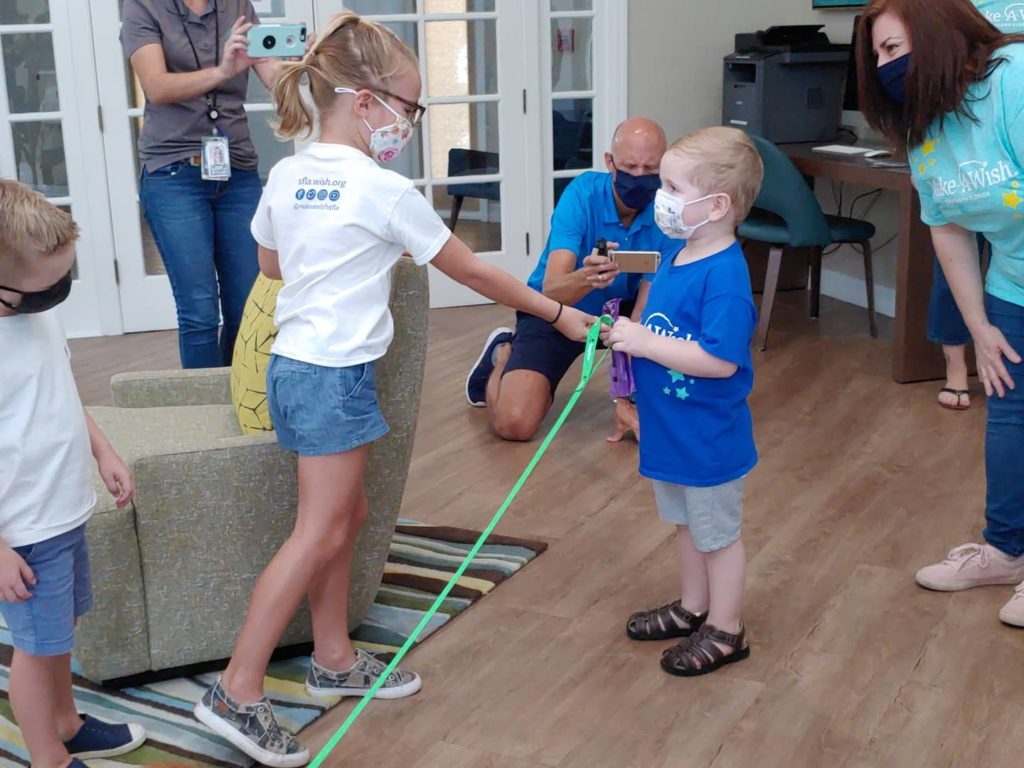 Andrew Coulter is a 4 year old child who was diagnosed with a cancerous brain tumor when he was just 2 years old. This brave boy underwent a rigorous surgical procedure to have the tumor removed, and he almost didn't make it. The tumor ended up coming back and Andrew was to undergo chemotherapy for a year. His wish for a puppy came about while he was going through chemotherapy. While he was in the hospital, they would bring in therapy pets and that is where he first saw a dog.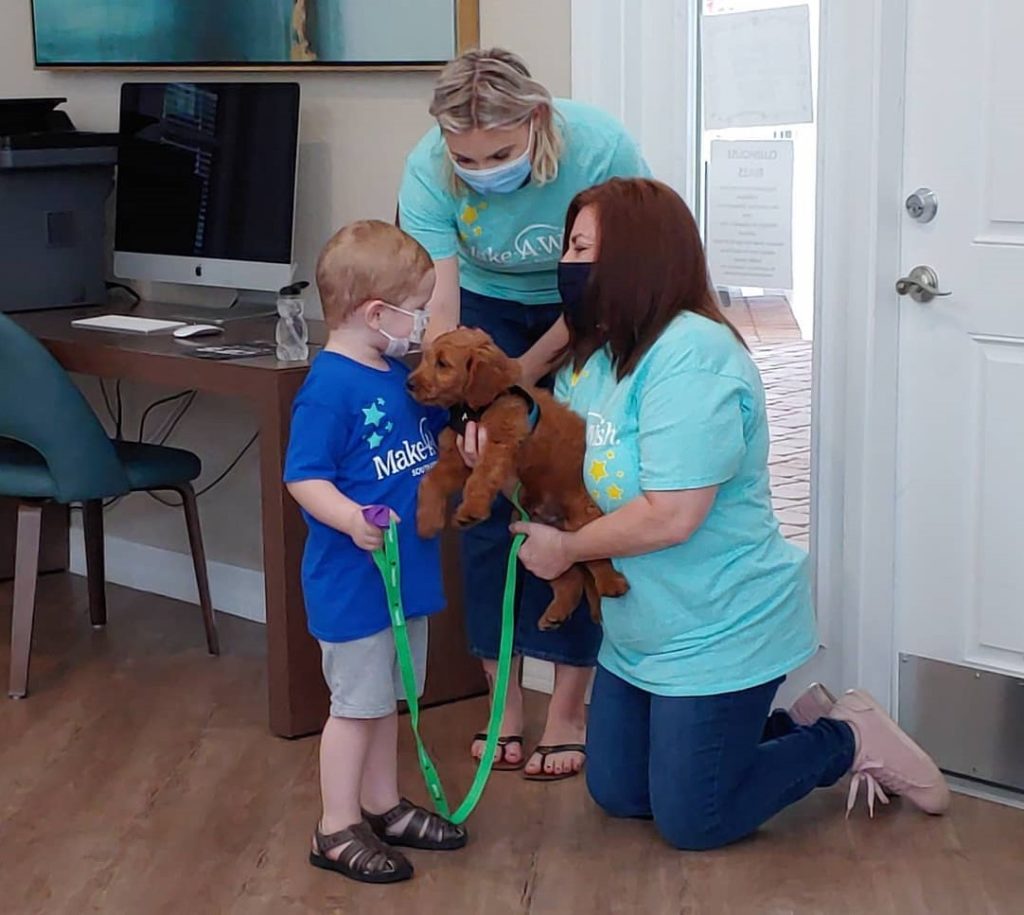 After waiting 2 years, Andrew was finally cleared to get a puppy! We worked with Make-A-Wish coordinators to select the perfect pup for Andrew! The puppy selected was a 9 week old red Miniature Goldendoodle by the name of Ryker. While Ryker was getting ready for his nose to tail vet exam, we worked diligently to arrange safe transportation to Florida, where he would meet his new best friend.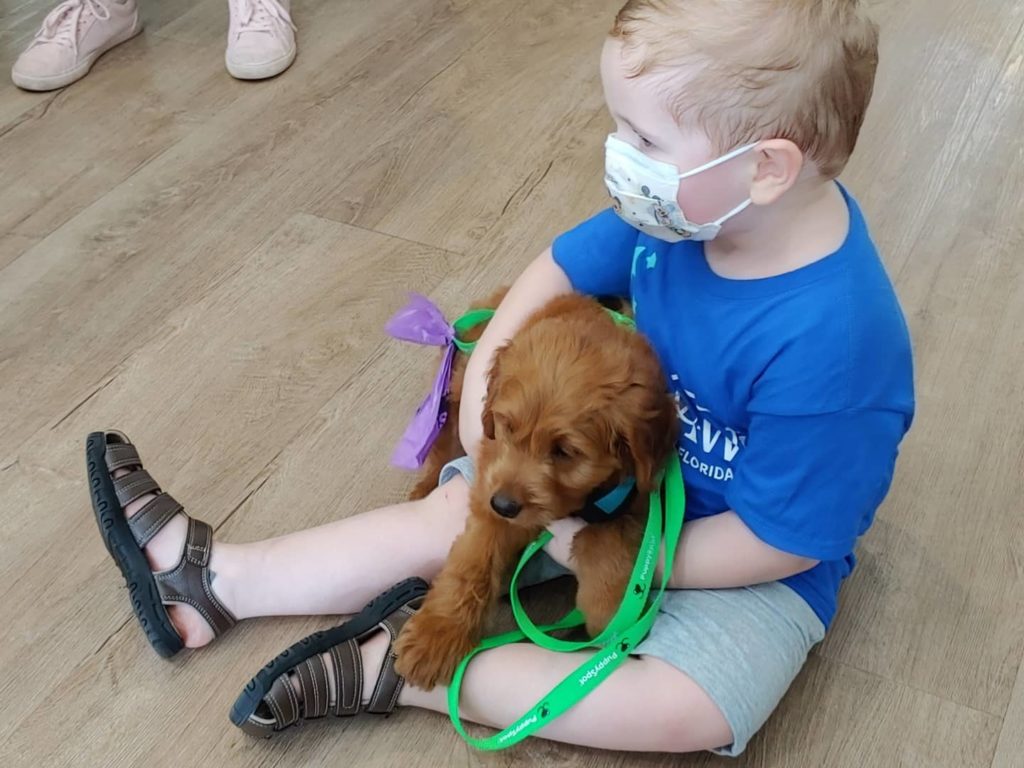 Upon Ryker's arrival, he was welcomed by our PuppySpot representative Gabriella. She spent some time preparing Ryker for his big day while wish granters worked on making Andrew's wish day extra special!
On wish day, PuppySpot representatives Gabriella and Samara made their way to Bradenton, FL to finally grant Andrew's wish with Make-A-Wish Southern Florida wish volunteers. When Andrew first laid eyes on Ryker (now Biscuit) he was all giggles. It was an amazing moment for everyone involved, but especially for the Coulter family who has been through so much with their little boy. Thanks to an amazing group of people, Andrew's wish has been granted!