Spirit of St. Louis is not a commercial airport. You will not be able to fly home with your puppy from this airport unless you have arrangements with a private plane of your own. Additionally, while flying commercially from another airport in St Louis may be possible, keep in mind that airlines have significant requirements to allow an animal in cabin. Those include, but are not limited to, additional fees, size and weight - puppy MUST fit in a soft sided carrier under the seat in front of you. This may eliminate your breed of puppy from flying in cabin. If your puppy is the right size, you should know that airlines also heavily restrict the number of flyers that can bring on an animal. We strongly suggest you confirm with your airline your ability to bring your puppy home via a commercial flight prior to your pickup date.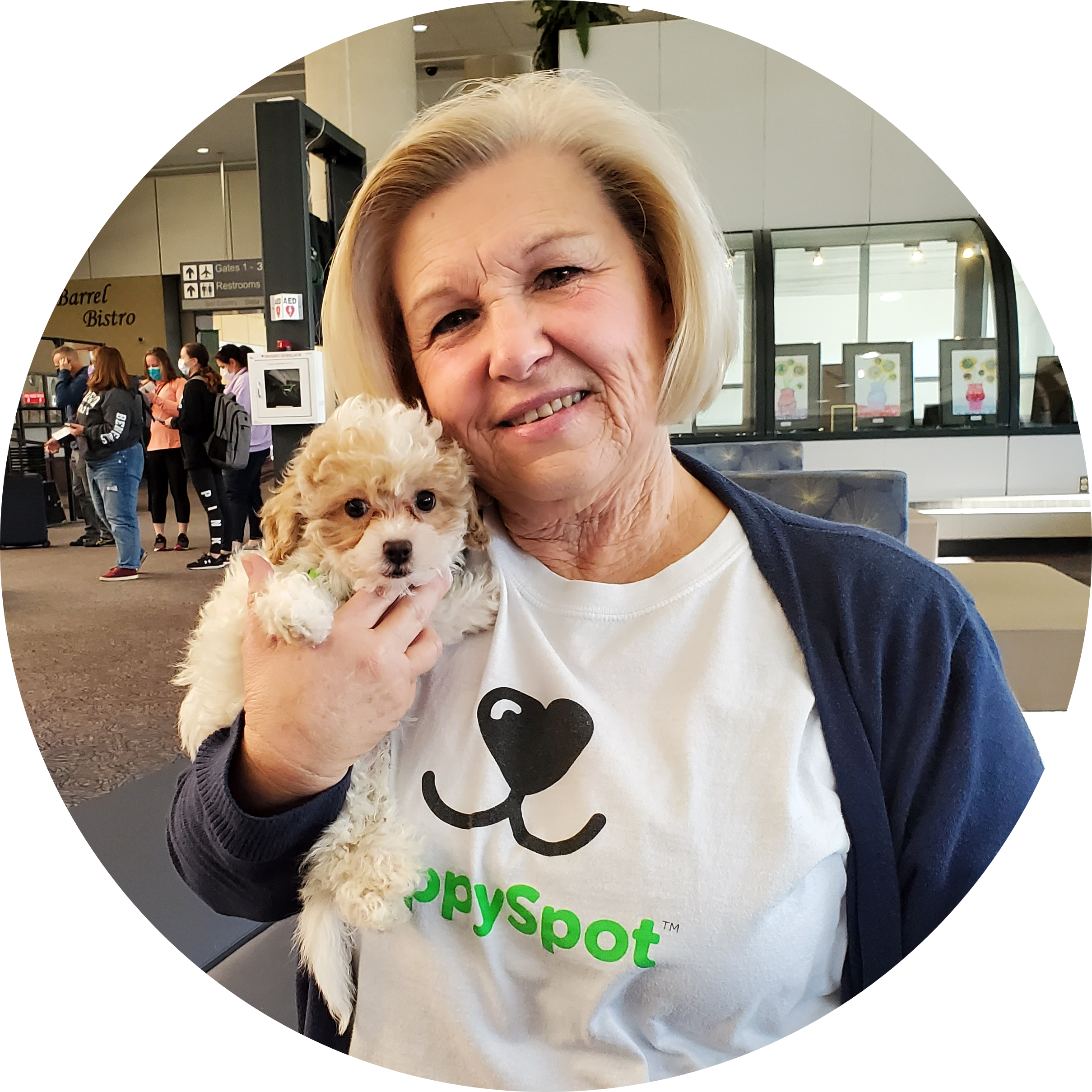 Reviewed by: Barb York
Barb is an experienced dog breeder and PuppySpot flight chaperone. She has helped deliver over 200 puppies home safely via commercial air flights and ground travel. Barb has been involved in the pet industry for over 16 years, working with USDA and State agencies to represent licensed dog breeders. She is also in leadership with the Missouri Animal Husbandry Association and a member of the national Breeder Leadership Council.