Welcoming home a puppy is such an exciting time...until you realize how much needs to be done before you little one arrives!
In addition to taking care of your pup's safe arrival, PuppySpot has created our very own PupPack to help you get ready for your new furry family member.
Valued at $250, PuppySpot's PupPack is only $179, saving you $70, a trip to the store and countless hours deciding what you need for your puppy.
Your PupPack includes: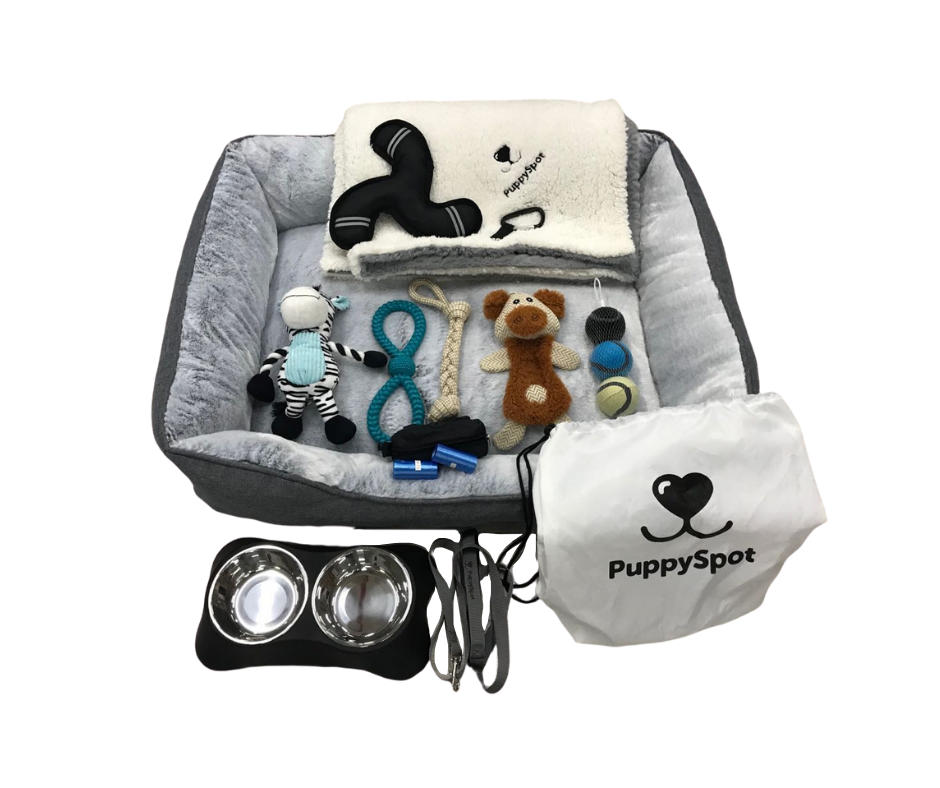 Large PupPack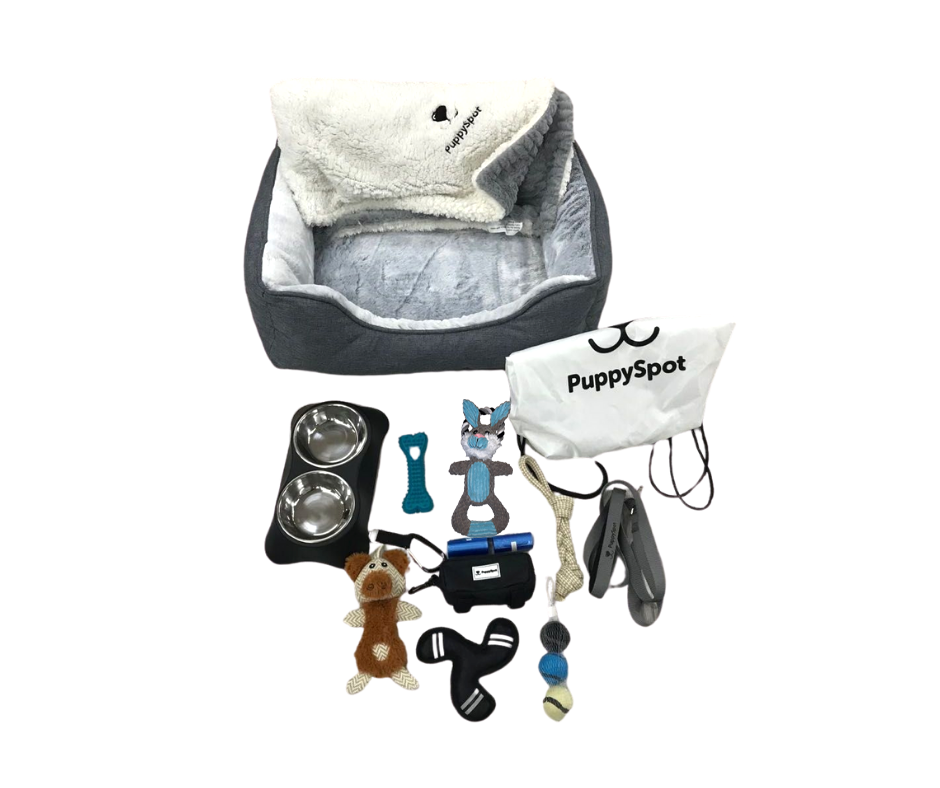 Small PupPack
Embroidered Family Sherpa Blanket
Stainless Steel Double-Diner Bowls
Premium Leash w/ Padded Handle
Plush Animal Squeaker Toy
Stuffing Free Crinkle Pig Toy
(Products vary based on breed size)
Your PupPack will ship directly to your home and typically arrives within seven business days from your order date, making preparing for your puppy a breeze! Questions? Your Puppy Concierge will be happy to answer any and all questions you may have.