Overview

The Basset Hound is easily one of the most recognizable and unique of all hounds. Its magnificent head adorned with long, silky ears and doleful eyes provide the iconic pooch with arguably the most amusing expressions of any breed.

To Basset Hound owners, there is no more beautiful and loyal hound around. Bred to scent track game, the Basset hound is a short-legged scent hound with a sense of smell second only to the Bloodhound.

As a hound and pack dog, Bassets enjoy the company of others, including strangers, children, dogs and even cats. The Basset Hound's good-natured temperament and pleading gaze provide it with an almost comical appearance and accentuates its often hilarious personality.

Bassets are known for being slow and lazy, but these hunting dogs love to walk outside and spend time with their families. Beneath that sleepy expression, Basset Hounds are highly intelligent, independent thinkers who quickly learn how to use those doleful puppy eyes to cajole their owners into letting them do whatever they wish.

Breed Characteristics

Click to see other breeds with similar traits:
Basset Hound puppies are just about as cute as a puppy can be. Basset Hound puppies are born in litters of 6 - 8, with over-large ears that are comically too big their tiny bodies. Basset Hound puppies are laid-back, good-natured and almost clownish in temperament and personality.
Though incredibly cute and affectionate, Basset Hound puppies also possess an independent nature, and particularly stubborn temperament. They need strict training to avoid them simply ignoring your commands and doing whatever they please.
Don't be fooled by your Basset Hound puppies independent streak, they hate to be left alone, and tend to follow their owners from room to room. Thanks to their heavy-boned body and short, little legs, Basset Hound puppies are prone to joint injury, especially within their first year.
Basset Hound puppy owners should make sure they avoid climbing stairs or jumping off of furniture. You will need to lift them in and out of cars and carry them up and down stairs. Unsurprisingly, Basset Hound puppies are not fans of exercise, which makes them prone to weight gain and obesity. Owners need to ensure they get at least one long walk every day.
Basset Hounds belong to the Hound breed group of canines. There are over 80 types of Hounds including the Dachshund, the Beagle, and the Bloodhound. Hounds come in many different shapes and sizes making the breed group difficult to classify.
Due to this difficulty of classification a hound dog is predominantly characterized by the role it plays as a hunting companion to humans. The breed group can be broken into three subcategories of hound; sighthounds, scenthounds and hounds who track prey using a combination of scent and sight.
Hounds like the Basset Hound were initially developed by hunters to track and/or chase prey like foxes, rabbits and deer. They rely on sight, scent and sound to flush out prey from where it was hiding, chase it down and corner it for the hunter.
Hounds can be traced to Ancient Greece, where they were bred to scent, chase, and flush out small game like rabbits, foxes and badgers. Hounds are contrasted with gun dogs and retrievers who are utilized to various extents in different hunting roles.
A breed standard details the appearance and temperament of an officially recognized breed. The Basset Hound is officially recognized by all major kennel clubs and is therefore subject to a strict breed standard.
Basset Hounds are easily recognizable thanks to a set of characteristics that equip it to follow a scent trail through difficult terrain; short-legged, and heavy boned with a very deliberate gait.
Contrary to what its appearance may suggest, the Basset Hound is neither clumsy, nor awkward, they possess great endurance and surprising agility. The Basset Hounds temperament is sweet, and mild thought never timid, and like most hounds, capable extreme loyalty and devotion.
Head
The Basset Hound's head is medium width, large and well proportioned with a muzzle that is greater than the width at the brow. The skull is domed. Sides are flat and free from cheek bumps. When viewed in profile muzzle and skull are straight and lie in parallel planes, with a moderately defined stop.
The skin is loose and falling in characteristic wrinkles over the brow when the head is lowered.
Its muzzle is deep, heavy, and capped with a nose that is darkly pigmented, with large wide-open nostrils. Teeth are large, sound, and in either a scissors or an even bite.
Body
The Basset Hound's ribs are well sprung, long, and extending well back. Its topline is straight and free of sag. Its chest is full and deep, with a prominent sternum. Shoulders are powerful, set close and well laid back.
Legs and Feet
The Basset Hounds legs are short, powerful and heavy boned. Skin on the legs is wrinkled. Paws are massive with very tough and heavy pads and rounded feet. Toes bear the weight of the forepart of the body evenly; neither pinched nor splayed. Dewclaws are typically removed.
Tail and Hindquarters
The Basset Hound's tail is never docked and should be set in continuation of the spine. Tails should display a slight curve when carried gaily in typical hound fashion. Fur on the underside of the tail is coarse.
The Basset Hounds hindquarters are full, well rounded, and approximately equal to the shoulders in width. Hind legs display a well-let-down stifle with zero tendency toward crouching. When viewed from the rear, the hind legs should be parallel with the hocks.
Coat and Colors
Basset Hounds display a short-haired coat that is smooth, hard, and sheds constantly. Hound coloration is common, but varies from black, tan and reddish brown to white tricoloring and bilcoloring. Distribution of color and markings is of no importance. Some Basset Hounds are also gray or blue and are considered rare and undesirable in the show ring. Skin is loose and elastic.
Height and Weight
Basset Hounds typically stand between 13 and 14 inches tall and weigh between 55 and 75 pounds. Females Basset Hounds are only slightly smaller than males, 35 to 55 pounds.
The Basset Hound is friendly, outgoing, and playful though not quite energetic. Widely known for being stubborn, Bassets can be couch potatoes who need encouragement to exercise and a firm but patient hand when training.
Bassets are incredibly tolerant dogs with an affinity for children, other pets and even cats. They are not good guard dogs; more likely to welcome an intruder than ward one off. As hounds, Basset Hounds have a tendency to bark and howl; characteristics that make the great at tracking down game, but which may not be desirable to new owners.
Caring for a Basset Hound is a rewarding, often hilarious experience. Bassets Hounds are considered relatively low maintenance. However, they do possess a number of breed specific characteristics that can make caring for a Basset Hound a challenging experience for first time dog owners.
Like all dogs, Basset Hounds require a nutritious diet, exercise, grooming, training and plenty of attention from their family. Basset Hounds are susceptible to back and spinal issues which can cause pain, bladder and bowel control problems, and even partial paralysis.
Special precautions need to be taken to avoid future spinal issues. It's best to prevent your Basset Hound from jumping off furniture or climbing stairs. We recommend installing a baby gate or small ramps to allow your Basset Hound access to places where stairs can't be avoided. It's also essential that you support your Basset Hounds spine when carrying them and lifting them on to/off of furniture.
Be on the lookout for the symptoms of spinal problems and contact your vet immediately if you notice any changes in activity and energy level, difficulty standing, anxious or nervous behavior and/or loss of bladder and/or bowel control.
Bassets are game hounds, bred to scent track game and signal their handlers once they have found the scent. Therefore, it is very common for Bassets to howl, bark and follow a scent trail wherever it leads. Owners are advised to keep their Basset on a leash when it's not fenced in.
Nutrition
The Basset Hound's nose is incredibly powerful and acute. They are also not particularly discerning when it comes to food; which means if your Basset thinks something smells like food, it is likely to eat it.
Therefore, it is very important for new Basset Hound owners to keep a close eye on what their Basset Hound sniffs out and possibly eats.
Like many hound breeds, Basset Hounds are prone to obesity, which has a detrimental effect on the dog's overall health. To avoid obesity, your Basset Hound needs a canine diet rich in healthy proteins, carbohydrates, minerals, and vitamins. Vets recommend a diet consisting of 22% protein, a healthy fat content of 5%-8% and foods rich in healthy, carbohydrates, vitamins and minerals.
It's best to limit treats and avoid dog foods that contain healthy proteins, carbohydrates, minerals, and vitamins. Try and avoid dog foods that contain meat by-products, artificial ingredients, and gluten, wheat or grain.
We recommend implementing a feeding schedule after your Basset Hound puppy. At 8 weeks start your puppy on moistened dry puppy food, 3 to 5 times per day for no longer than 10 minutes per feeding. After 10 minutes remove their food even if they haven't finished.
From 3 to 6 months your puppy can be moved to three meals a day. At 6 to 12 months you can reduce their feeding schedule to two meals per day. Basset Hound puppies also need fresh, clean and easily accessible water - refilled as soon as it is finished.
Grooming
Grooming is a necessary part of being a dog owner. Basset Hounds, with their long floppy ears and short, stumpy legs are low to the ground, frequently dirty, and prone to bacterial infection. That is why it is essential that Basset Hound owners regularly groom their Basset Hounds, paying especially close attention to their floppy ears.
To clean your Basset Hounds ears simply groom away any dirt or debris that has been caught up in/on its ears. Basset Hounds also commonly grow hair in the inner ear which can cause discomfort. These hairs should be plucked, never cut.
Dog ear-cleaning solution should be used to clean the inside of the ear. Gently use a cotton ball to wipe the ear-cleaning solution into the inside ear to remove any waxy-build up. Don't forget to look for signs of infection.
As with most things puppy related, we recommend implementing a grooming regime from an early age. Basset Hounds shed constantly, luckily, like most hounds, the Basset Hound's coat is short and not hard to clean off of furniture or to groom.
The Basset Hounds many folds and wrinkles also need extra attention. Use a damp cloth or baby wipe to remove dirt from each fold at least once per week, more if your Basset Hound spends a lot of time outdoors. Be sure to thoroughly dry their faces after cleaning, as any moisture left between the folds can cause irritation or bacterial infection.
Exercise
If your Basset Hound appears as though it does not want to exercise, it's because it probably doesn't. But that doesn't mean you should let your Basset Hound be a couch potato. Basset Hounds are not known for their energetic spirit, but they need exercise as much as any other breed.
Inactivity can also lead a Basset Hound to quickly become obese, which can complicate existing health issues are increase its vulnerability to injury. Regular exercise is a tremendous benefit to your Basset Hound's overall health. It wards off obesity, improves circulation, and provides opportunities for your puppy to socialize and explore its environment.
A new Basset Hound puppy does not require much formal exercise. Simply playing with them in a safe space will suffice. As the puppy grows, they will need multiple walks every other day for about 5 to 10 minutes per walk.
Around 4 months your Basset Hound puppy can start going on longer walks (15 to 20 minutes.) At six months you can gradually increase the distance and time of each walk to about 30 minutes every day. At one year you should be walking your Basset Hound for about 45 to 50 minutes every day.
Basset Hounds may not need a lot of physical exercise, but they do need a substantial amount of mental exercise to keep from getting bored and lazy. Thankfully, Basset Hounds love to scent track, which is a great way to expand your Basset Hounds mind and mental capability. Scent games like "find the treat" and "track the ball" are great ways to play with your Basset Hound and provide mental stimulation.
Basset Hounds tend to follow a scent wherever it leads, which may be the road. When exercising your puppy outdoors remember that Basset Hounds will always need a leash.
Training
Basset Hounds are very intelligent, and characteristically stubborn, which can make training a challenge for the newbie dog owner. Basset Hounds are notoriously kind, and affectionate, but they can become bull headed and single minded the longer they go without formal training.
Therefore, we recommend that new Basset Hound owners begin training as soon as possible, preferably with in the first day of bringing them home.
Housebreaking
Housebreaking a Basset Hounds is a straightforward process. Begin by slowly introducing your new puppy to its new environment. Keep a sharp eye on your puppy for the first few weeks as it gets acclimated to its new home. We recommend confining them to a single room or floor for its first few days.
As with all puppies, consistency is key to housebreaking a Basset Hound puppy. Use the same words and phrases to indicate when, where and how you want your puppy to go to the bathroom.
It takes lots of practice for your puppy to learn where to go to the bathroom. Watch for signs that your dog needs to go, then calmly move them to the correct spot outside. When your puppy is about to do its business say something similar to "go potty."
Praise them and offer a treat once they get it right. With practice, your puppy will learn what "go potty" means, then you'll be able to tell your Basset Hound where and when to go.
Crate Training - Training your Basset Hound puppy to sleep in a crate at night ensures it won't find trouble while you sleep, or when you are away from the house. Crate training should be done in conjunction with potty training and other housebreaking lessons. Don't forget that your puppy must always have a clean supply of water within easy reach.
Socialization
Basset Hounds are rarely aggressive, but it is still essential that they receive regular socialization to avoid the development of undesired behavior, and experience positive interactions with other pets, new family members and strangers.
The key to socializing any dog is ensuring it feels safe in its environment. If a puppy does not feel safe it will be prone to defensive behavior when presented with new situations, people, or pets.
We recommend assembling the family on the floor and letting the puppy come up to them. Treats ensure a positive experience for the puppy, but it's best to introduce any other pets, quietly and slowly.
Move on to fetch and walks once the puppy has become acclimated to its new home. It is never a good idea to walk a puppy without a lead. Dog parks and doggie daycares are also great ways to socialize your puppy, so long as they are not at risk of being trampled by bigger dogs.
Obedience Training
Basset Hounds are, of course, hounds. Therefore, they are often stubborn, if not single-minded.
The stubborn nature of the Hound breed group is a result of selective breeding. They are bred to pursue their quarry wherever it may run, and to the death if they must.
Such determination can lead to a challenging training process with many hound breeds. Thankfully, the Basset Hounds kind and gentle temperament makes the obedience training process as enjoyable as it is a challenge.
Start obedience training with basic reward-based training principles like "sit" and "stay." Every time your Basset Hound correctly executes a command reward them with a treat to reinforce the behavior. Do not punish your Basset Hound if, and when they fail a command. Simply regain their focus and try again until they are successful.
Is a Basset Hound a good family dog? Yes. Basset Hounds are incredibly affectionate, friendly and gentle with family members, especially children and even cats.
Do Basset Hounds shed a lot? Yes. Basset Hounds shed constantly. Thankfully their coat is short and easy to clean off of furniture.
Are Basset Hounds affectionate? Basset Hounds are incredibly affectionate. They want nothing more than to snuggle up with their family.
Can Basset Hounds be left alone? Basset Hound puppies are prone to separation anxiety and may chew furniture, or bark excessively if left alone and not adequately exercised. They are very social and should not be away from their family for too long. If you must leave your Basset Hound home alone it should not be more than a couple of hours.
Are Basset Hounds loyal? Yes. Basset Hounds are known to develop very strong bonds with their families.
Are Basset Hounds sensitive? Basset Hounds are intelligent and are known to be very sensitive to the emotions of their owners.
Are male Basset Hounds aggressive? No. Basset Hounds are seldom aggressive, regardless of gender.
Are Basset Hounds hard to train? Basset Hounds are characteristically stubborn, which can lead to a challenging training process with many hound breeds. Thankfully, the Basset Hounds kind and gentle temperament makes the obedience training process as enjoyable as it is a challenge.
Do Basset Hounds run away? Basset Hounds tend to follow a scent wherever it leads, which may be the road. When exercising your puppy outdoors remember that Basset Hounds will always need a leash.
Can Basset Hounds Swim? No. The Basset Hounds unique physiology prevents it from swimming. Do not let your Basset Hound swim.
The Basset Hound's origins can be traced to France, where it is believed to be descended from the St. Hubert's Hound and the Basset Artesian Normand. Legend states, St. Hubert of France converted to Christianity thanks to a life-altering event that occurred while he was hunting with his hounds.
St. Hubert subsequently became the patron saint of hunters. The monks of St. Hubert continued to breed his strain of hound long after the saint's death and named the breed St. Hubert's Hound in his honor.
Over the centuries, St. Hubert's Hounds were bred with other French hounds. Eventually, producing hounds with short legs and low set bodies. The first use of the word "Basset" comes from sixteenth century France, where the Basset Hound was found to be quite useful as part of the hunt. The slower moving Basset Hounds were adept at tracking small game, and very popular with common folk who hunted on foot, rather than horseback.
Need help finding your perfect puppy?
A member of the PuppySpot pack can help!
Contact Us
Contact Us
Need help? Visit our Help Center where we answer all questions related to finding and preparing for your puppy's arrival.
You can also reach our team by email or phone for additional support: [email protected] | (888) 671-0518
Please direct all press inquiries to [email protected]
Similar Breeds
Beagle

Bloodhound

Petit Basset Griffon Vendeen
Reviews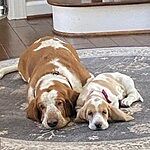 Craig H.
11/17/2022
Basset Hound
Very easy process. The communication was outstanding, and our Lulu was delivered efficiently, healthy and safe. We have now added 2 Basset Hounds to our family from Puppy Spot over the past few years and have had a great experience both times.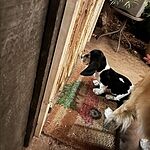 Patricia B.
11/24/2021
Basset Hound
I purchased this puppy for my son as a gift for his birthday. His name originally was Romeo but my son felt Hank fit him much better! The whole process was wonderful with explanations all along the way. The breeder was excellent in sending pictures weekly which were forwarded to me. Hank is very loved and everything I expected. The breeder was excellent in sending pictures weekly which were forwarded to me. We love him ❤️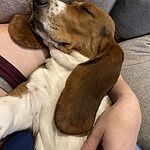 Keri B.
06/17/2021
Basset Hound
Pretty happy with her!
All Reviews