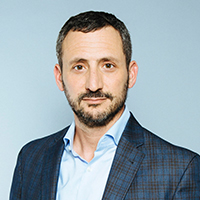 Jonathan Cherins
Chief Executive Officer
Jonathan joined Puppyspot in April of 2018 as Chief Executive Officer. Prior to joining Puppyspot, Jonathan spent 3 years at YEXT (NYSE: YEXT) as EVP, Partner, responsible for running the Partner business in the U.S. While at Yext, he also led the Small Business group and launched its Middle Market sales team.

Prior to Yext, Cherins held the roles of CMO, General Manager of Reservation Solutions, and EVP of Americas & Enterprise at TravelClick from 2010-2014. TravelClick was sold in 2014 to Thoma Bravo.

Cherins has extensive experience in general management, marketing and sales leadership and go-to-market execution in the Information, Media, and SaaS industries. Prior to TravelClick, he held a variety of leadership positions at Dun & Bradstreet and was a founding employee at Juno Online Services, which went public in 1999.

Cherins has a BA from the University of Michigan and an MBA from Columbia University.

Cherins resides in New Jersey with his wife Allyson and 3 children (soon to be down to two as their eldest is joining U. of Wisconsin class of 2022 in the fall). A lifelong dog owner, the family is rounded out by an incredibly inactive 200 LB English Mastiff named Rufus and a brand new Bernedoodle from PuppySpot named Zoe.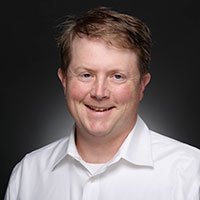 Josh Kreinberg
Chief Administrative Officer
and General Counsel
Josh Kreinberg joined PuppySpot as its Chief Administrative Officer & General Counsel in October 2015. In addition to managing all of PuppySpot's legal, regulatory and compliance matters, Josh oversees the breeder operations and the accounting & finance team. Prior to PuppySpot, Josh most recently held similar managerial legal and operational roles as General Counsel at Spark Networks and Interim General Counsel & HR Management Consultant for Digital Room, Inc. Josh's former law practice focused on M&A, capital markets and outsourced General Counsel work for Gibson, Dunn & Crutcher, Sullivan & Cromwell and Strategic Law Partners located in Paris, New York and Los Angeles. Josh holds a BA from Stanford University, a JD/LLM from Duke University School of Law and a MBA from Duke's Fuqua School of Business. Josh has been a proud dog owner of many different breeds including Beagles, Huskies, Labs and Goldens as well as unknown mixes from shelter adoptions. Josh, his wife and three young children share their home with Picasso, a PuppySpot Bichon, Katie, a PuppySpot Australian Shepherd and various other furry family members, including rescue cats and guinea pigs.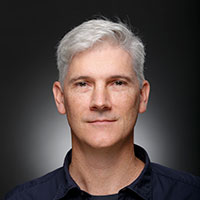 Greg Franchina
Chief Information Officer
Greg Franchina joined PuppySpot as the Chief Information Officer in November 2015. Prior to PuppySpot, Greg most recently served as the CIO at Spark Networks. Earlier in his career, Greg served as CIO and VP of Operations at both Spot Runner and WeddingChannel.com. Greg holds a B.S. in Computer Science from the College of William and Mary. Greg, his wife, and his two not-so-young children spend a good portion of their free time chasing after Navy, their three-year-old Cane Corso puppy.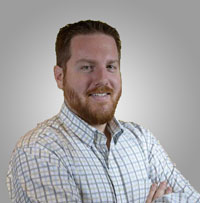 Bryan Rutcofsky
Chief Placement Officer
Bryan joined PuppySpot after spending 11 years at Yext, a New York-based Marketing SaaS company as SVP of Sales where he oversaw SMB, Mid-Market and Partnerships. As the first employee at Yext, he helped build and scale the revenue division and was an integral part of the organization from inception through its successful IPO in 2017.

Prior to Yext, Bryan worked at FDN Communications, a Florida-based telecom company, where he worked his way from a top sales performer to sales trainer to call center leader. Bryan graduated from SUNY Binghamton in 2001, majoring in Marketing and M.I.S.

At home Bryan spends time with his wife, two children and of course the furry family members: puppies Max and Murray, and cat Ravel.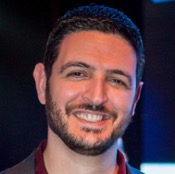 Craig Rosenbaum
Chief Financial Officer
Craig joined PuppySpot as Chief Financial Officer in January 2019 after spending 12 years at WebMD. Craig held a variety of roles at WebMD, most recently as Vice President of Finance where he was integral in the sale of WebMD to KKR/Internet brands for $2.8B in 2017.
Before WebMD, Craig spent 7 years at Dell Computers in Austin, Texas. Craig holds a B.S. in Economics with concentrations in Finance and Management from The Wharton School of Business at the University of Pennsylvania.
Craig resides on Manhattan's Upper West Side with his wife and young daughter and is currently debating between a Labrador Retriever and a Yorkie as the next addition to the family.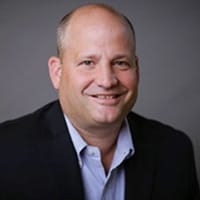 David Horowitz
Senior Vice President, Product
David Horowitz joined PuppySpot as the Senior Vice President of Product in September 2018. He has been building state of the art technology products for over 20 years at both start-ups and large corporations and has extensive experience managing agile product and development teams. Most recently, David was the COO of CressCap Investment Research which produced automated investment research and recommendations on thousands of companies across the globe every day. Prior to that, he held leadership positions at SiteCompli, TravelClick, and Dun and Bradstreet. Before D&B, David was a SVP at Netomat Inc. an early innovator in the social media and mobile space. David holds an MBA in Finance and International Business from New York University's Stern School of Business as well as a B.A. from the University of Michigan. Over the last 11 years, Dave has really become a dog lover. He currently lives in New Jersey, with his wife Debra and their dog Oliver whom they rescued from a shelter in Oklahoma. He also has two children, LJ and Andie, who currently both attend the University of Michigan in Ann Arbor.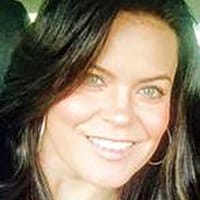 Kelly Sullivan
Vice President, Operations
A graduate of the first female class at the Virginia Military Institute (VMI), Kelly began her career working in Electric Power Control and Operations. As a young engineer she was responsible for leading large scale transmission projects and was featured in the Washington Post Business section for her work in managing the enhancement of DC Metropolitan electric reliability. Utilizing her strong Operations background, she moved into the Telecommunications industry where she worked on Time Warner Cable's Global Network Operations team. She transitioned to Comcast and quickly progressed to Division Director of Project Management for the Southeast Region. After almost two decades of experience in Operations, Training, Product Deployment and Project Management, Kelly joined Google Fiber to lead multiple markets from a start-up model to a nationally recognized Internet Service Provider. In her free time, Kelly works for the advancement of women in non-traditional roles. She attends speaking engagements and works with graduating high school students to find the right fit for their continued education and to encourage young women to consider technical majors. Early in 2018, Kelly was featured in the CNN film RBG as a representative for the VMI alumnae.

As a young girl, Kelly grew up on a cattle farm in rural Georgia and showed draft horses and Russian Wolfhounds (Borzoi). She has been the proud parent of cows, horses and dogs. The latest addition to her family is Osa, a Pomeranian from PuppySpot!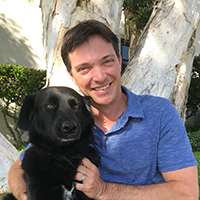 Jay Roberts
Vice President, Marketing
Jay Roberts joined PuppySpot as Vice President of Marketing in December 2017. Jay leads the Marketing Team from our Los Angeles office and is laser-focused on working to further grow the PuppySpot brand and bring new, quality puppy parent prospects into our ecosystem. Jay has extensive acquisition marketing experience, having spent nearly two decades as a marketer for companies such as Williams-Sonoma, DIRECTV, Teleflora and, most recently, Core Digital Media, where he and his team spent nearly a decade driving and optimizing leads for a variety of different clients. Jay spent his undergraduate years at Southern Methodist University, earned his MBA from Tulane University and currently lives in Redondo Beach, California with his wife Sue, their three children and dog, Savannah, a very relaxed Flat Coated Retriever they adopted last summer.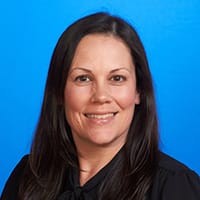 Lauren Sobel
Vice President, Human Resources
Lauren joined in October 2018 as the VP of Human Resources. Prior to joining PuppySpot she spent 8 years at Citibank as an HR Advisor, HR CAO and the Head of Talent and Diversity for Operations & Technology. Over the course of her career she managed various HR initiatives to drive performance, develop talent, and foster organizational culture. In her time at Citibank, as well as at Freddie Mac and Merrill Lynch earlier in her career, Lauren also facilitated change management initiatives to help those organizations overcome the impacts of the tech bubble and the financial crisis.

Lauren earned her Master's in Social-Organizational Psychology at Columbia University after completing her Bachelor's in Psychology at SUNY Albany. She was born and raised in the boroughs of New York City and now lives on Long Island with her husband and 3 kids where they enjoy life on the water in the summer and ice hockey at the rink over the winter.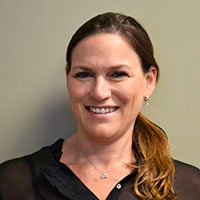 Kerry Rod
Vice President, Public Affairs
Kerry Rod is PuppySpot's Vice President, Public Affairs. Kerry joined PuppySpot in 2010 as the Director of Marketing and has held a number of positions at the Company since then. As PuppySpot's VP, Public Affairs, Kerry handles many of the Company's external relationship programs, including government and industry relations. In addition, Kerry is a board member of The World Pet Association, a delegate on the Breeder Leadership Council, and a member of the government affairs committee of The Pet Industry Joint Council. Prior to PuppySpot, Kerry worked as a consultant with different organizations, supporting their marketing and organizational plans. She started her career at Saks Fifth Avenue and Gap Inc and has a BA in Political Science from Goucher College. Kerry, who is married with an adult son, has always had at least one dog at her feet and currently Winston, a PuppySpot Coton de Tulear, and Mac, a miniature poodle, can be found following her around both in the office and at home.