French Bulldog
Puppies
Browse our nationwide selection of adorable, healthy puppies for sale and discover your perfect companion at PuppySpot. With our rigorous breeder screening process, dedicated support, and expertise in getting the dog to you, you'll find peace of mind knowing you're getting a well-bred puppy from a trusted source. Start your journey today!
Your message has been sent!
While we search for your perfect match, check out these adorable puppies!
---
French Bulldogs are one of the more popular dog breeds in the United States. Despite their name, they come from England, not France, and have been bred to be companion animals for several hundred years. Frenchies have the characteristic short muzzles of bulldogs, but are smaller than their traditional Bulldog counterparts. They are very playful and affectionate in nature, and love to be near their people. French Bulldogs, which tend to be no larger than 28 lbs. in adulthood, are adaptable to both small and large spaces, and are devoted pets to individuals and families.
Reviews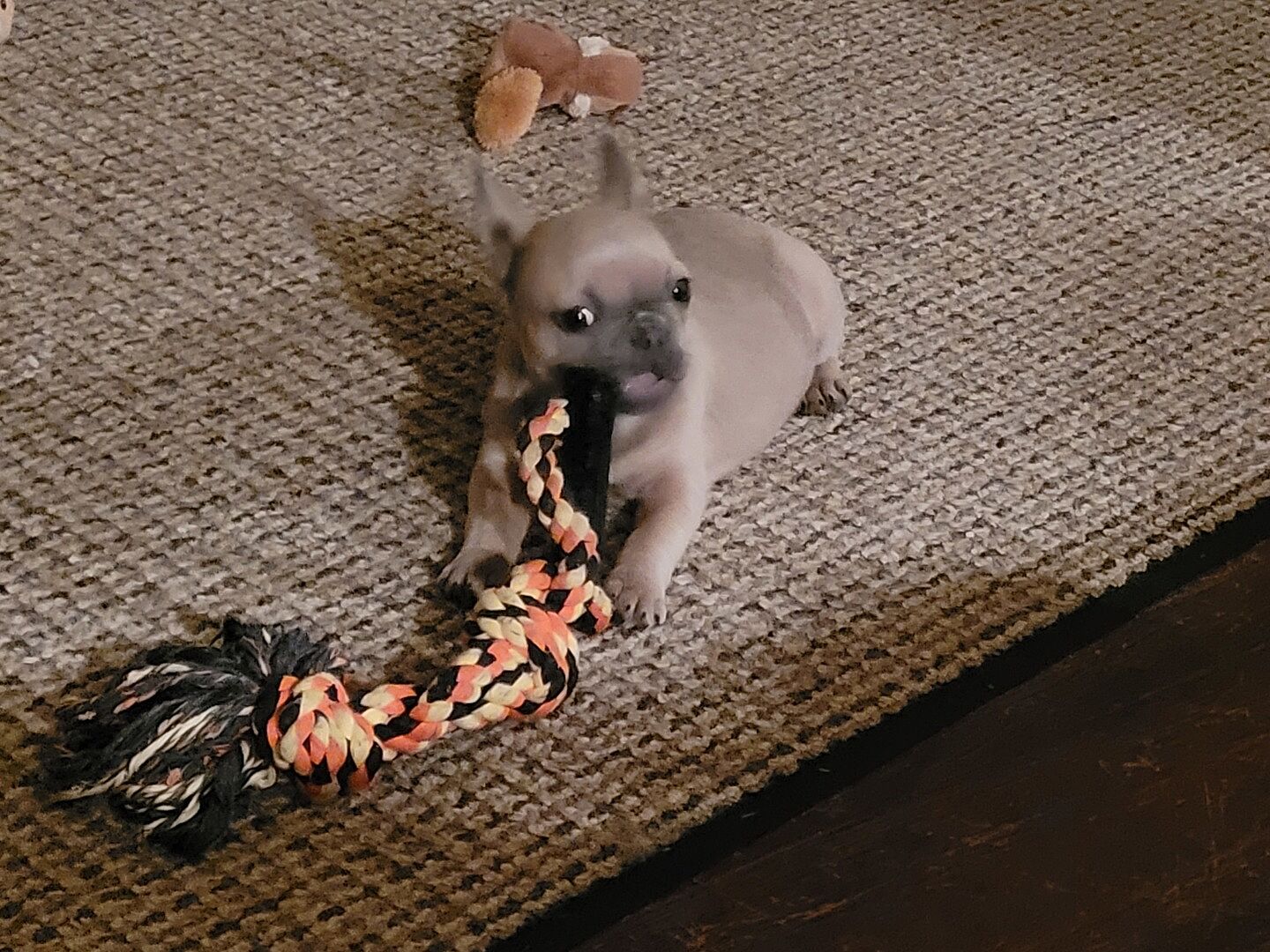 Theresa G.
11/18/2021
French Bulldog
This is the 2nd puppy we've purchased from Puppyspot. Lily arrived in great condition and perfect health. She's fit right into our family - keeps up with her brothers. Very happy with her and the whole Puppyspt process. Worth every penny for our new baby : )
All Reviews