Pomsky
Puppies
Well suited for apartment life due to its small stature, the Pomsky is a dog that can never get enough attention and returns all the love it receives. The Pomsky was created as a designer breed mix between a Siberian Husky and a Pomeranian and has earned much popularity with dog lovers. However, it is important to research the unique needs of the Pomsky before rushing out and purchasing one.
Your message has been sent!
While we search for your perfect match, check out these adorable puppies!
---
This Pomeranian – Siberian Husky cross has grown rapidly in popularity over recent years. Usually active and energetic, this breed tends to be highly intelligent, loving, playful and self-assured. Pomskies can also make great guard dogs, like both of their parent breeds. The appearance and size of a Pomsky can vary greatly, but very often they look like miniature huskies.
Reviews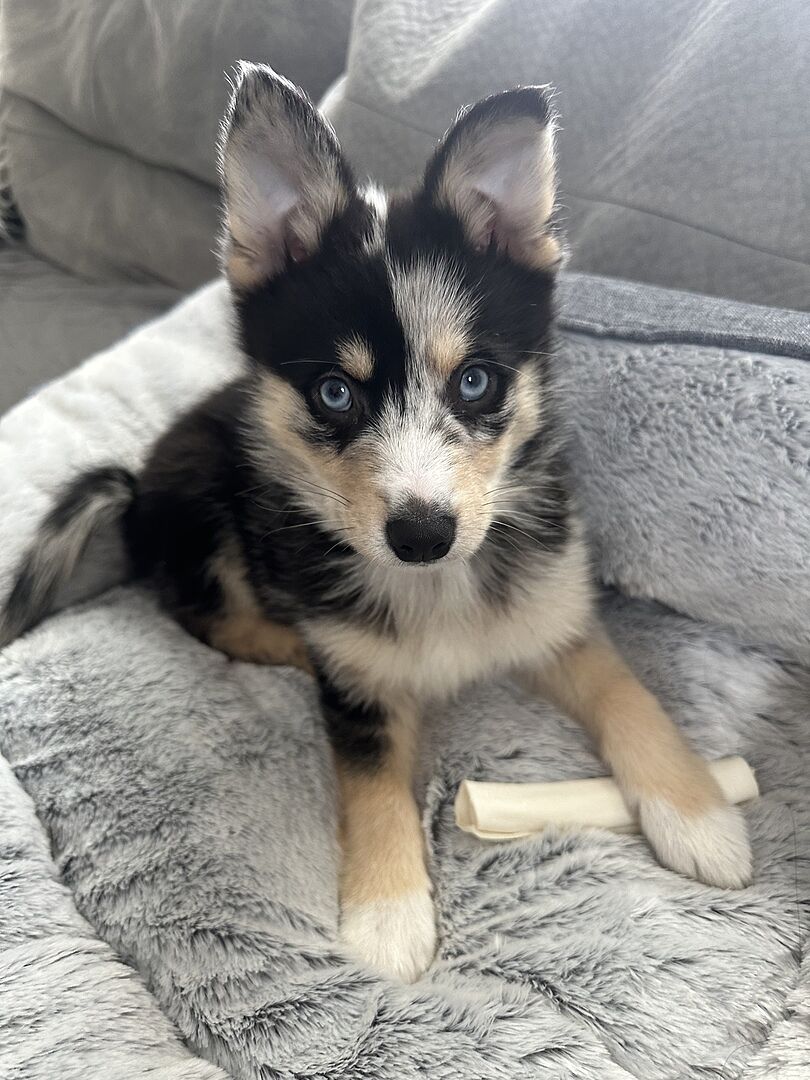 Deborah P.
02/15/2023
Pomsky
We had a wonderful experience with puppy spot and love our new fur baby Luca! We did a lot of research to ensure that we worked with a company that had the highest standards and advocated for the well being of the puppies! We sure found it! We would highly recommend puppy spot !! Thank You !!
All Reviews