Maltese
Puppies
Notable for their iconic floor-length coat, Maltese are playful, charming, and adorable toy companions. Maltese are affectionate small dogs typically weighing less than seven pounds, covered by a long, straight coat. They make highly alert watchdogs who are fearless in a charming small dog sort of way, and they are formidable athletes on the agility course.
Your message has been sent!
While we search for your perfect match, check out these adorable puppies!
---
One of the oldest of the European toy breeds, the Maltese has been a lap dog to royalty for centuries. This all-white dog has silky hair instead of fur, often making it more tolerable for those who are allergic. Maltese love to be pampered, cuddled and held, and typically form strong attachments. They are gentle and affectionate, and are easy to train, especially when training is started early. Maltese have a medium energy level and do well indoors or in Small Living Spaces. This breed is known to be by their owners' sides at all times, and is sure to charm anyone they meet!
Reviews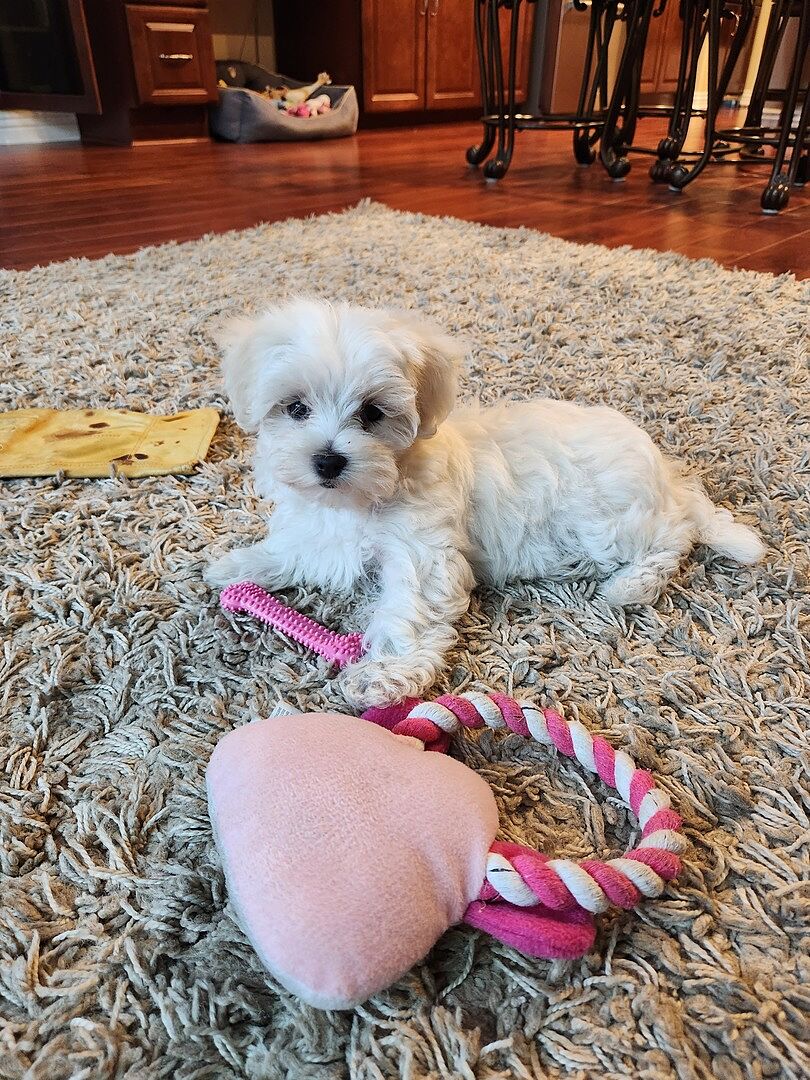 Michael M.
08/11/2023
Maltese
The process of getting a puppy was easy and streamline. Everyone was very friendly and knew the answers to the questions that I asked.
All Reviews