Poodle
Puppies
Browse our nationwide selection of adorable, healthy puppies for sale and discover your perfect companion at PuppySpot. With our rigorous breeder screening process, dedicated support, and expertise in getting the dog to you, you'll find peace of mind knowing you're getting a well-bred puppy from a trusted source. Start your journey today!
Your message has been sent!
While we search for your perfect match, check out these adorable puppies!
---
These proud, fluffy pups were originally hunting dogs in northern Europe. Poodles are extremely intelligent and easily trained dogs, and are fun to be around. They are often used in service and therapy work because of their devoted and pleasant personalities. Poodles are the only breed that come in three sizes (Standard, Miniature and Toy), and they do very well with children and other pets. They are fairly active; they enjoy swimming, running, and retrieving. Although nobody can make guarantees about allergies, Poodles are frequently known as hypoallergenic because they have human-like hair instead of fur.
Reviews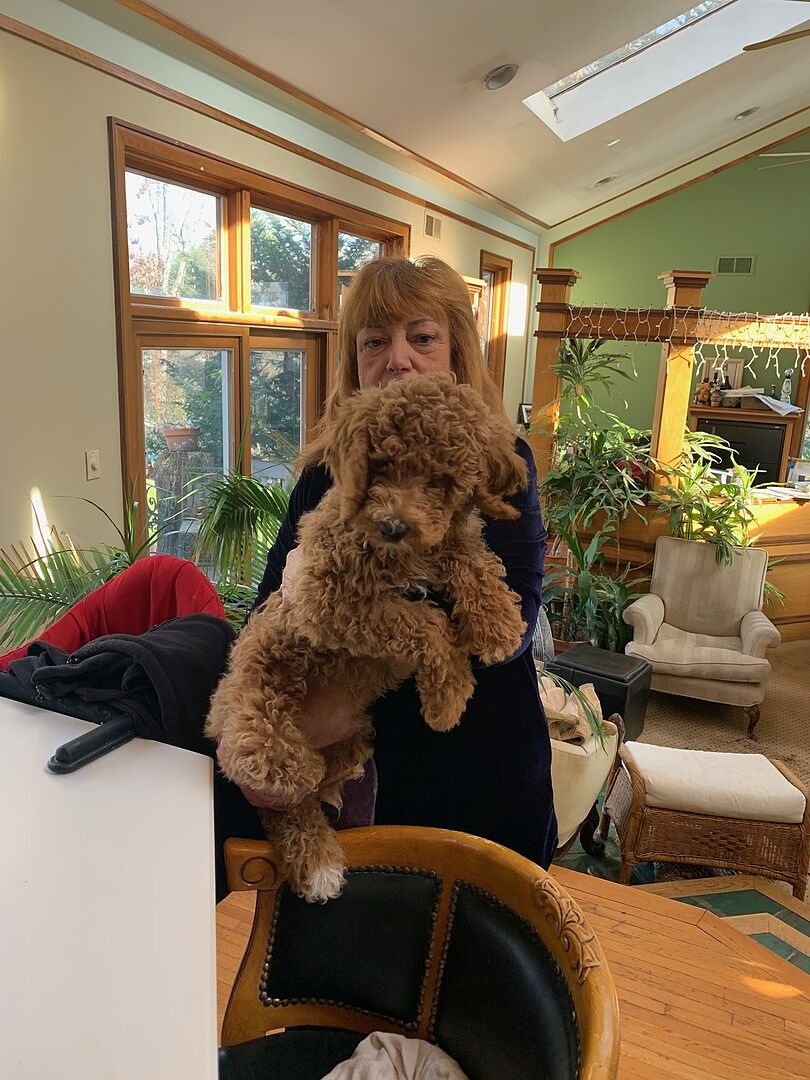 Kathleen S.
12/15/2021
Poodle
We have renamed "Alec" he knows his new name already... We call him "Hank" He has met our other dog "Stella" and they are buddies but we have to be careful with Stella because she wants to play too hard we don't want him to get hurt. I know he's just a baby but he's 22 lbs right!!! He has the sweetest personality and very playful and energetic - we let him run in a fenced area we set up for him separate from Stella for the moment. We are in LOVE with him...
All Reviews