Pug
Puppies
Pugs are actively bred as lap dogs and crave human companionship. They're very sensitive, and though they're ideal for apartment living because of their size and personality, they will not appreciate being left home alone for long periods of time. These dogs can be a bit stubborn when they're being house trained, but overall, they're very affectionate and are perfect candidates for beginner pet parents.
Your message has been sent!
While we search for your perfect match, check out these adorable puppies!
---
Pugs have a very amusing, distinctive look, with their adorable face wrinkles, bulging eyes, curly tail and pushed-back noses. Originally bred as companion dogs, Pugs have flourished as a breed for thousands of years. Throughout the centuries, Pugs have certainly retained their charming personalities and cheerful dispositions, and make perfect family dogs. They are always eager to be near their families and to please them in any way they can. These small-sized dogs are only somewhat active and therefore do well in living spaces small and large.
Reviews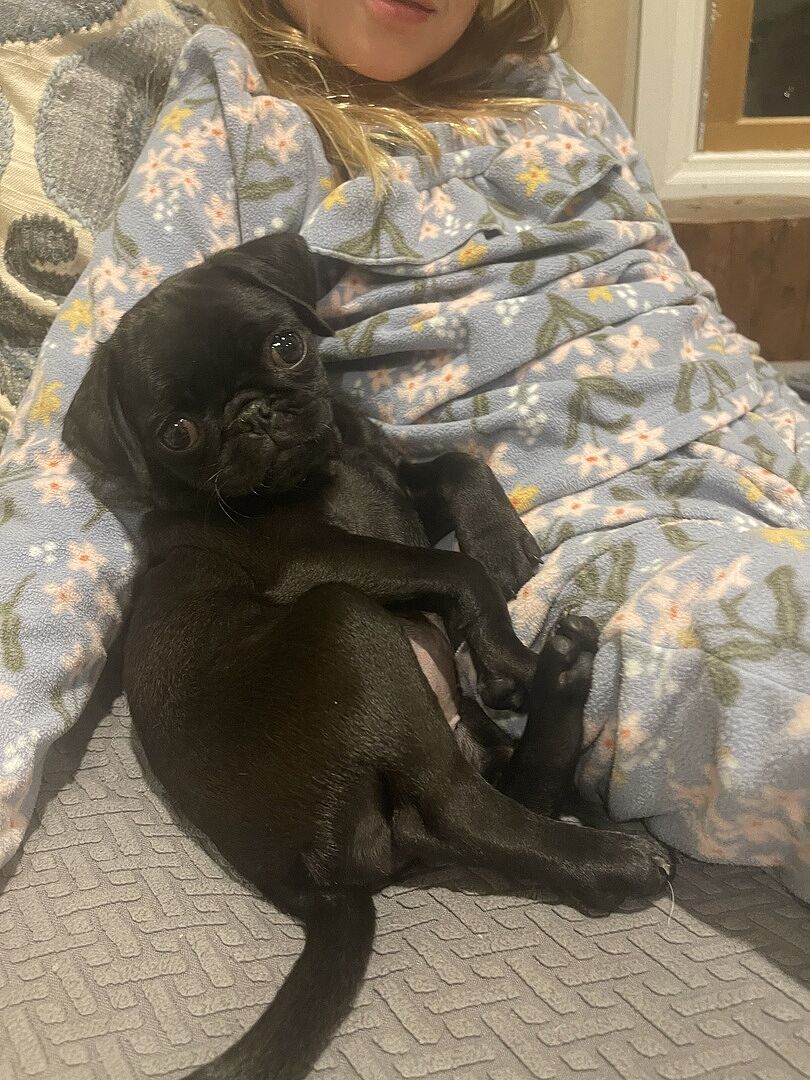 Kimberly Y.
11/17/2023
Pug
Puppy Spot was an amazing experience!! Everything was executed seamlessly from start to finish! The communication was just effect I was informed of every step along the way. I always felt informed of the next steps in the process. I have the absolute most perfect loving pug!! She is absolutely gorgeous and we love her so much
All Reviews