Yorkiepoo
Puppies
Smart, gentle, and full of love, the Yorkiepoo makes a great companion dog and family friend. While very energetic, these dogs make a fantastic pet for even the most novice pet parents. While this breed is considered highly trainable, early obedience training and socialization is key to having a well-adjusted Yorkiepoo.
Your message has been sent!
While we search for your perfect match, check out these adorable puppies!
---
The Yorkiepoo is a cross between a Yorkshire Terrier and a Toy or Miniature Poodle. This fun-loving dog is gentle, affectionate and intelligent. At the same time, they love to be active and tend to be vocal, so they make great watchdogs. Yorkiepoos make amusing, devoted companions and are perfectly suited for apartment life, but would also enjoy living in larger spaces.
Reviews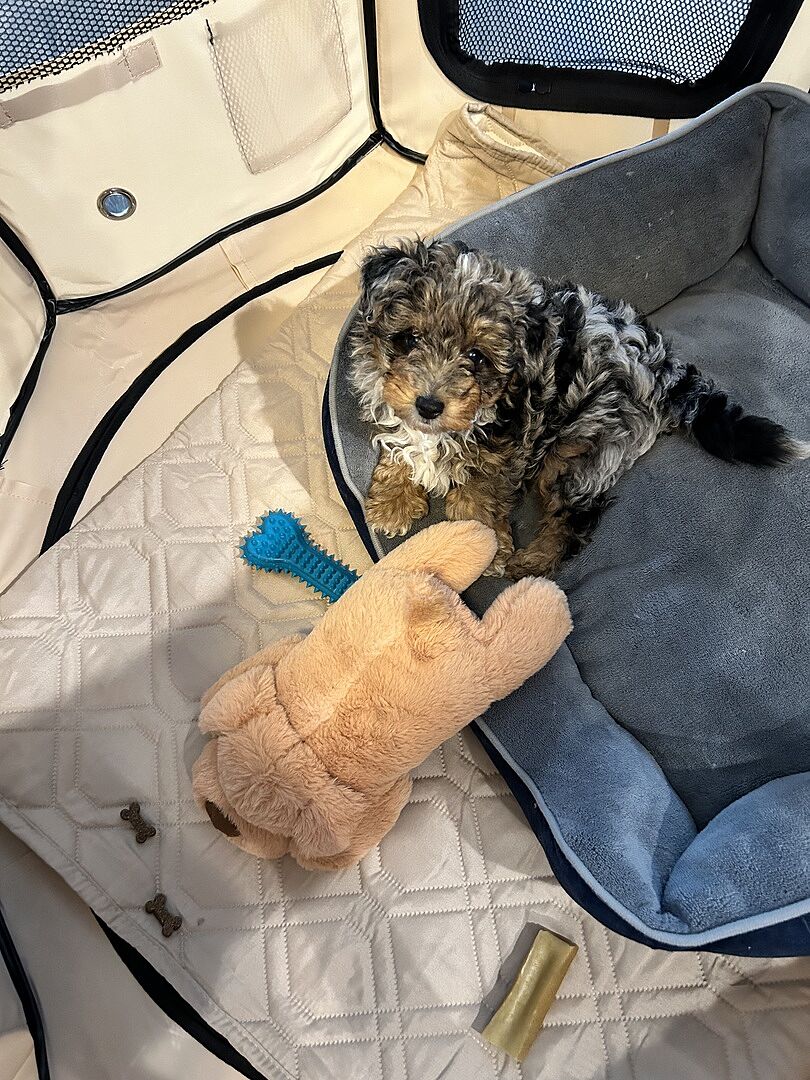 jacqueline h.
06/22/2023
Yorkiepoo
I'm so happy I stumbled upon puppy spot, because of them I now have an adorable yorkipoo. Levi is spunky and is still exploring His new surroundings. He's very healthy and I can tell he's a happy pup. Also I was able to contact the breeder as to the feeding times for Levi and he couldn't have been kinder. Thank you so much PuppySpot for my lovely new buddy, I'm in love.
All Reviews