Weimaraner
Puppies
The Weimaraner is the German Doppelganger of the Vizsla, and is a popular hunting dog and family companion. With a loving attitude, eagerness to learn, and a strong desire to please, the Weimaraner makes a great addition to the family or a hunting troop with proper obedience training and early socialization.
Your message has been sent!
While we search for your perfect match, check out these adorable puppies!
---
Weimaraners are easily distinguishable by their blue-gray coloring, (usually) docked tails and bright, amber eyes. This breed was originally bred in Germany to hunt large game, and today still has the same fearlessness and endurance that it did then. Weimaraners are an adaptable breed, but are fairly active and are happiest with room to run. These beautiful dogs are highly intelligent and naturally obedient, and make excellent, devoted family companion dogs.
Reviews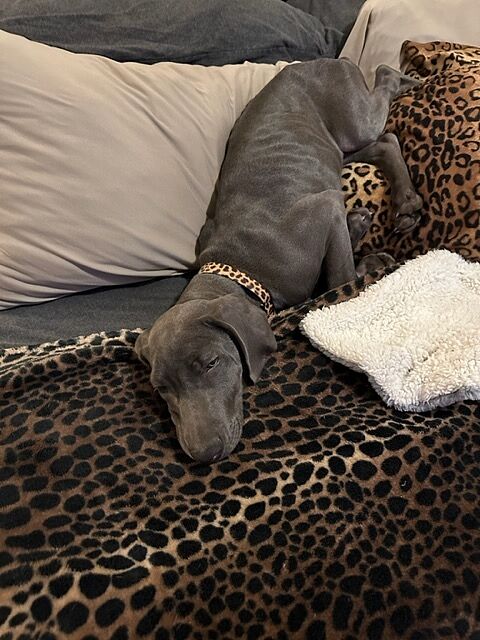 Rachel P.
03/14/2023
Weimaraner
From the Purchase of our Puppy (Cha Cha), to the Travel - Welcome Box, etc - Puppy Scout is nothing by Top Notch. We are so grateful for this Service - we lost one of our Weimies and our other one needed a new Buddy to heal his Heart Fast and Puppy Scout had puppies available. Thank you for being FABULUZ!
All Reviews