Bichonpoo
Puppies
Browse our nationwide selection of adorable, healthy puppies for sale and discover your perfect companion at PuppySpot. With our rigorous breeder screening process, dedicated support, and expertise in getting the dog to you, you'll find peace of mind knowing you're getting a well-bred puppy from a trusted source. Start your journey today!
Your message has been sent!
While we search for your perfect match, check out these adorable puppies!
---
Bichonpoo (aka Poochon or Bichpoo) is a combination of the Bichon Frise and the Poodle. This is the cutest and softest breed that you want to stay in bed all day long and cuddle with. Bichonpoos love their humans and to be around them all the time when it's possible. They are sweet-natured and highly-spirited four-legged friends. They are intelligent, fun, eager to please, and very easy to train. The Bichonpoo has a friendly personality; they like to approach people and make new friends. This breed has a high energy level; they get bored easily if they are left with nothing to do. Early socialization is very important for them; otherwise, they can become very needy and attached. A Bichonpoo's size can vary, especially because the Poodle occurs in three different sizes. Their average size is between 9 and 14 inches and weighs between 6 and 18 pounds.
Reviews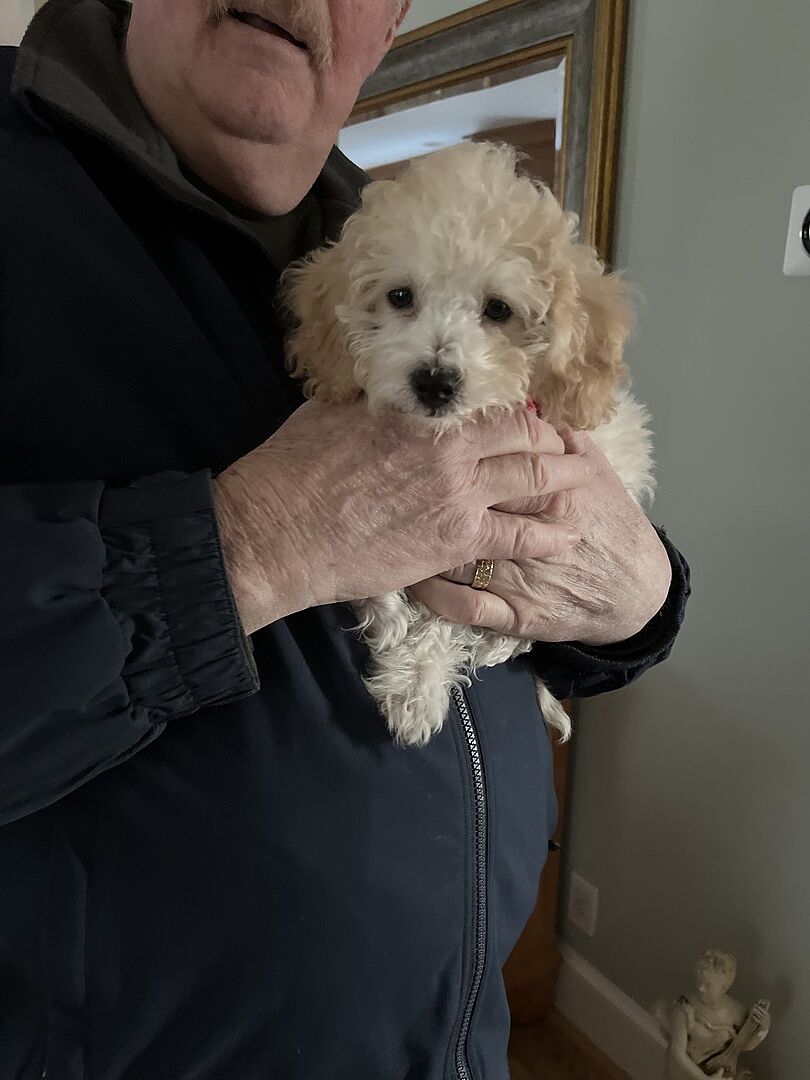 Joan M.
05/01/2023
Bichonpoo
Sorry I haven't written sooner but naturally, we've been too busy with our new pup, Logan! We were very pleased doing business with Puppy Spot. They kept us well informed during the process, which was very easy & quick. Our Logan was received in great condition & adjusted to his new home immediately. He's a love!!!
All Reviews