Cavalier King Charles Spaniel
Puppies
Cavalier King Charles Spaniels are the best of two worlds, combining the gentle affection of a typical toy breed with the energy and athletic nature of a sporting spaniel. Cavaliers are very social and can get along nicely with children and other dogs. Most Cavaliers can do equally well with active owners and homebodies. They can be energetic athletic partners or lazy couch potatoes, depending on the owner's lifestyle.
Your message has been sent!
While we search for your perfect match, check out these adorable puppies!
---
Cavalier King Charles Spaniels are the quintessential lap dog: sweet, gentle and affectionate. These dogs gained their popularity as a pet to royalty in Scotland in the 1500's, and are today among the most popular breeds by the AKC. Their dark, expressive eyes are characteristic of the breed, just as their calm and loving nature. Cavalier King Charles Spaniels are known for being wonderful with children and making excellent family pets. Because they are so eager to please, training is generally easy for these dogs. They will weigh between 13-18 lbs. on average when fully grown.
Reviews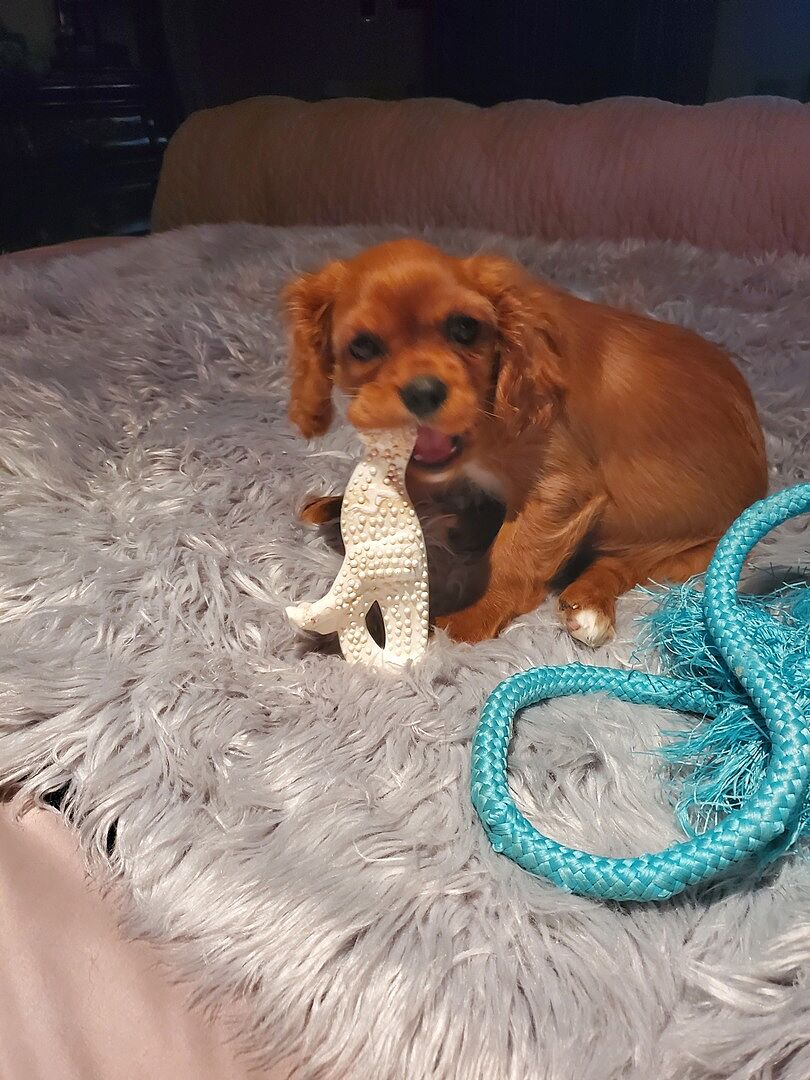 Debbie T.
05/19/2023
Cavalier King Charles Spaniel
Very trusting with everything they say and do. They constantly keep you updated on where your puppy is at.
All Reviews