Bernese Mountain Dog
Puppies
The Bernese Mountain Dog is a docile, smart breed that was initially bred to do work in the mountains of Switzerland. Since then, they have evolved to be great family companions as well. While they may lure prospective dog owners in with their friendly appearance, Berner's are born work dogs and have an abundance of energy. Be sure you have time to provide ample exercise as well as obedience training and thorough grooming.
Your message has been sent!
While we search for your perfect match, check out these adorable puppies!
---
Built to pull carts and work hard in central Switzerland, the Bernese Mountain Dog is believed to be more than 2,000 years old. Bernese are incredibly loving, affectionate, and devoted family pets. Their calm nature and patience are ideal around children, and they are willing and quick learners. The distinctive black, white, and rust colors of the Bernese are uniform throughout the breed. Bernese Mountain Dogs thrive in larger living spaces, because of their size and moderate to high energy level.
Reviews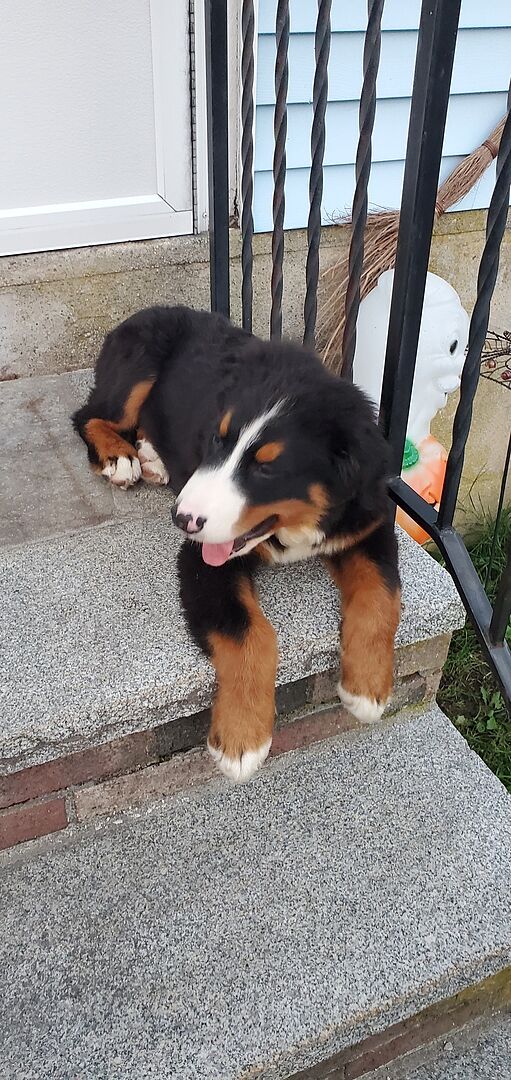 Holly R.
10/08/2021
Bernese Mountain Dog
Trying to find a vet visit within 3 days of delivery was impossible as was trying to get in touch with someone at puppyspot to assist with finding a vet who could accommodate the timeliness. I do love my Bernese mountain dog and he islready the heart of the family.
All Reviews