Cane Corso
Puppies
Often seen as intimidating and aggressive, the Cane Corso is a misunderstood breed that is just as capable of bodyguard duty as it is babysitter duty within a family. With proper obedience training, early socialization, and a regular job and purpose, the Cane Corso can be a loving family companion.
Your message has been sent!
While we search for your perfect match, check out these adorable puppies!
---
The Cane Corso is an intimidating breed at first glance, with a muscular body and large head. Corsi come from Italy, where they were employed largely as guard and hunting dogs because of their power, courage and willingness to work. A very intelligent breed, these dogs are easily trained and versatile, and at the same time are intensely loyal to their humans. Corsi are great with children, make excellent family pets and tend to be protective of their families. Despite the Cane Corso's size and strength, Corsi have a medium energy level.
Reviews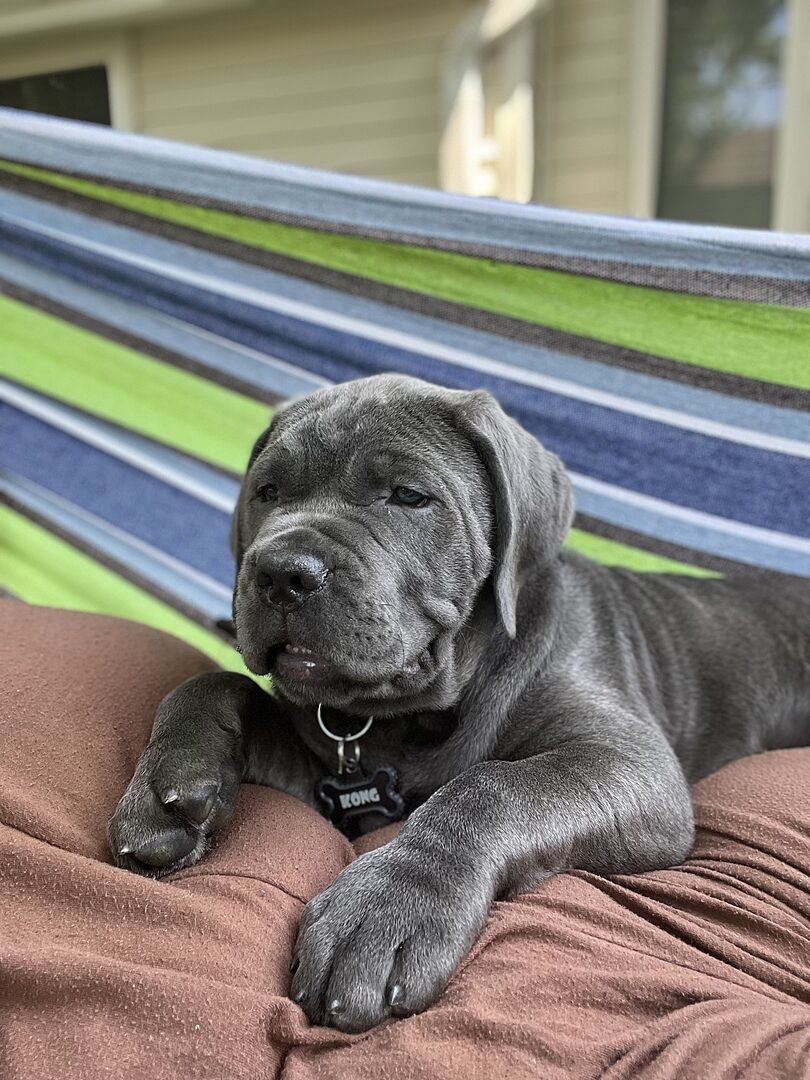 LaTonya K.
06/25/2022
Cane Corso
We loved everything about our experience and our puppy is perfect!
All Reviews